Download 43 free review response templates for negative and positive reviews
Get the templates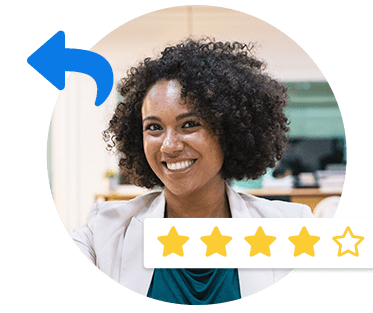 By the year 2014, 10 to 15 percent of social media ratings and online reviews will be fake.
At least that's the prediction made by a recently released Gartner report – "The Consequences of Fake Fans, 'Likes', and Reviews on Social Networks" – which studied how the increased reliance on social media, review sites, and user-generated content can lead to a surge in the number of paid reviews and fake social media ratings.
Sites like Facebook, Twitter, Yelp, Foursquare, TripAdvisor, Google+ (and Google+ Local), and other similar social networks and review sites continue to gain popularity among individual users who wish to express their opinions of brands, products, and services; businesses, in turn, are looking for creative ways to monitor online reviews, manage their reputation, and stay on top of what their customers are saying.
Unfortunately, some businesses are not creative enough – and are thus resorting to gaming the system.
(Be sure to check out our recent ReviewTrackers post listing "10 Savvy Ways You Can Spot Fake Reviews.")
Marketers paying for reviews and word-of-mouth campaigns
"With over half of the Internet's population on social networks, organizations are scrambling for new ways to build bigger follower bases, generate more hits on videos, garner more positive reviews than their competitors and solicit 'likes' on their Facebook pages," observed Gartner senior research analyst Jenny Sussin. "Many marketers have turned to paying for positive reviews with cash, coupons, and promotions – including additional hits on YouTube videos – in order to pique site visitors' interests in the hope of increasing sales, customer loyalty and customer advocacy through social media 'word of mouth' campaigns."
(See also: "Oops! Businesses Caught Posting Fake Reviews Online")
The Gartner report also predicted that the increased media attention fake reviews are getting will lead to at least two Fortune 500 brands facing litigation from the FTC over the next two years. In March of last year, the agency charged a company called Legacy Learning Systems for using an online affiliate program through which it paid for positive online reviews of guitar lesson DVDs. Legacy Learning Systems eventually paid a $250,000 fine to settle the charges, while also being required to submit monthly reports to the FTC about the company's top 50 revenue-generating affiliates.
Are you a business owner or marketer? Will the predicted surge in fake online reviews prompt you to listen more closely to your customers, or will you bother even less? Let us know in the comment section below, or give us a shout-out via the ReviewTrackers Twitter and ReviewTrackers Facebook profiles.