See customer feedback from over 100 review sites in one place
Request a demo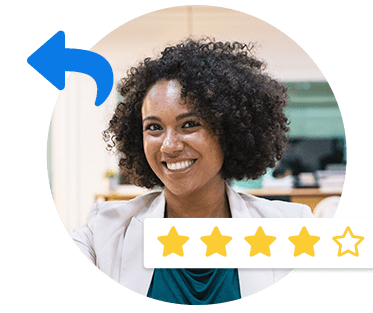 Thanks to the increasing popularity and influence of Yelp for Business, Google My Business, TripAdvisor, Angie's List, Judy's Book, and OpenTable (among many others), businesses are seeking to protect and enhance their reputation in consumer review sites now more than ever.
Unfortunately, just like we reported last week here on the ReviewTrackers blog, some of these businesses are also faking – or hiring someone to fake – online reviews of their own products, services, and brands, all in an attempt to drum up business. (Or take down a competitor.)
It's a shame. This kind of black-hat online reputation management tactic is simply not ethical. (It's also probably illegal.) Not only does it take unfair advantage of the trust that consumers are increasingly placing on what is supposed to be user-generated (instead of marketer-generated) content; it also destroys the credibility that other businesses have worked so hard to build.
Right now, the industry is still looking for ways to police these fake reviews, as well as to identify and crack down on those who write them (paid bloggers, affiliate marketers, scheming competitors, and desperate brand managers, usually). It's a huge challenge for everyone, but as a business owner, you can do your own part in addressing the problem of fake reviews.
Here's how to do just that.
10 Savvy Ways You Can Spot Fake Reviews
1. Remain vigilant. Take everything you read with a grain of salt whenever you monitor the Web and track online reviews. Verify the review information and make a note of who's actually writing. (If available, click on the reviewer's Facebook, Twitter, or review site profile.) There'll be times when your direct competitor would mask as your customer, posting negative comments about your business just to take you down.
2. Read the review more than once. There are several indicators that typically give away a fake review: lack of detail, anonymity, exaggerated praise, persistent unconstructive criticism, a rate of ten exclamation points per sentence, reviews in ALL CAPS, an over-the-top tone that urges readers to buy, etc. That's why it's important to read reviews carefully – and not just once – before writing out a response.
3. Contact the review site if you suspect a fake review. Do you think that one of the reviews of your business has been falsified? Don't rest on your laurels and just let the (fake) negative feedback make an impact on your business. Reach out directly to the administrators or support staff of the review site and let them know that you have a review that is possibly fake and inappropriate.
4. Monitor reviews and review stats. Most of today's leading review sites have their own dashboard for business owners who've claimed their review page or business listing. Check the stats displayed on this dashboard to find out who your viewers and reviewers are, as well as where they're coming from. (If there's someone with the same IP address visiting your listing a hundred times a day – and it coincides with the arrival of a particularly scathing review – you might have an affiliate marketer or paid blogger there lurking…)
5. Check if the reviewer actually talks about the experience of using a product or service. According to Christine Frietchen, editor-in-chief of ConsumerSearch.com, a number of fake reviews can be spotted by checking if the reviewer makes use of specific examples or not. "Somebody who is not very knowledgeable about the product," she says, "someone who doesn't…tell you how they used it or how they tried to use it and it didn't work out – those could possibly be fakes."
6. Look for words that an average person wouldn't use. The Consumerist's senior editor, Chris Moran, has another tip for spotting fake reviews: look out for adjectives and words of description that consumers don't normally use. "For instance, if you're looking for a modem and you see 'explosive speed,'" he says. "No one talks like that, even if they love the product."
7. Identify reviewers who comment on several products in one category. Let's say you are selling a microwave. Then a random person nicknamed AlexLeonStewart835 leaves you a disproportionately scornful review. You Google the name and the search results show a bunch of other reviews written by AlexLeonStewart835 – for a bunch of other microwaves. In which case: see Tip #3.
8. Read, read, read. A review monitoring tool like Review Trackers enables you to stay on top of what customers are saying. It's sometimes difficult to ferret out the fakes, but if you read enough reviews, you'll get the hang of it and figure out which ones are real – and which ones aren't.
9. Be wary of black and white. Everyone on the Internet has a strong opinion and feels intensely about something or another. But completely black – or completely white reviews – should give you reason to doubt their authenticity. Seriously: when was the last time you read a review of a product that was perfect – or horrible – in every way? Real review-writing customers don't have a hidden agenda, so they're not reluctant to saying something positive even if their experience in general was negative.
10. Watch out for repeat mentions of brand, product name, and product model. If the review sounds like a press release or some sort of ad copy written by a marketer, it probably is. Upon careful reading, even customer testimonials like this one should give you a cause for suspecting a fake: "I bought ABC Model 5551222 when it was launched and so far it has outperformed all the other smartphones in its class. I heartily recommend ABC Model 5551222!"
Online reviews continue to influence the way customers behave and the way businesses operate, but – as we say in Tip #1 – it's important to remain vigilant of review sites driven by user-generated content. An increasing number of these reviews are fake and/or paid for, and the only way you can stop them from adversely affecting your business is by acting proactively and being on your guard always.