See customer feedback from over 100 review sites in one place
Request a demo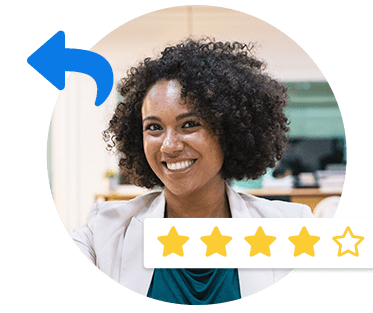 Here's how the story goes: a Yelper named Scott Gessford tried to buy specialty hand soap at a Guerneville, California store called Big Bottom Market. Scott wasn't happy with the service. So he wrote a bad Yelp review. When store owner Michael Volpatt found out about it, he drove nearly two hours to Scott's house in San Francisco, offering to drop replacement soaps off in hopes of turning the bad review into a good one.
Sounds crazy, right? It just goes to show how reviews aggregator Yelp is influencing the way consumers and business owners behave.
But before you jump to the conclusion that Volpatt has been arrested for stalking and harassing a Yelper, it's important to know that there's a lot more to this amazing story featuring Angry Yelper Scott and Biz Owner Michael. Read on to find out all the details!
Turning the Customer's Frown Upside Down
Business performing the amazingness: Big Bottom Market, a restaurant/specialty food market that's "hip yet retro, simple but diverse, refined yet slightly irreverent, (with) a mix of vintage and modern sensibilities." We also have to give special credit to owner Michael Volpatt, an extremely proactive business owner who regularly monitors online reviews and stays on top of what his customers are saying.
Review site involved: Yelp.
What happened: The Yelp review written by Scott was one of the first negative reviews Big Bottom Market ever got. "This one zinger made a difference," store owner Michael said. Realizing that disappointed customers can be won back if he responded, Michael contacted San Francisco-based Scott and offered to ship the soap to him. Initially he got no response.
So he tried again, finally got through, and offered to drop the replacement soaps off Scott's house. Michael explained that he was going to be in San Francisco anyway. Scott agreed. "I told him that I'm really sorry that it happened," says Volpatt. "And I asked him for one favor. I asked him to make sure people knew about what we did."
Scott was so impressed that he edited his Yelp review and gave Big Bottom Market a 5-star rating.
(Check out: "Managing Bad Reviews")
Why it works: Scott's edited review says it all. "I appreciate that they went out of their way to address what happened," he wrote. "It's rare that people or businesses take accountability or make an effort to overcome mistakes…. Oh, and the soap? Fantastic."
Indeed, Michael made a huge effort (and drove a long way out) to reach out to his one disappointed customer. With glowing five-star reviewers, he does the same, constantly showing appreciation to shoppers and diners who give high ratings.
Result: A happy customer in Scott. One less negative review and one more great review. Plenty of good free publicity. (The story has been covered by Associated Press, Yahoo! Small Business Advisor, and Consumerist.com.) And a spot on the latest edition of RT Best Practices.
Photo credit: