When the team at Ashley HomeStore sees a store with a rating of 1.2 stars out of 5, they all agree that they would not shop there. That's why they're motivated to get positive reviews to increase the average ratings of the 28 U.S. Ashley HomeStore locations reviews she monitors as part of The Dufresne Spencer Group.
In addition, the furniture retailer monitors and manages the online reviews and guest feedback of stores to improve guest experience in an effort to deliver on the promise of its brand: to provide a unique furniture buying experience.
How do you use reporting with ReviewTrackers?
Ashley: We do a ton of reporting. At the beginning of the week, our executives want to see where we are for each location.
We also look at certain locations to check if we've had fewer reviews, or if the star ratings have gone down. Then we create location-specific reports so we can see the trending keywords bubble* and understand what exactly the negative and positive reviews are talking about.
How easy is it to use ReviewTrackers?
I think it's very user-friendly and self-explanatory. I feel like once I set up a user under our account, I can just give them their login information and say, 'You play around with it and let me know if you have any questions.' And it's very rare that they have any questions.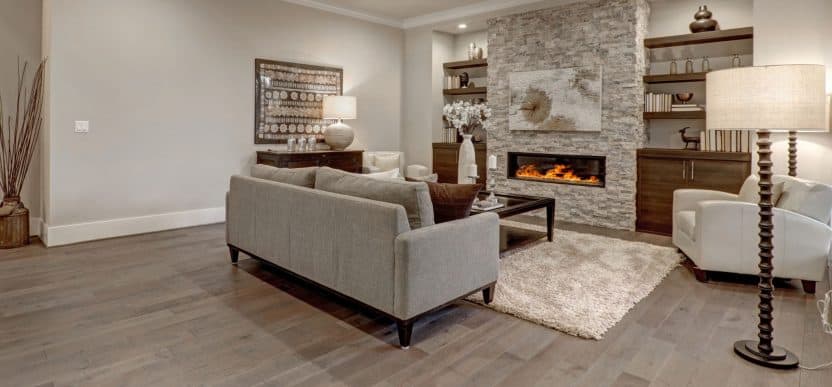 Have you found any trends within reviews?
We had some issues with our delivery process a year and half ago. A lot of negative reviews were talking about 'delivery.' Since then, we have revamped our entire delivery process, and those reviews helped us out significantly.
Do you respond to reviews?
Yes. We respond to every single review whether it's positive or negative. We thank guests for their feedback if it's positive. And we jump in on the negative, asking for further information (like their order number) and contacting them. We try to do that within 48 hours after the review has been posted.
How has your experience been with our customer success team?
I can't talk highly enough of Crystal. She is amazing, super responsive, and anything I need she is Johnny-on-the-spot. When I first started with ReviewTrackers and was getting my feet wet, I was asking Crystal the silliest questions. But she was so great and amazing. We even formed a personal friendship through talking and talking.  
Ryan, our new customer success manager, is great, too. He has been super delightful and great to talk with. Anything I need, he's Johnny-on-the-spot. He's very responsive and willing to jump in and help me do whatever I need to get done.
45 percent of customers say they're more likely to visit businesses that respond to their reviews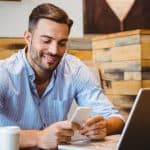 Have you saved money using ReviewTrackers?
Oh yeah. I know that when we did the comparison for ReviewTrackers versus its competitors, it was more reasonable for us to stay.
When we first started using ReviewTrackers, Chris Campbell, CEO of ReviewTrackers, gave us a heck of a deal. The whole ReviewTrackers team has been great with having us add all of our locations. We feel super happy with what we're paying for and it's totally worth it.
Has ReviewTrackers helped with guest acquisition?
Yes, absolutely. It helps us stay on top of reputation score and our reviews. It also helps us keep track of what has been responded to or what hasn't been.
Before, we weren't even responding to reviews, so that alone is huge. I used to see negative reviews that we didn't even respond to. Now, by responding, the store can show guests how much the store cares about them. This has helped with the acquisition and retention of guests.
Would you recommend ReviewTrackers to another company?
Everybody that I've dealt with at ReviewTrackers has been very responsive. Being in the service industry, I think guest service is super important, especially when we are trying to pull reports or we have questions involving sensitive service and operational matters.
Reviews are pretty black and white, but I do think that digging into the reporting can be a little difficult sometimes. But ReviewTrackers has just been amazing, and I think that's super important.
We also love the data that we get, the accuracy with which we get it, and the ease of use for getting the data that we need. It's right here at our fingertips.
I personally think everybody needs to have ReviewTrackers because I see how it has made my life easier. I manage almost 40 locations on it — which can be a lot — but having all the information in one dashboard, then organizing and managing it into markets, into store groups, into individual store locations, or into one big group… it makes life easier and it's totally worth every penny we're spending.
Have you seen more positive reviews?
We close the loop: once our guest response team has talked to the guests and provided the resolution, we then check in with the guest to ask if they are satisfied. If they are, we can ask them to update their review. It's not a mandatory thing that we're making them do — and I don't have the numbers on the ones that we have been able to turn around (from negative to positive) — but it's definitely part of our escalation process to close that guest feedback loop.
As an entire company, we are fully aware of how important our online reputation is. Our entire team is fully on board with continuing to drive positive reviews and raise our reputation score.