This network of ear, nose, and throat (ENT) specialists has over 200 physicians practicing in 40+ locations. The company sees more than 80,000 patients per month.
As is usually the case in modern healthcare, many of these patients are part of an increasingly wired populace that turns to digital channels to look for doctors, make healthcare decisions, and book appointments.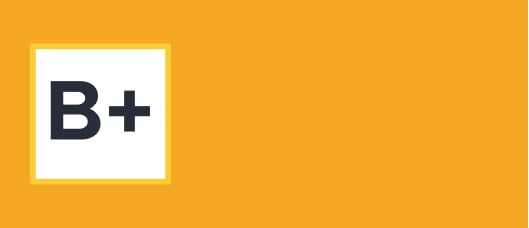 Find out your brand's online reputation score
Take the guesswork out of your strategy. Instantly generate your brand's online Reputation Scorecard, complete with review highlights, ratings, keyword trends and more.
Downloaded the report? How to Interpret Your Reputation Score
The company understands the importance of building a strong digital footprint. Its website even lets users book online, anytime, promising and delivering same-day appointments.
But an online booking platform is not enough. Online reviews and reputation also play a major role in driving patient acquisition. 
So how does one of the largest ENT practices in the country manage its online reviews and ensure the health of its digital presence? By using ReviewTrackers.
Automated requests produce 10X more Google reviews
The company's marketing team uses ReviewTrackers to automatically request feedback from patients and generate more reviews on sites like Google and Healthgrades.
The software platform's Ask Tool allows them to create and customize review request templates, with links to specific websites on which their physicians can benefit from getting more reviews.
To streamline the process, the company set up an API interface with ReviewTrackers in the practice's electronic medical record (EMR) and electronic health record (EHR) systems.
"We're now sending out review requests within one hour after the patient encounter," explains the director of business development and marketing.
After a patient leaves, a doctor can "click a checkbox in our system, which then automatically sends that patient a review request. This methodology has definitely helped us increase our reviews."
Before using the Ask Tool, the company was sending out review requests manually. To determine recipients, they were relying on emails sent every morning by doctors who had identified patients who might write reviews.
With the new approach, along with the ease of automation, the company has generated 10 times more Google reviews than it started with: a 1,115.2% increase. And thanks in part to the timeliness of the emails, patients are opening (50%) and clicking (16%) the practice's review requests well above industry rates.
Higher rankings, increased traffic, more online bookings
Online reviews can dramatically improve search engine performance, an essential strategy for attracting more patients and increasing conversion.
To amplify the effects of their increased reviews on SEO, the healthcare group uses ReviewTrackers' review widget suite (aptly called Amplify) to dynamically display reviews on individual doctor profile pages.
The widgets display a combination of third-party reviews (posted on sites like Google and Healthgrades) and first-party feedback collected through all those email requests.
"Amplify makes our website more robust," says the director of business development and marketing. "It helps us with search engine optimization. And it's helping us show up higher (in search engine results)."
It's also helping the physician network keep and convert traffic at better rates.
"Amplify has definitely helped generate more online appointments for the practice. When people stumble upon our doctor profile pages and our location pages, all the reviews are there. When they read all those positive reviews, they click the 'Book an Appointment' button on that page. They're booking right there and then for that doctor or that location."
The impact of Google reviews is also evident. The company's website analytics show a positive correlation between the number of reviews on Google and number of search impressions, profile views, phone calls and website clicks, and on-site conversions (web appointments).
To put it simply: as reviews have gone up, so have the amount of patients making trips to the company's physicians. 
That effect carries over to web traffic. Last April, the practice had a record-breaking month for web appointments. 27,000 web appointments were booked.
To examine the relationship between reviews and web bookings, we looked specifically at local search traffic and found a strong statistical correlation.
A customer-centric approach to drive patient experience
As the clout of healthcare consumers grows, so do their options. To encourage preference and inspire loyalty, this healthcare practice has always stayed responsive to online feedback, helping foster trust-based relationships with patients.
While the Health Insurance Portability and Accountability Act of 1996 (HIPAA) prevents providers from referring to specific details (like the patient's identity or health information) when responding to reviews, this company adopts a careful, compliant approach and embraces the opportunity to engage with patients online.
"Reviews never get put to the back burner. When responding, we take the conversation offline (to follow HIPAA guidelines). But it still shows other people that we're there, that we care about the patient experience, or are at least looking to rectify the situation. 
"This has always been a top priority for our operations. It generates more business for the practice."
"ReviewTrackers Will Make Your Life Easier"
Managing reviews is also part of the provider's commitment to the patient experience. Whether they're reading comments from a patient in Brooklyn or responding to a Google review from someone in Poughkeepsie or Riverhead, their team has always understood the value of patient feedback.
Now, the practice has the perfect platform for demonstrating that commitment.
"I would definitely recommend ReviewTrackers to other practices and even academic institutions. Honestly, no one has time these days to go onto all these different sites and listen to what's being said about your practice. ReviewTrackers will make your life easier."