Retail reputation management is one of the most critical marketing strategies for today's brands, from brick-and-mortar retail stores with a handful of business locations to enterprise-level organizations with a nationwide or even global presence. 
More than ever, shoppers are relying on fellow consumers' experiences, comments, and opinions — which in turn impact business reputation and performance. Online reviews, in particular, continue to significantly influence consumer behavior and shape the entire retail industry. To become successful and ensure growth, retail brands must manage their reviews and reputation and listen and respond to what customers are saying online.  
Over 99.9% of customers read reviews when they shop online. (

Search Engine Journal

)

Customers don't trust companies with lower than 4-star ratings. The most common filter applied is to see only companies with 4-star ratings and higher. (

Online Reviews Statistics

)

As reviews gain influence and trust, the same can't be said for traditional advertising. 84% don't trust conventional advertising and traditional sales messaging. (

Performance Marketing World

)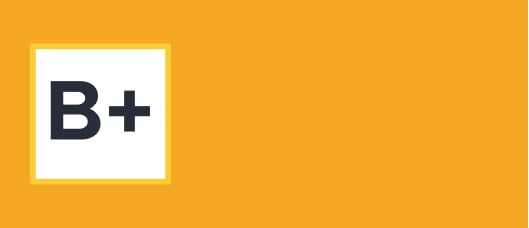 Find out your brand's online reputation score
Take the guesswork out of your strategy. Instantly generate your brand's online Reputation Scorecard, complete with review highlights, ratings, keyword trends and more.
Retail Reputation Management: 5 Keys to Success
In today's ultra-competitive landscape, the reputation of your retail brand can spread quickly. Effective retail reputation management involves proactive efforts to build, maintain, grow, and repair (when necessary) your brand image in the eyes of customers, partners, and stakeholders.
Claim and Manage Local Listings
Local listing management involves creating, claiming, and managing your local listings so that potential customers can find and access the correct business or store information whenever they search for your brand online. 
It takes a lot of work to create effective local listings that accurately reflect your brand as well as drive customers to your store locations. This involves a good amount of research, data entry, verification procedures, and manually logging in and out of websites, which you have to repeat every time your business information changes: say, you open a new store location or your operational hours change. 
To stay efficient, you must have an understanding of which listing sites, online directories, yellow pages, and social media and business review sites matter most to your brand. For retailers with hundreds or even thousands of store locations, consider investing in a local listing management solution to drive efficiency and save time and money. 
Publish Location Pages
Location pages can play an important role in the success of your retail reputation management strategy. 
You can think of location pages as silos or micro-sites that contain optimized content about each of your business locations. These pages are all linked to your main website. Sometimes, they are called your city landing pages or service area pages, encompassing all your locations' key information for customers and search engines.
Creating location pages allows you to map out store locations in which you are targeting customers, then build out unique, discoverable landing pages for each geographical area. Here's an example of how location pages might appear on your retail brand's website:
Location pages are a great tool for improving brand awareness and search engine visibility, particularly for retailers with multiple store locations. 
Respond to Reviews
"Why respond to reviews?" is a question posed by many retailers who simply do not have the time to monitor and answer comments left by their customers on online review websites. However, success in retail reputation management starts with the commitment to becoming a more responsive business. 
Companies aren't responding fast enough (or at all) to reviews. 53% of customers expect businesses to respond to negative reviews within a week. 1 in 3 have a shorter time frame of 3 days or less. (

Online Reviews Statistics

)
Ensure that your team representatives know how to respond to negative reviews as well as positive feedback. In case of low ratings and negative reviews, act quickly to resolve issues. Also, take time to thank positive reviewers; be sure to personalize the response and reinforce the customer's positive experience. (See these positive review response examples.) 
By quickly addressing unsolicited feedback and customer concerns, you can protect and strengthen your brand reputation while also driving meaningful engagement with customers. 
A number of today's top retailers are simplifying their tech stacks by working with ReviewTrackers. Rather than deploying disjointed solutions and adding more technologies to the stack, they are leveraging ReviewTrackers' award-winning online reputation management software to break silos and consolidate their operations. Read their case studies here.
Ask for New Reviews
Asking for reviews from customers is a great way to grow the reputation of your retail brand. After all, when you deliver experiences that customers love, they won't hesitate to vouch for you. All you have to do is ask. 
A stream of 5-star reviews from customers helps showcase your retail brand and creates powerful social proof for inspiring shopper confidence and driving sales. Moreover, proactively asking for reviews and feedback helps strengthen customer relationships — and connects your business to the voices that matter the most. Fresh reviews can even dramatically improve your search engine performance, essential to attracting more customers and increasing conversion.
Showcase Customer Testimonials
Another effective retail reputation management tactic is to showcase what your brand has to offer through customer testimonials, success stories, and positive reviews. You can display these on your website as well as your marketing materials (both digital and print). 
By sharing genuine endorsements from satisfied customers, you can build your brand credibility and inspire greater consumer trust and confidence. 
A good example is using a website review widget to display your best reviews on your website. This should help convert website visitors into customers. After all, genuine reviews are a powerful form of social proof that inspires shopper confidence. Using a review widget for your website also helps your brand stand out from the competition, while potentially improving your search performance and visibility in search engines.