Learning how to improve your software reviews across software review platforms can benefit your brand's visibility and reputation. 
According to research:
64% of software buyers want to read at least 6 reviews before making a purchase. (

Qualtrics

) 

When consumers evaluate a B2B software product, the content of a review (qualitative feedback) is the most important factor when they're reading reviews. (

TrustRadius

)
By taking steps to improve your software reviews, you can strengthen your software brand reputation, drive customer acquisition, and position your brand for long-term growth and success.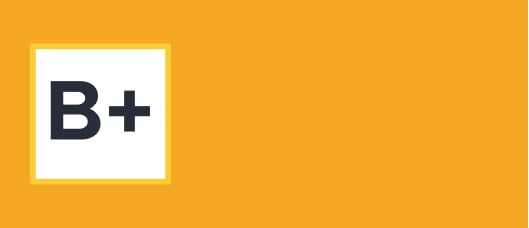 Find out your brand's online reputation score
Take the guesswork out of your strategy. Instantly generate your brand's online Reputation Scorecard, complete with review highlights, ratings, keyword trends and more.
How to Improve Your Software Reviews: 3 Keys to Success
Whether you're introducing your brand to the market and launching your new software solution or simply looking to expand your reach and engage with a wider audience, mastering the art of improving your software reviews can help you achieve great results. Here are a few keys tips you can follow:
Claim Your Online Listings
Without brand awareness, you'll find it difficult to generate leads and attract new software buyers. This is why it's important to claim or create your online listings on sites like Capterra, Google, and Trustpilot, among many others. It's a tried and tested software brand management tactic that has worked wonders for today's top brands. 
Creating and managing the online listings of your software brand should be an integral part of your marketing strategy. By publishing and distributing correct information about your company and your software product across the Web, you can improve brand awareness, boost your search engine visibility, build buzz around your brand, and drive sales.
Show You Care About Feedback by Responding to Reviews
Customers on sites like Capterra and Google give people a way to share their software experiences not only with businesses but with fellow consumers, too. 
Shoppers rely on these software reviews in order to discover great products, services, and brands. This makes it extremely important for companies to learn how to respond to negative reviews, especially when these reviews might damage their software brand reputation.
When you respond to customer reviews, consumer perceptions immediately improve, and so does your software brand reputation. According to online reviews statistics:
94% of consumers say a negative review has convinced them to avoid a company.

53% of customers expect businesses to respond to negative reviews within a week. But 63% say a business has never even responded to their review. 

45% of consumers are more likely to visit a business or make a purchase with a company that knows

how to respond to negative reviews

.  
Ask Your Customers for Reviews
Many software companies think reviews will generate themselves organically across software review platforms over time. Unfortunately, this just isn't the case.
Your online review management strategy can make a much bigger impact if you have effective ways of proactively asking for reviews from your customers.
If you are just getting started with ways to ask for reviews, email should be at the top of your list of channels. As much as 70% of online reviews come from post-transactional review request emails. You can also use other channels such as SMS, various types of customer satisfaction surveys, review landing pages, and review request automation software.   
Keep in mind: Not all business review sites or software review platforms allow companies to request reviews from customers. Ensure that your efforts are in compliance with each site's guidelines and terms of use.