An effective hospital reputation management strategy can help you create outstanding first impressions, deliver captivating patient experiences, and inspire lasting preference and loyalty.
Keep in mind that building a positive and respected reputation for your hospital takes careful planning, operational efficiency, and organizational commitment. To help you get started, we gathered a few best practices in reputation management for hospitals.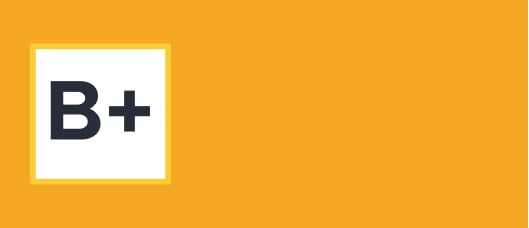 Find out your brand's online reputation score
Take the guesswork out of your strategy. Instantly generate your brand's online Reputation Scorecard, complete with review highlights, ratings, keyword trends and more.
Own Your Online Presence Through Local Listings
One of the steps to successfully building the groundwork of a successful hospital reputation management strategy is to find all potential places your hospital could be listed. 
This means taking ownership, creating and claiming all your local listings, and updating relevant information. 
If you're managing a healthcare brand with multiple hospital locations, owning your online presence can involve a good amount of research, data entry, verification procedures, and manually logging in and out of websites. 
A local listing management solution should help you improve efficiency and get your hospital found on the sites that matter the most to your patients. Whether you're building your presence on Google and Facebook or focusing on industry sites like Vitals or RateMDs, local listing management helps you optimize your hospital and providers' visibility for "near me" searches and outrank the competition.
Set Up Review Monitoring and Social Listening
Business review sites and social media sites are today's public front door for hospitals and practitioners. The reviews and social media comments that consumers find online will affect their brand perception of your organization and guide their provider and healthcare decisions. 
Successful reputation management for hospitals requires having a monitoring system in place for staying on top of reviews and comments. 
Review alerts can provide timely visibility into what customers are saying about your brand, products, and services, while social listening allows you to monitor and get meaningful insights out of social media conversations and data.
Respond to Reviews and Patient Feedback
The Health Insurance Portability and Accountability Act of 1996 (HIPAA) protects a patient's health information, which may make it challenging for some organizations to respond to patient reviews and feedback. 
Specifically, teams need to be able to reply to a review without referring to any specifics about medical care or the patient's identity — which could be construed as "patient data."
Hospital and healthcare marketers looking to write HIPAA-compliant responses to reviews can take a page out of Nicklaus Children's Hospital's playbook. According to the hospital's marketing coordinator, Saran Zamora, the team utilizes pre-drafted responses.
"We have carefully drafted responses that we post whenever the site allows for a response," Zamora says. 
"These responses never ask for any personal health information but rather are crafted to let the reviewer know we are aware of the comment and we encourage him or her to contact us directly. The response provides a phone number. The idea is not to address the comment directly online, but to provide the reviewer an avenue to directly communicate with us." 
Zamora's approach allows her team to respond to every review while ensuring compliance. Furthermore, the response also encourages reviewers to go offline if they want to bring up additional details about the patient experience.
Looking for a unified hospital reputation management software platform? Close the feedback loop and collaborate with teams securely within ReviewTrackers to meet compliance requirements.
Our Natural Language Processing engine lets you know what patients really think, and our workflow tools help you respond to manage brand reputation — with the peace of mind from knowing that ReviewTrackers keeps your patient data secure at all times.
Encourage Reviews
As the clout of healthcare consumers grows, so do their options. To encourage preference, hospital organizations and providers must learn how to encourage reviews and generate the type of social proof needed to sway healthcare decisions.
Asking for reviews not only helps showcase your brand and creates powerful social proof for driving patient acquisition; it also helps strengthen patient relationships — and connects your organization to the voices that matter the most.
A steady flow of reviews can even elevate your hospital's standing by improving your scores on the Consumer Assessment of Healthcare Providers and Systems (CAHPS), which ranks the best hospitals in the US.