An effective car wash marketing strategy can become the fuel that propels your brand's success. In a fast-paced world where consumer preferences and industry trends are rapidly evolving, staying ahead and standing out requires a comprehensive car wash marketing approach.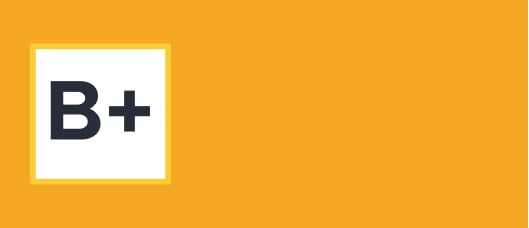 Find out your brand's online reputation score
Take the guesswork out of your strategy. Instantly generate your brand's online Reputation Scorecard, complete with review highlights, ratings, keyword trends and more.
Car Wash Marketing: Effective Tactics and Best Practices
No matter the size of your car wash operation, you must employ creative and targeted marketing tactics to attract, engage, and retain customers. Let's take a look at a number of best practices that car wash owners can apply to build a solid foundation for long-term growth. 
Grow Your Online Visibility
According to local SEO statistics, approximately 81% of consumers conduct online research before making a purchase decision. Nearly 50% of consumers who search for local businesses visit the store within a day. 
Simply put: consumers are usually looking for actionable information about nearby businesses that show up in their search results. 
Growing your online visibility through local SEO and local listing management should be an essential part of your car wash marketing efforts. This ensures that your brand is present in search results therefore visible online to potential customers looking for the products and services you offer. 
Local SEO involves optimizing your brand's online presence to improve your visibility in local search results on search engines like Google. The goal is to ensure that your car wash business information appears prominently when users search for relevant products or services within a specific geographic area. (Read our "Local SEO Guide: How to Get to the Top of Search Results.")
Local listing management involves managing and maintaining a consistent and accurate online presence for your car wash business across various online directories, business review sites, social media platforms, and other online locations. 
By creating, claiming, and managing your car wash brand's listings, you ensure that potential customers can easily find correct and up-to-date information about your business when they search for it online. 
For car wash operations and brands with multiple locations, investing in local listing management software serves as one of the fastest, most powerful ways to improve brand visibility, attract the right audience, and acquire new customers.
Manage Online Reviews and Reputation
The success of any car wash marketing strategy also depends heavily on the operator's ability to manage brand reputation. You can attract more customers to your business locations with a positive reputation and authentic 5-star online reviews and testimonials. On the other hand, a negative reputation with low ratings and negative feedback can have the opposite effect.
This is where car wash reputation management comes in. By actively managing your car wash brand's reviews and reputation, you can:
Build a strong brand image and identity and foster consumer trust through a steady stream of positive reviews;

Drive

word-of-mouth marketing

for your car wash brand through a strong digital presence along with repeat business and recommendations from satisfied customers;

Build a brand image that resonates with your target audience, making your car wash more memorable and recognizable. 
Respond to reviews. Make sure that your team is trained to know how to respond to negative reviews as well as positive feedback. No matter the sentiment of the review, it's important that you thank customers for taking the time to share their feedback. Act quickly to resolve issues when negative feedback is shared; when the review is positive, be sure to reinforce the customer's positive experience in your response. For inspiration, take a look at these positive review response examples. 
Ask customers for reviews. Your car wash marketing strategy can make a much bigger impact if you have effective ways of proactively asking for reviews from customers. If you're just getting started with ways to ask, email should be at the top of your list of channels. As much as 70% of reviews come from post-transactional review request emails. 
Other channels used for review requests include SMS, various types of customer satisfaction surveys, review landing pages, and review request automation software. Make sure you keep things simple and make it easy for customers to write and publish their reviews.
A number of today's top car wash brands are simplifying their tech stacks by working with online reputation management software ReviewTrackers. Rather than deploying disjointed solutions and adding more technologies to the stack, they are leveraging ReviewTrackers' award-winning solution to drive car wash marketing success, break organizational silos, and consolidate their operations.
Read more: "Mint Eco Car Wash Partners with ReviewTrackers to Bring Customer Happiness"
Publish Relevant Content
Positioning your brand as a thought leader can help fuel the success of your car wash marketing strategy. This means creating and publishing relevant content that educates potential customers, explains what options are available to them, and teaches them how to preserve their vehicle's value — all while differentiating your brand from competitors. 
By demonstrating thought leadership through content, you can improve your brand visibility and inspire greater trust in your brand. After all, not all customers fully understand the benefits of professional car wash services over at-home methods. Your car wash marketing strategy should therefore include content marketing tactics that showcase what sets your brand apart, highlight your unique selling points, and educate consumers about the advantage and benefits of your services. 
Examples of relevant, engaging content you can create and publish include:
Educational, informative

blog posts

about industry trends, car care, detailing tips, car maintenance advice, and the advantages of professional car washing;

Before and after

photos or videos

of vehicles you have serviced, or visual content that demonstrates your car wash techniques and product usage;

Customer

testimonials and reviews

(you can use a

website review widget

to automatically display reviews on your website);

Frequently Asked Questions (

FAQs

) addressing common customer questions, concerns, and car care problems. 
There are many other content types and ideas you can choose to support your car wash marketing efforts. Remember: relevant, engaging, and educational content can be a powerful tool for engaging with your audience, showcasing your expertise, and attracting new customers.