Local listing management software can serve as your company's most powerful tool for impacting your brand reputation, search engine rankings, and revenue. 
The majority of people learn about local businesses via the Internet than anywhere else. By using a software tool to manage your listings, you can more easily build your brand visibility, attract the right audience, and acquire new customers.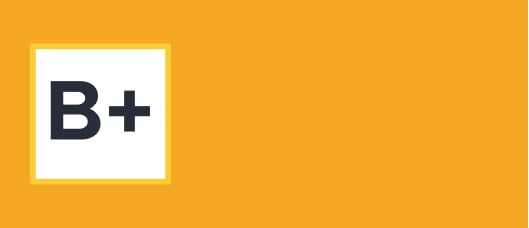 Find out your brand's online reputation score
Take the guesswork out of your strategy. Instantly generate your brand's online Reputation Scorecard, complete with review highlights, ratings, keyword trends and more.
What is Business Listing Management Software?
A local business listing management software is a tool designed to help your company create, claim, and update your online listings across multiple business directory sites. 
Common directory sites include Google, Yelp, Facebook, and Tripadvisor, among many others. (View this updated business directory list to see the top directory sites for each industry.) 
Your local listings are pieces of online real estate that you can claim or create (usually for free). When you create or claim your listings, you want to make sure that your business information — such as your business Name, Address, and Phone number (NAP), along with store hours, menu, payment methods, etc. — is correct, consistent, and complete.
This process can take up more time and resources than your team has, particularly if you're managing a company or brand with hundreds or even thousands of business locations. It can also present your team with a labor-intensive task, particularly if one or more of your locations moved address, changed operating hours, or required new business information.  
Deploying a business listing software solution allows you to manage these listings using one tool or dashboard. Often, listing management software has the ability to automate the entire process for your team.    
What Does Listing Management Software Do?
Listing management software presents key benefits for marketers and business owners across every industry, especially if you're managing a brand with multiple locations.
Let's take a look at some of the ways business listing software can help your team. 
Automatically Publish and Sync Business Information
The best business listing software should be able to automatically sync your company's business information across all relevant sites.
This means that you don't have to spend time manually creating or claiming your local listings on each and every website that matters to you and your audience. You can simply enter or publish this information on the dashboard of your business listing software — without repeating the process over and over. 
If your business locations moved to a new address or changed contact information, a listing management software solution is a great tool to ensure that these changes are quickly and accurately reflected across all the digital properties where you are listed.
Ensure NAP Consistency
NAP stands for your business locations' Name, Address, and Phone Number. These are three critical pieces of information that serve as important local SEO factors that Google and other search engines take into account when determining local SEO rankings. 
Implementing local listing management software ensures that your listings have well-managed NAP profiles. 
Improve Local SEO Performance
More consumers than ever are using smartphones and computers to search for and discover great businesses close to their location. Companies equipped with a listing management software tool can take advantage of these local searches.   
Listing management software can support your goal of building and growing your online presence on local business directories and business review sites. This amplifies your local search signals and brings you closer to consumers who are looking for businesses nearby.
Support Your Review Management Strategy
The best local listing management software can even consolidate your tech stack and incorporate features that support your online review management strategy.
Apart from helping your team manage your online business listings, some tools also place emphasis on collecting new reviews for your brand and boosting your review signals (quantity, velocity, and diversity of online reviews). 
Reviews, after all, help build greater online prominence and serve as one of the top factors influencing how and where a business appears in search results. 
Acquire More Customers with Listing Management Software
To wrap it up: listing management software helps your company gain greater online visibility and acquire more new customers. 
It makes it easy for your company to publish more complete, accurate, and consistent business information across top business directories and websites. Not only does this improve your brand's visibility in search results; it also improves your company's ability to get highly-targeted customers straight through your business locations' doors.