The success of any car wash business depends heavily on brand reputation. With a positive reputation and authentic 5-star online reviews and testimonials, you can attract more customers to your business locations. On the other hand, a negative reputation with low ratings and negative feedback can have the opposite effect.
This is where car wash reputation management comes into play. With the right car wash reputation management strategy and solution in place, you can:
Build brand credibility and foster consumer trust through a steady stream of positive reviews;

Drive

word-of-mouth marketing

for your car wash brand through a strong digital presence along with repeat business and recommendations from satisfied customers;

Build a brand image that's appealing to potential customers. 
No matter the size of your car wash operation, reputation management will positively impact your bottom line. By ensuring that customers have a positive experience and by acting on insights you gain from reviews and unsolicited feedback, your car wash business can build a strong reputation that should result in increased revenue and customer loyalty.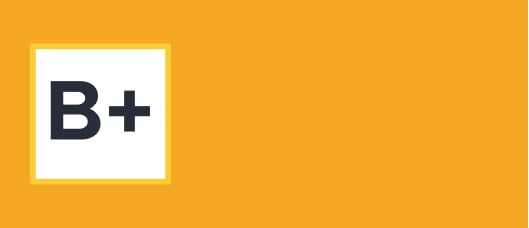 Find out your brand's online reputation score
Take the guesswork out of your strategy. Instantly generate your brand's online Reputation Scorecard, complete with review highlights, ratings, keyword trends and more.
Mint Eco Car Wash: A Case Study
For Mint Eco Car Wash, the leading environmentally friendly car wash in Palm Beach County, Florida, building a strong brand reputation starts with listening to the Voice of the Customer and acting on feedback. 
"One of the key initiatives of our company this year is customer feedback," shares Shannon Kessell, chief marketing officer for Mint Eco Car Wash. "We want to understand if we are actually delivering the products that we promise with excellence that aligns with our brand."
The car wash partners with ReviewTrackers in order to collect and manage all of its locations' online reviews and customer feedback — as well as to discover actionable insights that accelerate operational improvements in all of Mint Eco's locations. 
In the last 6 months, Mint Eco Car Wash has surpassed industry benchmarks and improved its average rating across all branches to 4.3 stars out of 5. (The auto industry average is 4.2 stars.) The company has also improved its review response rate to a near-perfect 98% in the last 6 months: a demonstration of Mint Eco's unparalleled customer commitment in an industry where the average is only 55%.  
"All of our employees are getting instant text messages, notifying them of any new review within the organization."
Responsiveness to Feedback Reflects Customer Commitment
Kessell and her team rely on ReviewTrackers' powerful online review management suite to protect and strengthen the Mint Eco Car Wash brand. 
So far, ReviewTrackers has captured all the reviews of Mint Eco Car Wash locations in communities around Palm Beach County and Jupiter from top online directories and business review sites, all in one easy-to-access dashboard.
The company has also set up 27 custom review alerts so that the company's decision-makers and location managers — Mint Eco has so far onboarded 10 users to ReviewTrackers — are quickly notified of the reviews that matter the most to them. 
Says Kessell: "One of the things that we've been focusing a lot on is perfecting our operations and working really well across the organization together. Our operations team understands the value of brand and marketing probably more than most."
Most of these alerts are configured to monitor organization- or brand-wide trends or issues. Kessell and her team have also set up immediate alerts for any negative reviews that need management responses. 
Says Kessell: "All of our employees that are in charge of Mint Eco Car Wash sites are getting instant text messages, notifying them of any new review within the organization."
"The Response is As Important as the Review Itself"
Apart from being equipped with best-in-class online reputation management software, Mint Eco Car Wash executives are trained to work across departments, streamline and close the feedback loop, and turn insights into action.
"We reply to every review within 24 hours," says Kessell. "We have a lot of internal policies in place in order to be successful in this initiative. The manager is my first point of contact whenever I see a review coming in, and we discuss, 'Hey, what happened here? Have we talked to the customer yet? Are they a member? What did they receive?'
"There is a lot of fact-finding and we take a lot of time and care with responding to every single review because we believe it really matters for our business. In my opinion, the response that you make to a review is just as important as the review itself."
If there are any specific customer experience issues raised in reviews, the Mint Eco team acts quickly to resolve them. 
"If there is something a customer is not happy with, we will fix it before they leave. We have their best interest at heart and we stand by our product and we want to absolutely deliver as much happiness as possible."
Consolidating Reputation Management Operations in One Platform
This type of attention to detail and dedication to making the customer happy is a hallmark trait that the organization strives to maintain as the business continues to grow. 
As a rapidly expanding company, Mint Eco Car Wash recognizes the importance of having a technology partner that can consolidate online reviews and reputation management and marketing operations into one software solution.
"It was really important for us that if we were going to track reviews, we were bringing in a partner that could scale with us."
"I think we always knew that knowing what our customer was thinking was top priority," says Kessell. "It was really important for us that if we were going to track reviews, we were bringing in a partner that could scale with us."
By partnering with ReviewTrackers, Mint Eco is ensuring alignment and functional efficiency as the business scales.
Review alerts and in-app responses (powered by ReviewTrackers' partner integrations) save Kessell's team time and simplify the management of critical feedback from multiple sources. Customer experience analytics, meanwhile, serves as a tool for crystallizing all review data into actionable customer insights for the organization. 
Kessell remembers the considerations she had to make before deciding to partner with ReviewTrackers. "Can we respond within a dashboard? Can I find things by searching for a specific keyword? Can I see what location the review was for? Can it be a phone app? Can I get notified immediately? 
"These were considerations we had to make when searching for the right platform. ReviewTrackers has been awesome, and I think it will be a permanent part of our tech stack."