Download 43 free review response templates for negative and positive reviews
Get the templates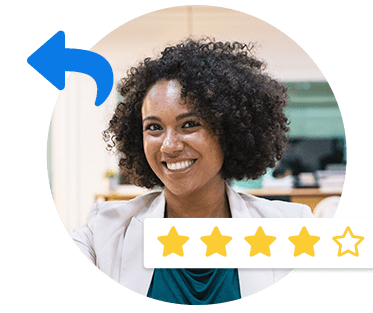 Welcome to Customer Insights, a weekly digest of the most important stories about online reviews, customer feedback, and customer experience. This week: mobile searches reach the highest amount on Black Friday of the holiday weekend, AI can be used to fight fake reviews, and TripAdvisor could be the next vacation rentals destination.
The most amount of mobile shopping searches during Thanksgiving week occurred on Black Friday, according to Google. Shoppers searched for both online and in-store deals.
Although consumers shopped online on Black Friday, in-store foot traffic increased to 65 percent when compared to an "average" weekend November day.
These results from Black Friday show that both the online and in-store experience matter.

AI Helps Spot Fake Reviews
Artificial intelligence can help fight fake online reviews. According to a study conducted by Aspectiva, an artificial intelligence technology company that analyzes consumer opinions, when thousands of consumer opinions are collected using natural language processing and machine learning, the real reviews overpower the fake reviews.
"There is safety in numbers," writes Rafi Mendelsohn, head of marketing at Aspectiva. "Even if a few end up being fake, they're overwhelmed by the real ones."
The researchers used artificial intelligence to analyze more than 25,000 online opinions about the Bellagio hotel in Las Vegas. The researchers analyzed the reviews for sentiment. For example, they looked for whether or not guests liked the water pressure.
The idea is that customer sentiment is a way to fight fake reviews – when thousands of online customer reviews are analyzed, the total amount of reviews outweighs the amount of fake reviews.
TripAdvisor Could Be the Next Vacation Rental Website
HomeAway and Airbnb could fall behind TripAdvisor when it comes to vacation rentals, argues Forbes Contributor Peter Lane Taylor.
There are more than 830,000 properties listed on TripAdvisor Vacation Rentals in more than 190 countries compared to 1 million properties on HomeAway.
TripAdvisor has advantages over Airbnb and HomeAway, writes Taylor. First, it has consumer-based reviews from the year 2000 until now, so the company can easily improve the user experience. TripAdvisor is the most trusted online travel community, and it's the world's largest: TripAdvisor has more than 400,000,000 million travel reviews.
The other advantage is that when a traveler books a vacation rental on TripAdvisor, they also can book other travel services like flights and rental cars.
(Photo Credit: TripAdvisor)