See customer feedback from over 100 review sites in one place
Request a demo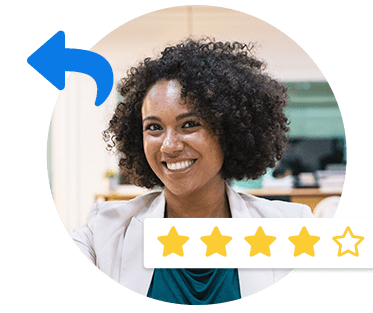 Millennials, those born between 1980 and 2000, make up about 25 percent of the US population. They are a generation of early adopters, being 2.5 times more likely than other generations to use new technology. In fact, 56 percent of them report they are usually among the first group to try a new technology. 70 percent of Millennials feel a responsibility to share feedback on social media with companies after a good or bad experience. That's not surprising since experts say 72 percent of all consumers trust online reviews as much as personal recommendations made by family and friends. There are about 80 million Millennials in the United States, and their annual expenditure is approximated at $600 billion.
And by 2020, Millennials will be spending $1.4 trillion annually in the United States, representing 30 percent of total retail sales. This is a market that no serious entrepreneur can ignore. These Millennials include young adults in their 20s and 30s, and many of them have careers. Some are already raising kids and live in their own homes.
Jeff Fromm, co-author of Marketing to Millennials and editor of millennialmarketing.com says, "Reviews are required because I trust my peer network more than I trust paid endorsements and traditional forms of communication."
To tap into this market, it's not bad to have a strong marketing team, but Millennials are quite indifferent to marketing and advertisements. Instead, they rely heavily on feedback on websites such as Yelp, Google +, My Business, Facebook, Foursquare, etc., to make purchasing decisions. Even though this generation is a digital one, customers still rely on brick-and-mortar stores. Marketers must strive to understand and connect with this key demographic to increase their conversion, and this can only be done by encouraging feedback.

Today, a businesses' reputation has a great impact on the decision to buy, and this reputation is easily accessible to consumers through online reviews. Getting great reviews on online listings will impact the purchasing process by building trust among the existing and potential customers. Trust is key to the success of a business, and this extends into the online space.
An entrepreneur should strive to obtain positive reviews on their online listings if they want to attract the Millennials.
This is more important than ever when you consider that 65 percent of consumers are more likely to use a business with positive reviews online, while 73 percent of consumers say positive customer reviews increase their trust of a business. These figures clearly show that online reviews can have a huge impact on a business' success. If a business leverages both positive and negative feedback, responds to reviews, and truly listens to consumers, then it will be able to increase potential customers' confidence.
Businesses should set up, take ownership and monitor online reviews. They should encourage their customers to leave reviews, and take an active role in responding to feedback, especially negative feedback. In doing so, they'll be well on their way to building trust with Millennials and building up a positive brand reputation that can have a real effect on the success of the business. To attract Millennials on social media, a product or brand must become a participant in conversations. The goal is to create positive buzz, to be talked about by Millennials, and simply having a presence on social media isn't enough.