Download 43 free review response templates for negative and positive reviews
Get the templates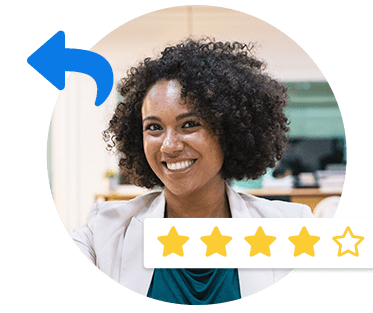 For brands and marketers, it is critical to listen to, engage with, and develop relationships with customers. A key part of that is to understand their underlying motivations for leaving feedback and writing positive or negative reviews.
Organizations in the restaurant and hospitality industry can benefit from having a big-picture view of customer feedback.
Why do customers post online reviews in the first place? What prompts them to share their customer experiences and opinions? Questions like these are worth exploring, especially at a time when 1 in 8 diners will post a review after a meal.
Imagine you're in an Italian restaurant in Las Vegas, and you just had, say, penne alla vodka. While it isn't nearly as good as the penne alla vodka you used to have while living in Italy, the combination of the penne and vodka sauce takes you back to the time you lived there. You sit at the table in a nostalgic daze.
Two weeks later, you're back home in California, and you open your e-mail and see that the restaurant in Vegas has requested you write a review on TripAdvisor. You end up writing an excellent review, even though the vodka sauce was simply average.
The Powerful and the Powerless
A new study published in the Journal of Service Research suggests that "powerless" consumers are more likely to write positive reviews of a business when previous reviews written by other customers are mostly positive. Meanwhile, "powerful" consumers such as those with high helpful ratings or elite reviewer status are more likely to post positive reviews when previous reviews of the business are mostly negative.
The study, "The Impact of Power on Service Customers' Willingness to Post Online Reviews," sought to investigate the ways forum consensus and power mechanics — such as what one would find on online review sites like Yelp, TripAdvisor, Facebook, and Google — might affect consumers' willingness to spread word of mouth.
The study draws on self-enhancement theory, which suggests that people are motivated to write online reviews in ways that enhance their self-worth and boost their self-image. If powerful consumers see themselves as independent and are more likely to override the consensus, powerless consumers see themselves as part of a community.
"Our findings suggest that introducing power mechanisms such as influence rankings or helpful votes into online consumer forums may shape review posting behaviors," the researchers wrote.
"Service marketers and social media managers need to be aware that some customer segments are not inclined to post positive online reviews. As indicated by our findings, powerful consumers, such as those with high helpful ratings or elite reviewer status, are more likely to post positive reviews when the forum consensus is negative. Conversely, powerless consumers, such as those with low helpful ratings or junior reviewer status, might be more inclined to post positive reviews when the forum consensus is also positive."
Time and Distance
The motivation for leaving a positive or negative review may also be affected by time and distance factors.
According to a study published in the Journal of Consumer Psychology, the longer a customer waits to write a review — say, two to three months — the more likely it is that the review will be positive.
Travelers visiting an area that they don't live in are also more likely to post a positive review of a business than the locals.
Based on the findings of the study, the combination of the amount of time a customer waits to write an online review and the distance of the reviewed business from the reviewer's home is linked to high ratings and positive customer feedback.
"If someone visited a Red Lobster restaurant in their hometown and then in another state, he or she gave a better star rating when the restaurant was out of town," said lead author Nina Huang of Temple University in Pennsylvania in a release.
"When people are reading a review, they assume it is objective. We found that reviews are not always as objective as we thought, she said. "Time and space distance is going to bias someone's evaluation of certain experiences."
Insights on How, Whom, and When to Ask for Feedback
Given these findings, the researchers suggested it might be best to adjust one's product or service offering based on customer feedback shared by local consumers as opposed to reviews shared by travelers.
At the same time, business owners and marketers looking to increase their positive reviews and build a better reputation may want to wait some time before asking customers for reviews.
"Business owners may want to consider asking patrons from out-of-town to give reviews," Huang said. "Companies that ask customers to give feedback immediately after a phone call may want to re-evaluate this strategy. It may be wiser to send a follow-up survey via e-mail in the future."
Online reviews and public customer feedback have been shown to affect business reputation and revenue. As more research studies come out to shed light on why customers write reviews — and what kind of impact this has on businesses — it's more critical than ever for business owners and marketers to manage customer feedback and deepen their understanding of it.