See customer feedback from over 100 review sites in one place
Request a demo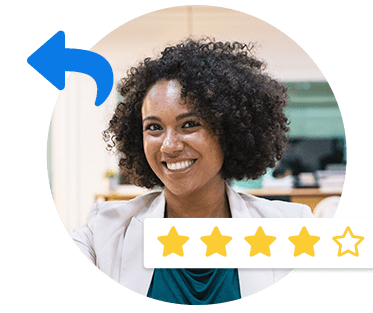 (Photo: Gigi's Cupcakes Facebook Page)
When Gigi Butler's brother called from New York to tell her the cupcakes at Magnolia Bakery were only mediocre compared to her cupcakes, she decided she would try and open a cupcake shop in Nashville.
Her brother said he'd been waiting in line for two hours at Magnolia for a red velvet cupcake.
Gigi's Cupcakes opened in 2008 and is now the largest bakery franchise in the country with more than 100 locations.
The Customer's Cupcake
According to Emily Tucker, the director of marketing at the Nashville-based cupcake company, many of the treats sold at Gigi's are the result of listening to, then acting upon, customer feedback.
A warm, friendly welcome is what defines the customer experience at Gigi's, Tucker said. When a guest walks in, they will see a "gorgeous display of cupcakes in a case and somebody who will walk you through all of those flavors, the ingredients that go into them and help you place your order."
"We really want people to feel like they're in Gigi's home, and that she's freshly baked cupcakes for them," Tucker said. "They get to choose what they take home."
Tucker said many of the cupcakes Gigi's sells have originated from customer feedback. The bakery based on home cupcake recipes allows customers to vote on cupcake types at different times throughout the year in order to know which cupcakes to bring back into the bakery.
There are multiple ways in which customers provide Gigi's with feedback. One customer feedback channel that is "huge" for Gigi's is social media, like Facebook and Twitter; another platform is email; and just recently, the company launched a specific portal for generating and collecting customer feedback on their website.
"We're bringing a lemon sugar-free [cupcake] in the summer because of [customer] feedback," Tucker said.
'Always Listen to Your Customers and Know Who They Are'
For bakeries looking to be successful and improve their customer experience, Tucker said it helps to take the feedback, or advice, from customers very seriously.
"First and foremost, always listen to your customers and know who they are," she said. "They're going to determine whether your business is successful or not."
"You may have a ton of great ideas sitting inside the home that you come up with, but the consumer may want a completely different route for you to go, she said. "So really being in tune with who they are and taking feedback from them very, very seriously."
Tucker believes that not all customers will provide feedback, which is why it's essential for businesses to take advantage when the voice of the customer does speak.
"Most customers just get mad and never call you," she said. "So, if you get a piece of feedback, there's probably 20, 25, 30 people who feel the exact same way and never took the time to tell you."
Tucker encourages communication with customers directly on social media sites. After seeing a social media complaint about one of Gigi's locations, she instructed the location owner to respond and start direct messaging with the customer.
Leaving the complaint on the site allows other customers to see that you take feedback seriously and are listening to what your customers are saying, Tucker said.