See customer feedback from over 100 review sites in one place
Request a demo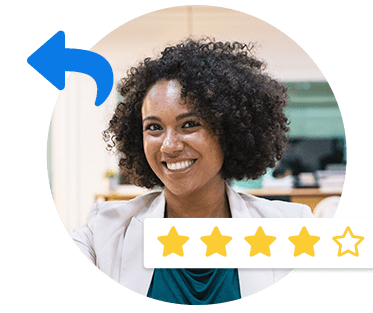 According to the American Society for Aesthetic Plastic Surgery, the year 2013 saw an increase in cosmetic procedures of 12 percent, the highest increase since 2008. Given the current economic conditions, this trend is bound to continue in 2014.
Now more than ever it is essential for plastic surgeons to consolidate their online business reputation to ensure maximum exposure to high-quality potential candidates for cosmetic procedures.
Each year a little over 10 million women seek out the services of a plastic surgeon for cosmetic reasons. This number represents about 90 percent of the total cosmetic procedures taking place each year. As medical practices focused on plastic surgery seek out ways to expand, it is imperative to consider the following:
A staggering 91 percent of women conduct online research and review assessment prior to securing a product or service.
Unlike other medical specialties, plastic surgeons cannot rely on an ongoing patient relationship, since most patients will have an average of two procedures in their lifetime. This makes new client acquisition a must, in order to survive and thrive in what is considered non-essential health services.
Non-surgical procedures such as Botox, Hyaluronic acid, and hair removal remain on the rise. These procedures are generally an unspoken secret, making word-of-mouth marketing and referrals a non-viable option for most cosmetic practices.
Given these facts, online reviews and reputation management are perhaps the best marketing tools currently available to promote and grow medical practices with a cosmetic focus.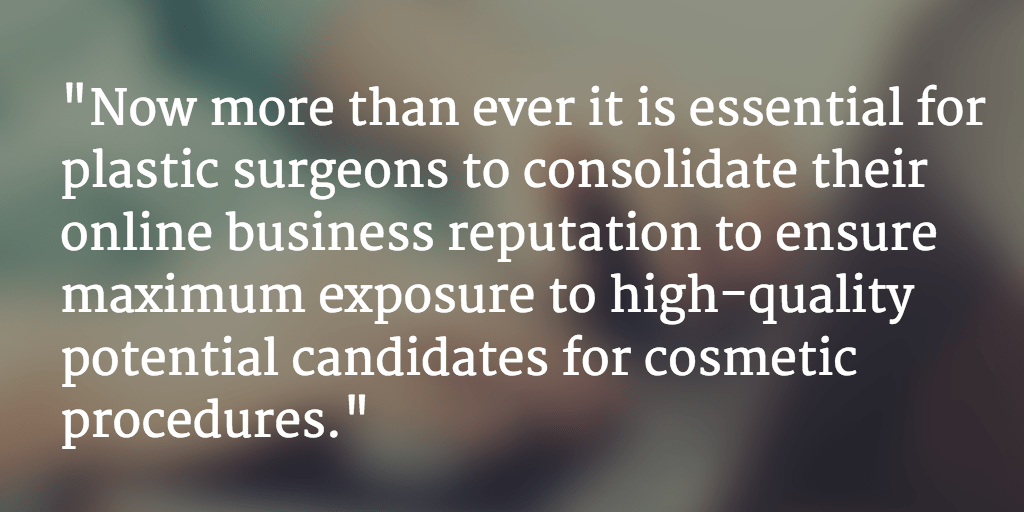 By allocating time, efforts, and resources to monitoring your online reviews and enhancing the profiles associated to your practice in the most popular review sites, your medical practice is bound to gain traction and secure a strong position in terms of popularity, scores, and star ratings that will convert into viable patient leads.
When it comes to reputation management, there are essentials of engagement that are applicable across industries. Medical practices looking to improve their online presence can certainly benefit from learning and applying such essentials as unlocking and taking ownership of their Yelp profile, and understanding best practices related to responding to negative, as well as positive, reviews.
In addition to the essentials in review monitoring and management, all medical practices inclusive of those dedicated solely to cosmetic procedures need to be sensitive to issues related to patient-privacy rights.
For this reason, responses to patient reviews, particularly negative reviews, should be handled with utmost care by a representative of the practice that is well-versed in issues of patient privacy. As a rule of thumb, the response should never include any details that go beyond the information the patient has already disclosed in their own review. Additionally, the response to a patient review should always have the best interest of the patient as a first priority, and be reflective of the promise made by physicians to all their patients to do them no harm.
Taking the first steps toward embracing a practice-friendly reputation management culture is easy. At ReviewTrackers we help you centralize your reputation management by providing a software platform that does the hard work for you, and alerts you of the reviews and score changes most likely to impact your online business reputation. Take a moment to tour our full review management platform and sign up for our free trial today!