Reputation marketing is an emerging discipline that combines the principles and processes of reputation management, digital marketing, and brand management. When applied to brands and businesses, reputation marketing can help your organization build brand equity, decrease costs, and successfully market to new leads. 
What is Reputation Marketing?
Reputation marketing is the process of managing and influencing consumer perception of a brand or business. The goal is to highlight the positive qualities of the brand and promote these in a way that converts shoppers into customers.
The discipline involves collecting and amplifying positive brand content in order to use your brand reputation as an asset that enhances your marketing efforts and campaigns.
What Types of Brand Content Make Up Your Reputation? 
How consumers perceive your brand and what your own customers publicly say about you — can have a big impact on your reputation. 
No matter the size or type of your business, your organization needs to be able to manage online reviews, social media comments, mentions and check-ins, unsolicited feedback, and other types of content generated by customers. 
Customer reviews can be particularly influential:
90% of consumers say that their buying decisions are influenced by online reviews.

94% of consumers said a negative review convinced them to avoid a business.
Why Reputation Marketing Matters
In today's multichannel world, consumers actively seek information from all types of sources to guide their purchase decisions. This means that businesses that are highly visible in search results and on social media enjoy a natural advantage. But just because a business ranks number one on Google or has 1,000 more Facebook likes and Twitter followers than a competitor does not necessarily mean it has the trust of consumers. 
One of the key factors in an organization's ability to develop meaningful, trust-based relationships with customers is online reviews and similar forms of user-generated content. This is where reputation marketing can help. Better reviews and a positive brand reputation — not more follows and likes — work strategically to help improve your influence, trustworthiness, and flexibility. 
With reputation marketing, you can use reviews, social media comments, and customer feedback in ways that drive search engine performance, social media strategy, and consumer engagement levels. According to Steve Olenski, contributor for Forbes, reputation marketing can help businesses achieve competitive differentiation.
Olenski wrote, "Reputation ー consisting of mentions, comments, recommendations and reviews across a buzzing, shape-shifting universe of online publishers and apps ー isn't a problem center but a value center for brands and businesses.
"We need to think about our reputations as a constant, competitive advantage, a driver of growth and prosperity, and a strategic asset. We need to think about reputation marketing."
Want to find out how many online reviews you need to positively impact your brand reputation? Check out this simple Google star calculator.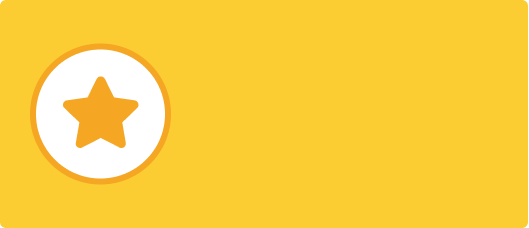 Star Rating Calculator
Calculate how many 5-star Google reviews your business needs in order to improve star rating/rank.

Your results
5-star reviews needed to achieve a star rating. Share a little more info so we can send you tips for increasing your Google star rating.
Reputation Marketing: Keys to Success
Business leaders must recognize that brand reputation either regularly brings opportunities to their doors or drives leads away. This is why companies need to focus on reputation marketing. 
Here are keys to success to help you intentionally cultivate and market a positive reputation enterprise-wide. 
Monitor and Manage Brand Reputation
You must pay attention to what customers are saying about your business, wherever they are saying it. For example: your brand and location managers should know whenever a new review is posted online, so they can respond in a timely manner.
Business review sites are a particularly crucial platform for consumers looking to discover and evaluate brands and companies. 
According to the Online Reviews Survey, 53% of customers expect businesses to respond to their negative reviews within a week. But businesses are failing to meet this expectation with 63% of customers saying that a business has never even responded to their review.
An essential brand management skill that will help your reputation marketing efforts is the ability to regularly monitor (and address) what's being said online. Your reputation marketing strategy should be crafted in a way that simplifies this process, while also quickly alerting you of any critical reviews or feedback that require urgent attention.
Responding to reviews is only one of the steps essential to managing your brand reputation. It's also important for brands to nurture digital channels. In an on-demand economy where social and mobile innovations have significantly expanded the range of crucial touchpoints, your organization must focus on digital transformation, and diversify and personalize methods of engagement across the entire customer journey.
Have a Crisis Communications Plan
Negative reviews and social media comments can quickly damage your reputation marketing strategy. That's why you must have a crisis communication plan in place for mitigating specific issues and responding to critics in ways that protect your reputation. This enables your organization to communicate during a major threat to your business and brand reputation.
It's important to take preventative instead of reactive measures. Also, be sure to resolve critical customer issues and build relationships and foster goodwill with the media. Learn how to respond to negative reviews as well as positive feedback. When releasing important external communications, consult with your PR and legal teams.
Preparing ahead of time for a crisis allows you to quickly rectify the situation, protect your reputation and brand assets, and ensure business continuity. 
Identify and Activate Brand Promoters
Sometimes, your brand's happiest customers aren't the most vocal ones. They remain quiet about their experience with your business, while critics are quick to tell everybody else about their negative experience.
To effectively mitigate the impact of this on your brand, your organization should develop ways to encourage feedback from your brand promoters and empower them to share their experiences online. This generates powerful social proof essential to inspiring shopper confidence and brand trustworthiness.
Read this comprehensive guide on how to ask customers for reviews.
Prevent Negative Feedback
Here's the thing: no business can really suppress or censor negative feedback. But you can definitely prevent negative reviews from happening.
One way to do so is to have a system in place for proactively reaching out to unhappy customers and engaging with them before they decide to publicly leave negative feedback. 
It's also crucial for your organization to identify negative trends that are impacting the customer experience, then to work on resolving any issues and making the necessary improvements. Enterprise brands often utilize natural language processing (NLP) technology to do this. If, for example, multiple reviews and social media comments indicate that the food is too cold, make an operational change in relevant locations to make sure the food is hot enough when it's served.
Optimize Your Brand Presence Online
Even without online reputation marketing, you may find that your business is probably already listed on online review sites, social media platforms, and local business directories.
To amplify brand content and intentionally cultivate a positive reputation, you must be able to manage your business information on these digital properties. 
Keep your listings correct, complete, and up-to-date. Provide information that searchers and potential leads will find useful. By doing so, you can also increase your visibility, improve your local SEO performance, drive new customers to your door. (After all, a positive reputation isn't very useful if potential customers can't find you online.)
Greater search engine visibility can be achieved through smart use of positive reviews and proactive management of your business listings and information.
Always keep in mind that reputation marketing isn't just about signing up for a shiny new software tool or retaining the services of a third-party firm for a certain period of time.
It's a long-term endeavor that requires an organizational or team-wide commitment to performing daily actions over time. Remember: how you manage and respond to your customers online will have a greater impact on your reputation than what's being said in the first place. Make your reputation marketing strategy a true reflection of this.
How Reputation Marketing Software Fosters Efficiencies
Whether you're a brand manager, a growth strategist, or a business leader looking for ways to focus your organization's messaging, reputation marketing — along with tracking and managing online activities that affect your business reputation — often involves a lot of work. 
Investing in reputation marketing software gives you the ability to centralize online reviews, social media comments, and customer feedback, so that you can efficiently stay on top of what your customers are saying online..
Reputation Marketing Software Improves Perceptions
Customers want to be heard individually and addressed personally; their reviews and comments and recommendations on social media indicate a genuine desire to engage with businesses.
Responding to them through the use of reputation marketing software helps improve perceptions and foster trust.
Responding to customers increases lifetime value and reduces churn. When customers do hear back, perceptions immediately improve, with additional

customer reviews

research suggesting that 80% of consumers believe that a business cares more about them when its management responds.
Businesses that effectively use reputation marketing software to respond to customers are typically the ones that can more easily build goodwill, inspire customer loyalty, and extend customer lifetime value.
Reputation Marketing Software Inspires Confidence, Boosts SEO
A number of reputation marketing software products let business users add review content to their website, which serve as powerful testimonials for visitors and potential customers. For example: see ReviewTrackers' Amplify in action in the below screenshot.
Adding review content encourages user interaction and boosts shopper confidence. Having 50 or more reviews per product can result in a 4.6% increase in your conversion rate.
A website that integrates review content and customer feedback also enables unique SEO benefits. Substantive review text can make up a huge chunk of fresh content for a website page, which search engines will reward with higher search results. 
Other benefits include improved on-site content density, increased triggers for search engine crawlers, and improved ranking for long-tail searches.
Reputation Marketing Software Generates Actionable Insights
Similar to how the savviest reputation managers are extracting insights from social media comments, reputation marketing software can also harness reviews and feedback in order to gain insights on the customer experience.
By tapping into your precious review and feedback data and utilizing natural language processing technology, reputation marketing software can support the object of your analytics program and help your team make smart business decisions that will earn the trust of potential and existing customers.
With instant insights, your organization can make actionable changes.