Efficient business listing management can reap plenty of benefits for brand managers and teams.
However, for enterprise-level organizations with multiple business locations, this process may pose a number of potential issues and challenges. Taking a manual approach to local listings will almost certainly take up a lot of time — not to mention: a significant amount of resources, too. Every listing site and directory also has its own unique user experience, which means that local managers must work closely with corporate teams to claim, sync, update, and manage listings. 
With the right approach, tools, and services, you can centralize the management of your online listings and propel them to the top of search results.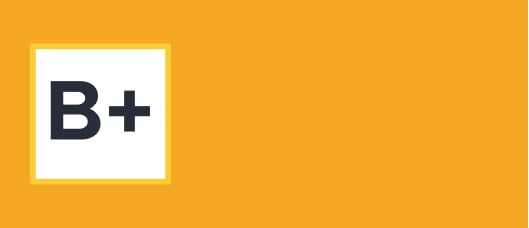 Find out your brand's online reputation score
Take the guesswork out of your strategy. Instantly generate your brand's online Reputation Scorecard, complete with review highlights, ratings, keyword trends and more.
What is Business Listings Management?
Local business listings are, put simply, pages on directory sites with your business's information. When people search for your brand, business name, or business location online — or when they search for a product or service you provide — your local listings are (ideally) displayed in their search results.
Common directory sites include Google, Yelp, Facebook, Tripadvisor, and Apple Maps, among many others. (You may view this updated business directory list to see top directory sites for each industry.)
Your business listings are valuable pieces of online real estate that you must claim and manage. You want to make sure that your information — such as your business Name, Address, and Phone number, along with store hours, menu, payment methods, business photos, etc. — is correct, consistent, and complete. 
With a centralized local listing management strategy, you can improve your visibility in search results, attract new customers, and supercharge your traffic and revenue performance. 
Potential Issues with Business Listing Management (and Google)
Successfully managing your brand and business locations across multiple directories, local listings, social media, and business review sites can take a lot of work.
It's important to pay special attention to the most popular sites like Google and Apple Maps. Recent changes and updates to Google Business Profiles (formerly Google My Business), for example, may introduce potential new issues for businesses.
Like most other listings platforms and business directories, the Google Business Profile experience is prone to a lot of changes and updates, which have frustrated users and teams alike.
Google Business Profile Suspensions, Disappearing Reviews 
An increasing number of online listings published on Google, along with the Google reviews that have been posted on these listings, are being suspended and removed from Google Maps and local search results. 
According to discussions on Search Engine Roundtable, Google Business profile suspensions are happening after users make changes to their business hours or main categories. 
There are also several cases of listings losing all the reviews they have generated over the years in their Google My Business / Google Business Profile listings. ("Why is My Google Review Not Showing Up? 12 Reasons Why.")
Rebranding, Interface Changes, Functionality Gaps, and User Experience Issues
It isn't easy to keep up with all the changes happening to the entire process of managing your Google business listings. On top of this, brands have to manage their listings on other sites and directories, too.  
Recently, Google overhauled the profile management experience and transitioned to a Search interface, with the company stating that "small businesses should begin using the Search and Maps interfaces to update listings, and that the newly named Google Business Profile Manager dashboard would be geared in the future towards the needs of multi-location businesses." 
Google then rolled out an expanded menu for managing your brand on the Search interface, complete with new action icons as well as a carousel of suggested listings improvements. 
All these updates being pushed to the Google Business Profile experience make it potentially cumbersome for users and teams managing multiple business locations.
Manual Listings Management is Inefficient
It can be challenging for teams to perform local listing management without having a solution for centralizing this process. It takes a lot of work (and time) to create effective listings that accurately reflect your brand, as well as drive customers to your business locations.
This involves a good amount of research, data entry, verification procedures, and manually logging in and out of websites, which you have to repeat every time your business information changes: say, you moved your business address or your store hours changed. 
Outside of Google Business Profiles, there is also an ever-increasing number of online directories, yellow pages, and social media and business review sites on which to get listed. To stay efficient, you must have an understanding of which ones matter most to your brand.  
The Value of Centralized Business Listing Management
Centralizing the management of your business listings usually means using software to help your team manage listings at scale, optimize your brand's online presence, and improve your business locations' search rankings. 
Local Listings by ReviewTrackers (now supported in all English-speaking countries) is a software solution that ensures your customers can easily find information they need about your brand in real-time. By taking control of your business listings and centralizing the process, you can shape your online reputation and influence the customer journey from initial search to customer visit.
Local search rank checker
Here are some of the key benefits of centralized business listings management. 
Get Found on All the Sites that Matter
Centralizing the management of your listings means optimizing the visibility of your brand across all the directories and sites that matter — meaning: those with high domain authority. This is why your team should look for solutions that focus on quality over quantity.
According to online reviews statistics and analysis by ReviewTrackers, the top 4 business directory sites are responsible for the distribution of 88% of all reviews. Google (73%) leads the way, followed by Yelp (6%), Facebook (3%), and Tripadvisor (3%). 
Since online reviews are so influential in shaping consumer behavior, really only a handful of sites also bring in new business. Roughly 75% of new business is influenced by: Google, Facebook, Yelp, Tripadvisor, Apple Maps, and Bing Maps. 
Easily Verify (and Clean) Your Information for Better Accuracy
Wrong business data frustrates potential customers and may lead to them choosing competitors over your brand. Other potential consequences of incorrect or outdated data include profile suspensions and duplicate listings. 
Centralizing your business listing management through a software solution ensures clean, accurate data that is essential to optimized visibility and a seamless customer experience. 
On top of consolidating local listing management, ReviewTrackers, for example, conducts manual verification of each listing initially and every six months to ensure information consistency and accuracy. The business listing management solution also verifies Google Business Profile listings through the Google Featured Partners program and cleans up any duplicate listings (instead of merely suppressing duplicates). 
Consolidated Operation Drives Cross-Team Collaboration
Consolidating your listings operation and centralizing your data in one dashboard makes all your important listing information visible to teams. This means your local managers, corporate office, and the rest of your company can collaborate more efficiently, act quickly on insights, improve decision-making, and deliver better customer experiences. 
Read more about how ReviewTrackers consolidates the marketing operations of top brands.
A More Seamless, Integrated Experience
Centralizing your local listings through a software solution also empowers your team to manage your location data without having to constantly learn each individual directory's rebranding initiatives, interface changes, functionality gaps and quirks, and user experience issues. Doing everything manually is just not efficient, especially for teams managing multiple business locations.
Whether you're syncing new business information across multiple listing sites and directories or simply cleaning up incorrect or inaccurate data, centralized business listing management ensures that your brand's digital presence is rigorously maintained — without having to manually log into each website or directory one by one.