Online reviews are more accessible than ever, and it's impossible to ignore the influence of reviews on consumers. Maintaining a pristine online presence has become of the utmost importance for any successful brand. In fact:
94 percent of consumers were convinced to avoid a business because of a negative review (ReviewTrackers)
Why? Because reviews add immense value when it comes to local SEO rankings. Search engines, like Google, take reviews into consideration when ranking businesses online. More reviews further validates a business's digital legitimacy. 
To strengthen the partnership between ReviewTrackers and our customers, we completely overhauled the Ask Tool, which businesses use to request and generate reviews, capture customer feedback, and calculate NPS to increase local SEO. 
The Ask Tool's core functionality hasn't changed, but we made it easier to get more reviews to the sites that matter most to attract and retain more customers.
What's New
The new, intuitive interface allows businesses to fully customize all aspects of their Ask campaigns, including content and design elements, in an easy-to-navigate interface. This means building first- and third-party feedback requests has never been easier.
Ask Preview
Our new Ask Tool interface displays a live preview of your email and SMS campaigns to streamline the campaign creation process and build stunning emails to drive feedback. 
Ask Theming
Easily customize Ask Tool emails, landing pages, and Kiosk pages with brand colors and custom images so they become an extension of your brand. Theming enables businesses to create recognizable feedback requests to increase engagement.

Ask Testing
You can also send previews of your campaign to team members for internal approval without interfering with campaign metrics. Accurate analytics are crucial to the success of any business, and test functionality enables effective collaboration while ensuring success and data integrity.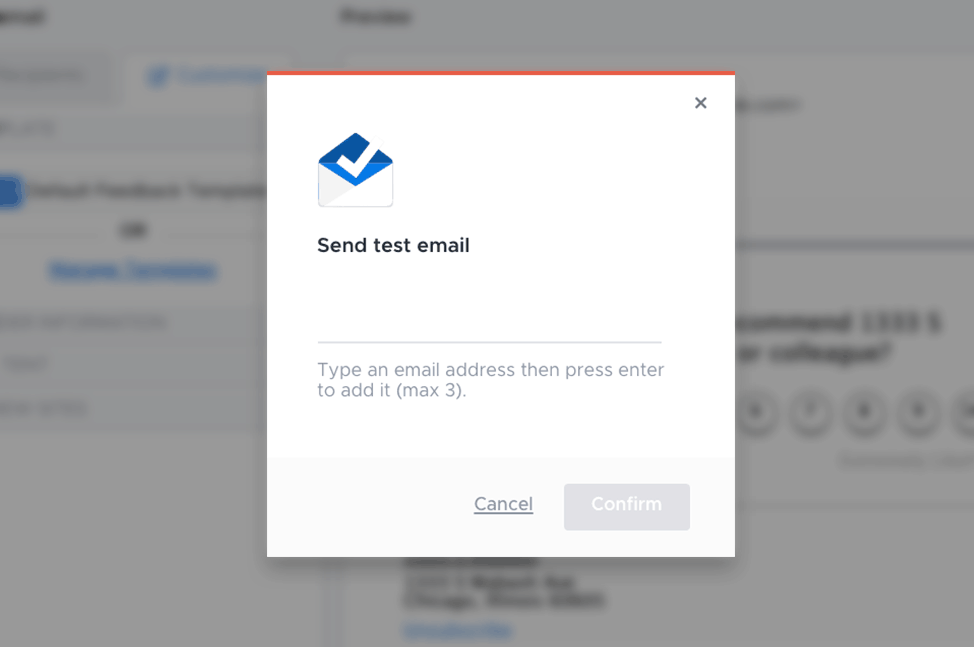 Reaping the Rewards with the Ask Tool
The new Ask tool upgrades will increase engagement, drive more reviews for improved local presence and increase customer acquisition and retention. 
Take control of your online reputation today with the Ask Tool. Get more feedback fast, stay on brand, and boost your local SEO ranking.