Download 43 free review response templates for negative and positive reviews
Get the templates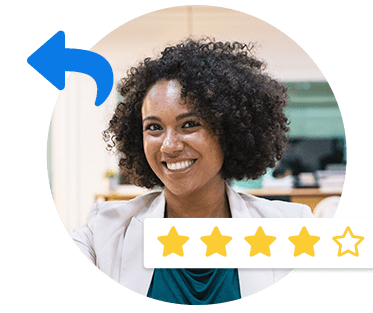 We all know that online reviews influence the way consumers think and behave. Business owners in the hotel and travel industry, in particular, have embraced this fact, and are rethinking their strategies based on the impact of their business reviews and ratings. In fact, according to TripAdvisor's TripBarometer survey, 92 percent of property owners/managers now actively monitor online review aggregators and social media sites.
But how exactly do reviews shape consumer perceptions and behavior?
(Check out: "Reviews, Check-ins, Tips, Photos: Measuring Guests' Online Interactions with Hotels")
This is a question that a newly released study by SAS and the Pennsylvania State University hopes to address. Entitled "Effects of Price and User-Generated Content on Consumers' Pre-purchase Evaluations of Variably Priced Services," the study examines how reviews, ratings, and other market factors influence consumers' buying and booking decisions.
Here are some of the findings reached by SAS and Penn State University:
Price doesn't equate to quality. If consumers are looking for a high-quality hotel, they won't be looking at prices. They'll be looking at reviews. What does this mean for your hotel? Well, if you have positive reviews and high ratings on sites like TripAdvisor, Yelp, and Google+ Local, it means you can play around with pricing on a short-term basis in order to drive more bookings – without necessarily affecting consumers' long-term perceptions of quality.
Reviews are more persuasive than ratings. When people evaluate your hotel/property, they want to find out as much information as possible. They want to feel more certain about whatever decision they make.
That's why reviews – what other people say online about your business – are considered more valuable in the travel planning process than your aggregated hotel rating, never mind that a number ("4.5 out of 5 stars") seems like the kind of info that's easier to consume. According to the study, in cases when reviews are in conflict with the ratings (bad reviews but high ratings; or good reviews but low ratings), the general sentiment of the reviews will still be more persuasive to your consumers.
If you have bad reviews and low ratings, lowering your price is not a winning strategy. The results of the SAS and Pennsylvania State University study showed that it's difficult for hotels to overcome the impact of negative reviews and low ratings. Lowering your rates won't drive additional value for the consumer. If you happen to be in this unfortunate position, our advice is to monitor and manage your hotel reviews and fix whatever the problems are, instead of worrying about how your accommodations are priced.
You can read more about the scope, methods, and results of the research study here. Meanwhile, if you're looking for a tool to help you monitor and manage hotel reviews on Yelp, TripAdvisor, Foursquare, Google+ Local, and other major review sites, check out ReviewTrackers and sign up for a free trial today.