Download 43 free review response templates for negative and positive reviews
Get the templates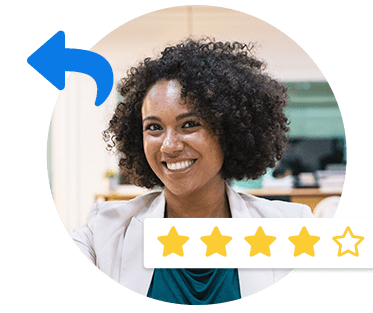 Business leaders need to have a deep sense of gratitude toward patrons who have taken the time to generate a product review. It is generally true that the majority of customer reviews focus on the extremes: highly negative or radically positive experiences make up the bulk of all online reviews.
In short, reviews are home to the opinion of promoters and detractors – those that received exactly what they expected; no more, no less rarely voice their opinion.
There is value to business in assessing "the constructive rant." In fact, negative reviews contain the very essence that will drive business to constant improvement
Business Intelligence on Steroids
Reviews deliver to organizations the questions about quality that organizations fail to ask. Process and product managers are often inclined to assume that they know what the customer wants or needs and draft strategy mainly based on those assumptions. Flawed assumptions can be catastrophic to businesses. In 2013, Michael Raynor from Deloitte spoke on the issue for The Conference Board. You can listen to his podcast here.
One of the tenets of service that has made the Ritz Carlton a major success, as far as customer service is concerned, is their willingness to cater to unspoken needs. The ability to anticipate a client's needs and delight them is priceless and a proven way to build customer loyalty. Reviews provide organizations with a window to the heart of their customers, allowing leaders to see the little things that might have missed. Smart leaders are able to redirect and reinvent their corporate DNA by embracing and celebrating both the good and the bad. Like an oracle to the future, evaluating all existing reviews, and understanding trends highlighted within, equips responsive organizations and teams to deliver anticipatory excellence in product and process, by innovating and improving only in the areas that matter most to your targeted segments.
(Check out: "Hotel Review Monitoring")
Sharing WOW Moments to Build Momentum
One of the key strategies in building a culture of service at the Ritz Carlton is based on communicating and celebrating individual customer service achievements with consistency. Each team member from the top down and bottom up is empowered to document and communicate personal and peer achievements associated with service.
These stories are, in turn, shared with other team members to give them a sense of communal pride and instill practical principles of excellence in service with local, relevant and repeatable examples. Capturing and conveying highly positive customer reviews to share with your employees adds a layer of credibility to the process of sharing WOWs. Companies implementing this practice thrive when the feedback is captured timely and shared consistently.
Second Chances for Great Impressions
The daily grind of business often results in failure to expediently identify broken processes or poor customer experiences. This is a reality of an imperfect world but should never be used as an excuse for failure to make amends.
Reviews, if well managed, give organizations a chance to reach out and make things better. Proactive customer service embraces negative feedback by reaching out, providing remedy and offering restitution. Don't let a bad review go to waste. Second chances do count.