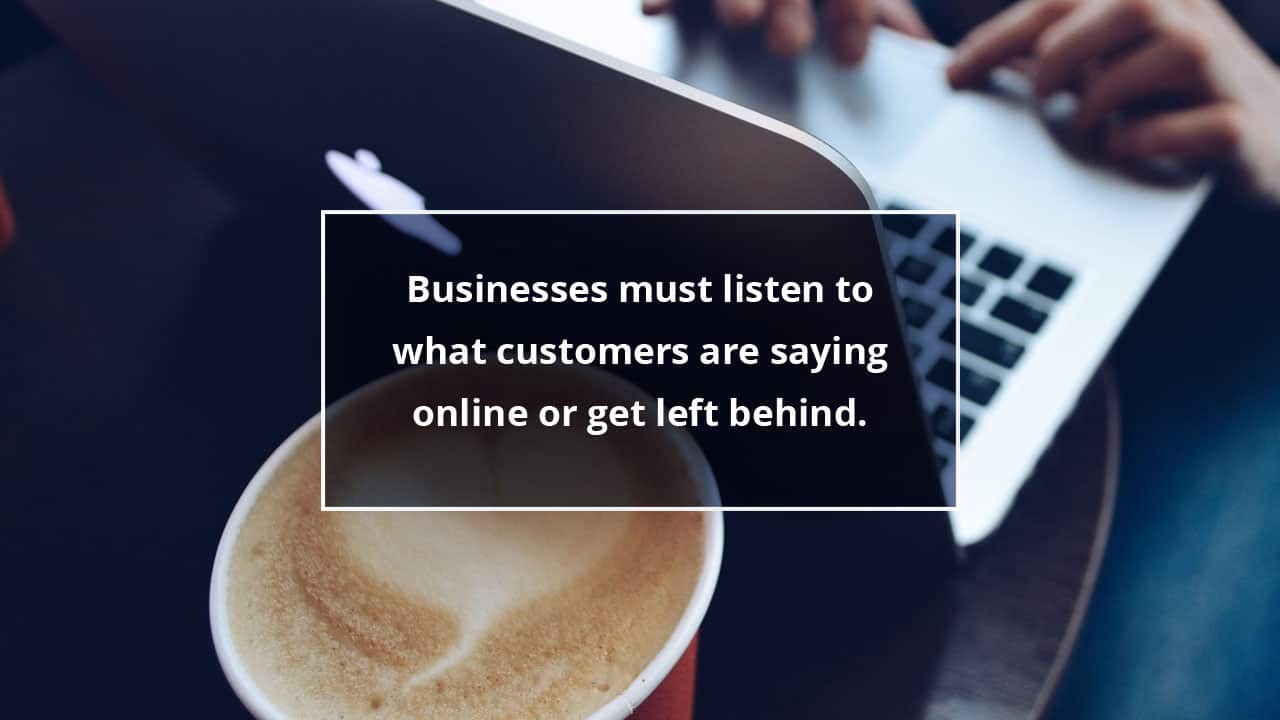 Now more than ever, online reviews are influencing purchase decisions and impacting the bottom line.
It's why an increasing number of companies are reshaping their marketing strategies to include review management tools and efforts. At a time when word of mouth is spread via online review sites like Yelp, TripAdvisor, Google, and Facebook, businesses must stay on top of what customers are saying online – or get left behind.
A new study shows how online reviews are making a big impact on local search, too.
Online reviews are a major factor in local search
In the newly released "2015 Local Search Ranking Factors" report by SEO software company Moz, online review signals – quantity, velocity, and diversity of reviews – are considered one of the top 7 factors influencing how and where a business appears in local search results. (Reviews also made the list last year.)
The report, which examines local search trends on Google – and how marketers might be able to create new opportunities based on these trends – lists down the top overall ranking factors (in order):
Top 1: On-page signals (20.3 percent)
The best place to start improving your local search performance is your own website. As Powered by Search's Matthew Hunt says in a commentary: "Always invest in your own website. Organic listings and rankings are still alive and well."
TIP: Apart from applying SEO best practices – like adding keywords in titles, implementing good site structure, publishing quality content, improving site speed – be sure to add local information to your site: in particular, your business name, address, and phone number.
Top 2: Link signals (20.0 percent)
Link signals (inbound anchor text, linking domain authority, linking domain quantity, etc.) closely trail on-page signals as the top ranking factor in local search, and continue to carry a huge amount of local relevance.
TIP: After all these years, traditional best practices in SEO – including having a sound link management strategy – still rule. There's no need to be afraid of building links and (possibly) getting penalized, as long as you do so with organic growth in mind.
Top 3: Google My Business Signals (14.7 percent)
If you've never claimed your business listing using Google My Business (GMB), the results of the Moz report should convince you to do so right now. (Here's a GMB guide.) Why? Because your local search performance depends heavily on the business information you list on Google My Business.
TIP: Always ensure that your local business data – category, business title, keywords, map location, proximity, etc. – in your GMB listing is correct, complete, and up-to-date.
Top 4: External location signals (13.6 percent)
Google local search results are also heavily influenced by external location signals – meaning, your local business data on online business directories, yellow pages, local search platforms and other similar data aggregators outside of GMB.
TIP: Plant your flag on as many local search platforms as you can – and do so with consistency. This means claiming your business listings and ensuring that things like name, phone number, and business address are the same across all the sites where you're listed.  
Top 5: Behavioral / mobile signals (9.5 percent)
Local search rankings are affected increasingly by how searchers make use of the results they're presented with (which ones they click) and what device they use (desktop or mobile). These fall under "behavioral" signals.
TIP: Regularly pay attention to your search performance data, like your click-through rates and mobile traffic. Then run tests and make adjustments based on what you find: you might benefit from, say, editing your meta descriptions, or running new check-in offers, or making your website extra mobile-friendly.
Top 6: Personalization (8.5 percent)
Local search results vary based on whether or not the searcher is logged into a Google account. Why? Because when a searcher is logged in, personalization comes into play. Says Location3 Media's Nick Neels: "Factors like a user's online search history, interaction analytics and reviews of businesses or friends in their circles, can act as a trump card, boosting particular businesses to the top of the (local) SERP."
Top 7: Review signals (8.4 percent)
The voice of the customer is louder than ever, and resonates in the local search landscape, too. The best thing about customer reviews being a factor is that you don't have to have technical skills or be an SEO expert to improve your reviews. You simply have to stay engaged. As search expert David Mihm says: "Reviews (management) is a great tactic that even non-technical SMBs can execute regularly."
TIP: Apply best practices in review management. Once you have claimed your business listings on all review sites relevant to your business, have a system in place for tracking and responding to reviews, analyzing customer feedback, and encouraging your happiest customers to give positive reviews of your business.