See customer feedback from over 100 review sites in one place
Request a demo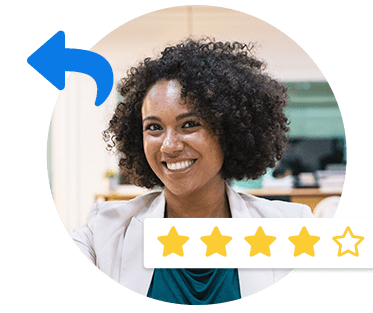 Online reviews continue to change the way people travel – as well as the way travel-related businesses market themselves.
The importance of managing and monitoring travel reviews is emphasized again in a newly released eMarketer report, "Traveler Reviews: Online Communities Reshape Marketing Strategies." The report shows how online review sites such as TripAdvisor, Booking.com, Expedia, Yelp, and Travelocity are gaining in visibility and authority – thus presenting new opportunities and challenges for businesses.
According to the report:
TripAdvisor surpassed 100 million online reviews in March 2013, which marks a 50 percent increase year over year.
Similar review sites like Trivago (34 million), Booking.com (20.8 million), HolidayCheck (10 million), Hotels.com (7 million), Agoda (4+ million), Hostelworld (3.5 million), Expedia (3+ million), Yelp (1.5+ million for hotels and travel-related businesses), and Travelocity (0.5 million) are also compiling their fair share of traveler reviews.
More than half – 51 percent, to be exact – of TripAdvisor's TripBarometer survey respondents said that they have written a review about a hotel or accommodation they have stayed at. Moreover, 41 percent have recommended the hotel or accommodation to friends and family via online channels, such as social networks, online review aggregators, and E-mail.
The explosion of reviews – and the increased reliance travelers have on them – is, in turn, influencing the way business owners in the hotel and travel industry are communicating with their audience. eMarketer cited the case of the Wyndham Hotel group, which collects verified online reviews on its website and then funnels these reviews to TripAdvisor.
"Marketing has gone through evolutions that basically have put consumers in charge, and we need to acknowledge that we're no longer 100 percent in charge of our brand message," said Flo Lugli, Wyndham's executive vice president of marketing. "If marketers crowdsource anything, they have to be willing to respond and implement the feedback in some way or form. When consumers are asked for their opinion, their expectation is that something will be done with it."
For more, read our tips on how to make TripAdvisor work for your business.
(Infographic: eMarketer)