Download 43 free review response templates for negative and positive reviews
Get the templates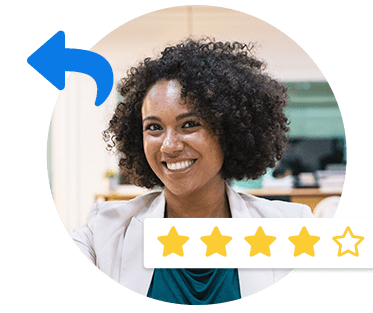 For a significant number of hotels, high season can be both a blessing and a curse. As occupancy increases, so do challenges associated with customer satisfaction.
There are several factors driving decreased satisfaction during high season, and all can be alleviated by implementing customer-centric strategies aimed at prioritizing the hotel's online and offline reputation. A high season poorly managed can decrease your online ranking, popularity score, and stars to the point of impacting lead generation during low season, where you need every possible lead to have the highest number of heads in beds.
Implementing a proactive review management strategy can greatly minimize the impact of high season operational issues, in the context of guest reviews, and help you set the stage for a successful low season.
(Check out: how more reviews for hotels translate into higher ratings)
High Season = High Rates = Increased Expectations
A common finding when analyzing hospitality and hotel reviews during periods of high volume is the direct correlation between price and perception of value. Periods of high occupancy present a unique challenge, whereby the hotelier has priced the product high at a time when the ratio of staff members to guests tends to be the lowest. That, combined with other natural challenges of high season, often results in expectations not met, which guests are quick to voice on websites such as TripAdvisor, Yelp, and proprietary review archives from travel aggregators such as Expedia and Hotels.com.
Because properties depend on busy season to improve their average revenue per available room, hotel leaders must have a way to address the potential of negative experiences pre-arrival, during the stay, and afterward, when responding to a guest review online.  With the stakes raised, having your reputation management strategy in place is essential to stay ahead.
Pre-arrival: Consider setting processes in place to educate the customer regarding the challenges of busy season. Provide alternatives for easy check-in and have your reservations department contact the customer to verify guest count and room configuration needs. Managing customer expectations at this point can save a lot of effort later on.
During the stay: Double up your escalation resources by always having two managers on duty as staffing allows. Focus on excellence in hospitality by incorporating value-added amenities that communicate your awareness of the challenges associated with busy season.
Amenities might include a welcome cocktail station to reduce the tedium of a long registration queue, or an evening housekeeping cart that visits rooms to offer extra toiletries, water, and other small comforts.
Clear communication can go a long way. Many resorts in the Disneyworld area maintain updated bulletin boards that convey specific delays in shuttle transportation or dining experiences and clearly specify the steps they are currently taking to make it easy on the guest. How you handle small and big crises will determine the tone of their review. During a hotel stay the hotelier can transform a mishap into a heroic moment worthy of a five star review.
Once The Review Has Been Published: Your Rapid Response Strategy will help you react quickly. Even the most dedicated hoteliers are bound to drop the ball during busy season. Once you are confronted with the reality of a negative review, what matters the most is your ability to convey compassion, provide remedy, correct the problem, and reassure future guests.
Take every negative review seriously and respond at a personal level. Be honest and make no excuses. When remedy or compensation is applicable, be fair and convey your actions on your response in a way that speaks to future guests. To speed up your review response, set up review alerts.
High Season = Reduced Turnover Times
Anyone who has run a hotel for any period of time knows that the limited time between a checkout and getting a room ready for a new arrival frequently results in housekeeping shortcomings. These are mainly rooted in the housekeeping staff having done things in haste and with a lack of attention to detail.
To reduce negative reviews associated with limited turnover time, consider implementing inspection programs that take the customer's perspective into account and empower housekeeping staff to fix the problem on the spot. Additionally, make sure your marketing manager is tracking housekeeping trends in real-time in order to allow your housekeeping director to correct the trend ASAP. Responses to negative reviews associated with housekeeping issues should include a highlight of your internal processes and a gentle reminder to the reviewer that you would have done whatever it took to correct the issue had they escalated on the spot.
If the issue was in fact escalated and the customer did not receive a satisfactory resolution, be quick and humble to respond, acknowledge the problem, and provide an avenue for remedy or compensation as appropriate. Having a Rapid Response Strategy is especially important when the guest could potentially still be at your facility.
High Season = Limited In-House Relocation Options
Your relocation strategy is essential to maintaining a flawless and positive online reputation during high season. Make sure you have sufficient relocation partners in the market. Your relocation partners for overbooking overflow should always be a step-up from your facility.
If that is not possible, ensure you have a compensation plan in place. Nothing is worse than having a negative review from a customer that did not even have the opportunity to stay in your facility. If you receive a negative review associated with guest relocation, ensure that your response makes it clear to future customers that overbooking was beyond your control.
Highlight your 100 percent refund or compensation policy if you were forced to downgrade. It is important that your response makes it clear that the guest is evaluating a different property. If your relocation practices are fair and your compensation policies well managed, it is entirely possible that you might end up receiving a positive review in light of the "upgraded experience". If that happens to you, accept it graciously and always respond to the reviewer.
The situations above are just some of the challenges you are likely to experience during high season. The range of complaints conveyed on review websites may run from tired and grumpy staff to noise issues coming from a neighboring room. You can't make high season perfect season but you can certainly put processes in place to make corrections on the fly and reduce the potential of a negative experience becoming a negative review.
Here's to a reputation-building and profitable high season!