Download 43 free review response templates for negative and positive reviews
Get the templates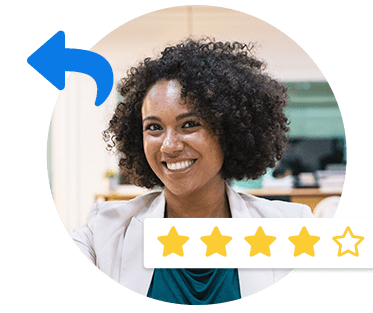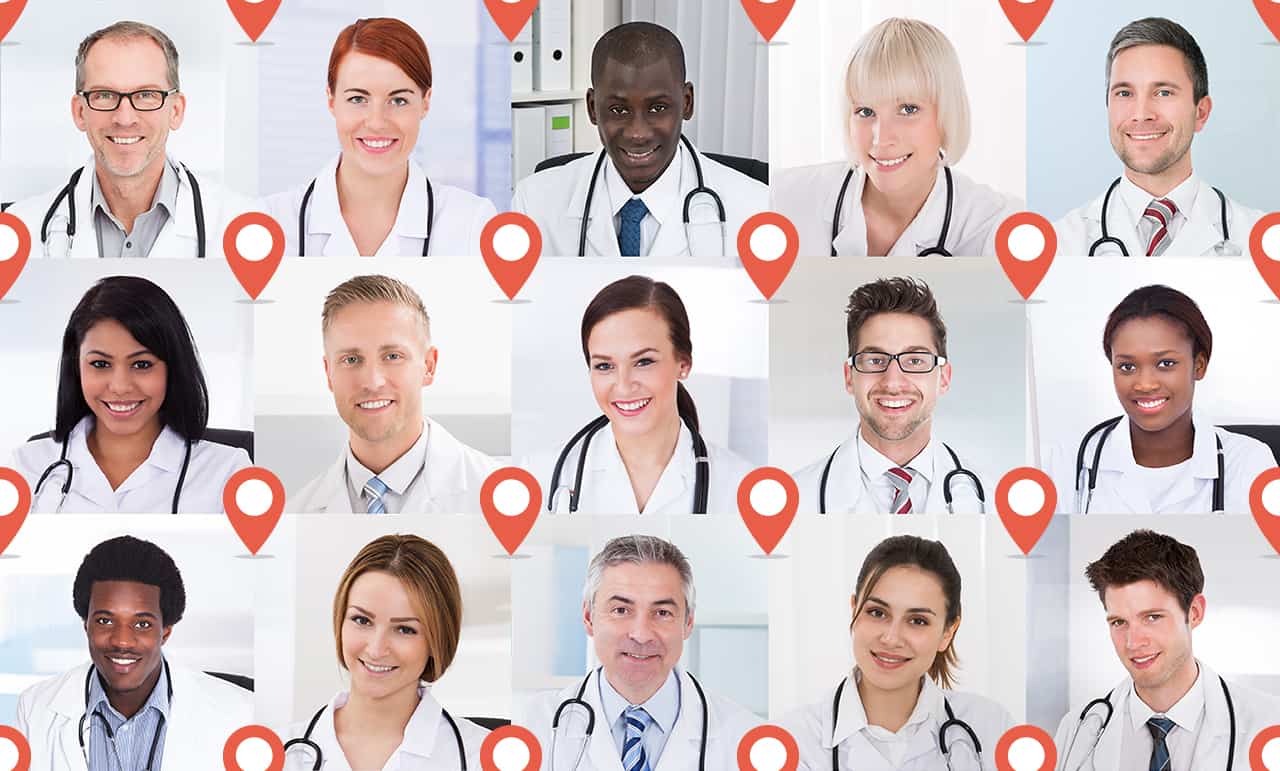 Why Local SEO for Healthcare?
Patients are turning to the Internet to know more about healthcare providers and services.
Search engines not only give people immediate feedback; it also helps them locate nearby clinics, medical facilities, doctors, and hospitals. And more than ever, healthcare consumers are reading online reviews to guide their healthcare decisions.
Let's look at some numbers:
Almost 80 percent of those online and 60 percent of all adults have used the Internet to look for information about healthcare providers.

Almost 50 percent said they would go out-of-network for a doctor with favorable online reviews. And approximately 85 percent of consumers are now at least "moderately likely" to choose a doctor over another based on high ratings and positive reviews.
The Internet's role as a resource and platform for healthcare consumers and patients makes local search engine optimization (local SEO) valuable in increasing the exposure of your practice and attracting more patients.
Healthcare Local SEO Tips
Here are 5 tried-and-tested tips in local SEO for doctors, hospitals, and healthcare providers:
Tip 1: Make your website mobile-friendly. Smartphones account for about 50 percent of search traffic by device. Search engines like Google are echoing this shift from desktop to mobile by ranking sites with mobile-optimized pages higher in the list.
Doctors and healthcare marketers should create mobile-responsive web content. Broken links, outdated pages, and loading issues may drive potential patients to check out friendlier mobile pages of other healthcare providers. This may then lead to increased bounce rates and lower rankings in local search results.
Tip 2: Plant your flags across social media and review sites. Be present and active on all relevant review sites.
It's not enough simply to have a Yelp profile, a Facebook Page, or a Google business listing. Those are obviously extremely important, but you have to establish and actively build your presence, too, on industry-specific websites and platforms where patients seek information about you.
In healthcare, these sites include Vitals, Healthgrades, and RateMDs, all of which serve as channels for patients to share their feedback and experiences. If you're just getting started, this list should help you cover your bases.
Tip 3: Strengthen local SEO for your healthcare office. Don't just claim and forget. Managing your local business listings is crucial to improving your visibility and reputation.
After getting listed, actively manage your business presence on these local directories, social media, and online review sites. Make sure your practice or clinic address, office hours, and contact details are accurate across all your listings, profiles, and pages.
Tip 4: Use schema and structured data. Schemas are a common set of data markup that helps search engine crawlers understand the context of your website better.
Currently, there's a health and medical content schema for specific medical information like symptoms, conditions, causes and therapies. Additionally, one can utilize existing schema that mark up specific content on your website, including hospital or practice information, review data, contact details, and location.
While leveraging simple data markup may not take your site to the top of search rankings overnight, it does greatly improve your chances of being included in top local search results.
Tip 5: Create rich content for on-site SEO. Today's medical information include highly-engaging and interactive content that feature an array of media: images, videos, GIFs, podcasts, and infographics.
Videos, in particular, are likely to appear on some valuable first page real estate. Healthcare marketers and doctors should consider adding video of their clinic services and treatment procedures to their websites, or infographics on common medical conditions or patient guidelines.
Shareable interactive content not only increases patient's website retention rate but also extends your reach beyond local impressions.
Final Thoughts
With the vast amount of health and medical information available online, it's imperative for healthcare providers and marketers to leverage SEO tools and new media to improve their web presence and connect with more patients.
Creating well-written and interactive content, managing patient reviews and local listings, and developing mobile-responsive websites are just some of the fundamentals to improving the health of your practice.