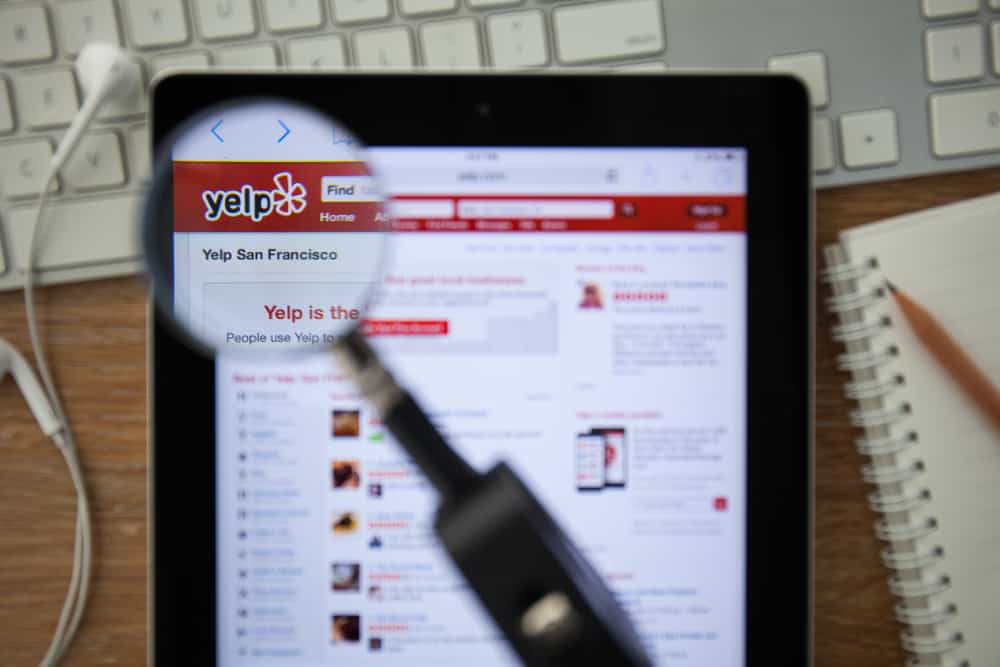 As you probably have heard, Joan Rivers went into cardiac arrest during a routine throat procedure at a New York clinic called Yorkville Endoscopy. The NYPD investigation is still ongoing, but fans of the late actress/ comedian/ writer/ TV host are so upset about her death that they have taken to posting negative reviews of the clinic on Yelp – for the simple reason that she happened to stop breathing there.
"Rest in Peace Miss Rivers, I surely won't see myself here anytime soon…I mean ever," wrote Yelper Nathan S. of Massachusetts in a one-star review that has since been deleted by Yelp. "Is there a discount if you die during a visit?"
Another since-deleted review, this time by a Florida-based user named Holly G., read, "They killed Joan Rivers. This did not have to happen. They were negligent."
"I am glad that Yorkville Endoscopy is being investigated and they will find out that someone screwed up big time," read yet another biased review, written by Sandra N., who's actually based in California. "I believe that anyone else going to this center needs now to get whatever procedure done in a proper hospital. Thanks a lot Yorkville for killing a woman who the day before was just fine and healthy. Shame on you."
(Check out: "What's Up, Doc? Doctor Reviews Show that Patients Care More About Service than Medical Expertise")
It's really kind of sad to see that users upset over Rivers' death are posting inauthentic reviews on social media – especially at a time when many are already questioning the legitimacy and authenticity of online reviews. In a not totally unrelated story, the medical director at Yorkville Endoscopy no longer serves as the head of clinic.
Thankfully, Yelp has been very active in deleting negative reviews that were obviously written by people who had never been to Yorkville Endoscopy.
Others have come to the defense of the New York medical facility. Wrote Yelper Josh B. of Manhattan: "It is an absolute shame and disgusting that people turn to Yelp, of all places, to attempt to destroy the unbelievable reputation Yorkville Endoscopy has."
"I love how most of the negative reviews are coming from people in Florida, Massachusetts, California, and more," added Frank M., also from Manhattan. "Do you frequently travel over 800 miles, in some cases, to get a colonoscopy? This place is incredible; these doctors know what they are doing and how to do it. It was in light of Ms. Rivers' death and all the media that I felt compelled to write on Yelp to make sure that those who truly are looking for advice on here know the truth."
This case demonstrates the freedom and power that today's consumers have to post online reviews: the kind that may potentially damage a business' reputation, regardless of whether it's true or fake, fair or unfair.
If you yourself are managing a hospital or healthcare facility, or (more generally) a local business owner whose venue is listed in any of today's major review sites, it's more critical than ever to track what people are saying online about your business, and to manage and respond to your online reviews. Think of it as a prophylactic.
Looking for a solution to help you track business reviews, centralize ratings and review data, and measure patient satisfaction? Check out ReviewTrackers, an online reputation management platform designed for physicians, dentists, and other professionals and organizations in the healthcare and medical sector. Request a free demo today to find out why our clients love us!