Business owner? You probably already know how important it is to listen to what people are saying about you. (We've certainly been preaching it.) If you're not yet using ReviewTrackers to monitor online reviews of your business – well, we highly recommend that you do so.
Of course, we're aware that you've also got to track other meaningful patterns and data, like social mentions (on Twitter, Facebook, and other similar social networking sites) and backlinks. That's why we came up with a list of free online tools for checking exactly these sorts of information. Hopefully, even those who aren't the most Web-savvy business owners will be able to use these tools easily.
Did we miss out something? Got your own favorite tool? Feel free to add to the list by leaving us a comment below.
ONLINE TOOLS FOR CHECKING BACKLINKS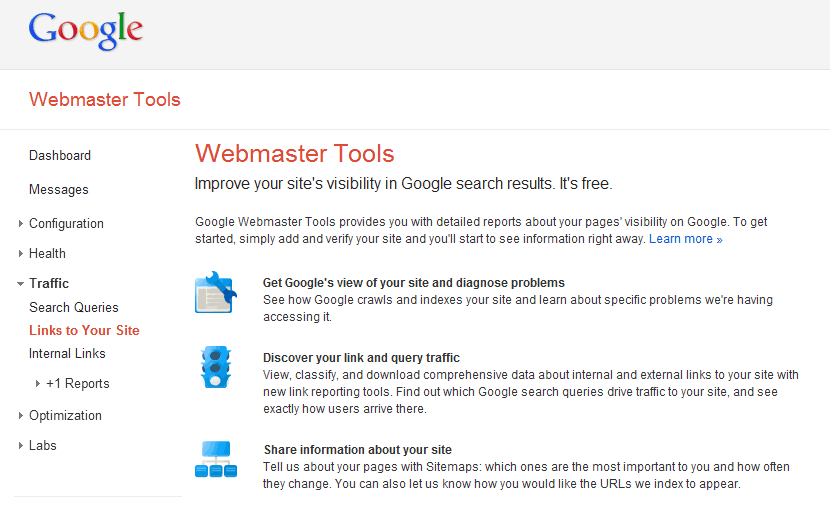 It's nice to know that the search engine giant has developed a bunch of free tools for checking comprehensive data about your site. You do have to sign up for a Google Webmaster account, though. Once you're signed in, just click your website or blog link, look for the "Traffic" tab in the left sidebar, and click "Links to Your Site". A set of data will appear, showing your total links, the domains that link to you the most, your most linked content, and the keywords that are linked with your data.
Looking for an alternative to a Google product? Try a direct competitor. What you get from Bing's Webmaster Tools is similar to the kind of info Google provides. This includes crawl activity, index coverage, traffic stats, keyword data, and, of course, backlink and anchor text information.
One of the most trusted SEO authorities today is SEOmoz, which has its own "search engine for links" called Open Site Explorer. Among the link metrics that you'll get from this free online tool are: page authority, domain authority, total number of links, Facebook shares, Facebook likes, tweets, and Google+1s. (The social media data are for PRO users only, though.) The titles and URLs of linking pages as well as link anchor text are also included.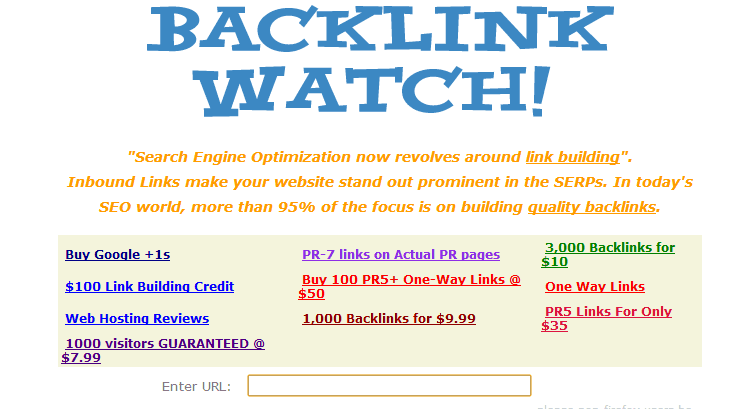 The free online tool does exactly what it says – but if you easily get annoyed with online pop-up ads, you'll have your patience running short here. Nonetheless, Backlink Watch offers all the essential backlink info like backlink URL, anchor text, PageRank of backlink-giving site, and total number of backlinks.
ONLINE TOOLS FOR CHECKING SOCIAL MENTIONS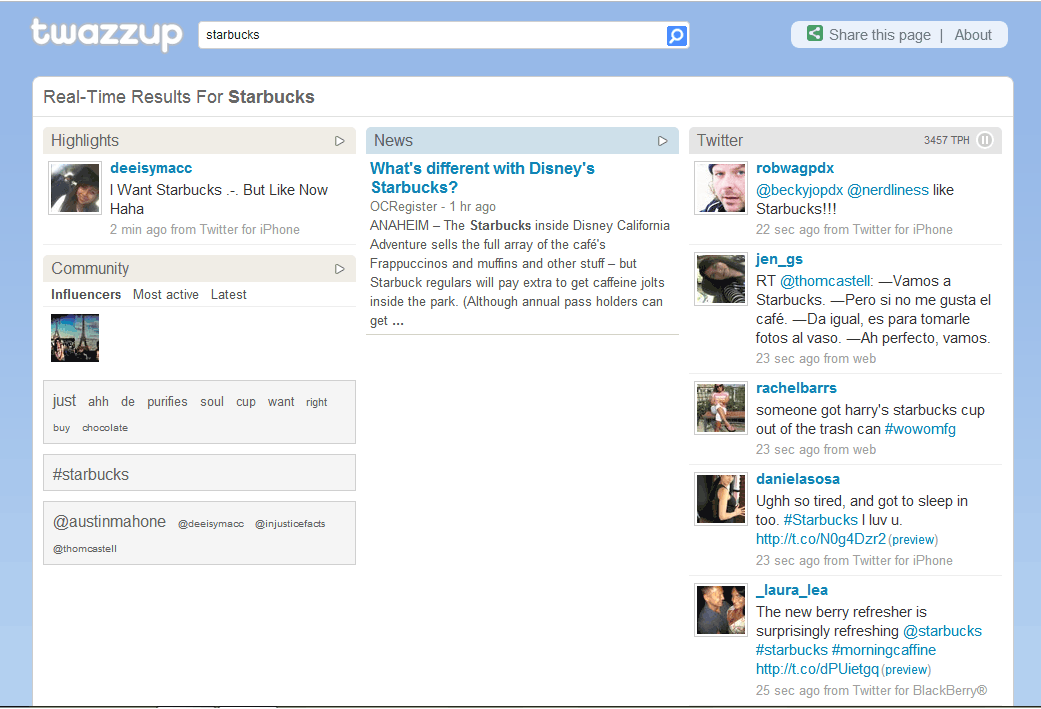 Just launched a new product? Had an exclusive booking for a big group in your establishment? Check out Twazzup, a real-time search engine that brings you trending topics, mentions, and news as they happen. One of the coolest features is Realtime Insights, which allows you to discover who is talking about you online and what they have to say. Just enter your keyword (brand or business name) and you're ready to go.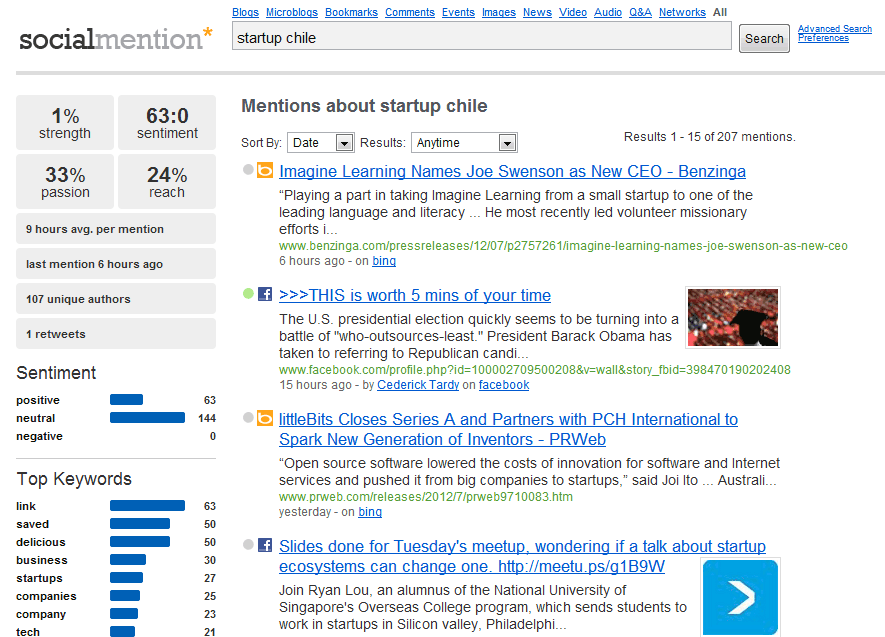 One of the most popular social media analysis tools today, Social Mention aggregates user-generated content from across the universe into a single stream of information. Social Mention monitors 100+ social media sites, including Twitter, Facebook, FriendFeed, YouTube, Digg, etc. It even includes cool stats like sentiment (are users saying something positive or negative about you?), passion, reach, hashtags, and source information. You also have the ability to sort the data by date.
This is a great social media tool for finding out who among your Facebook friends have shared, recommended, and liked your website. Just enter a domain that you'd like checked, and – voila! – the results appear in a box. Internet Marketing Ninjas Social Activity Tool also shows what your most popular pages and posts are, how many Facebook users have recommended your site, and what the recent activities involving your website domain are on Facebook.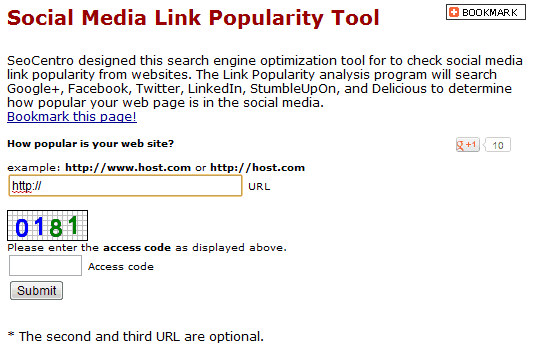 This free online tool goes back to the basics and gives you an overview of your search and social data, including shares and mentions on Facebook, Twitter, Google+, LinkedIn, StumbleUpon, and Delicious. All you have to do is type in the URL of the page or post that you want to track.