Brand success online is a combination of local listings and reputation management optimization, but you can't have one without the other. Maintaining both elements in your online brand can lead to not just better customer acquisition, but also better customer retention strategies over time. To show why they work so well together, we'll show you the individual power of local listings and reputation management.
Why are Local Listings Important?
Remember that saying: "Location, location, location?" It's taken on a new meaning in the digital world, specifically in the context of local search. Search engines now provide users with nearby results that match their queries whether it be "pizza," "cocktails," or "sneakers."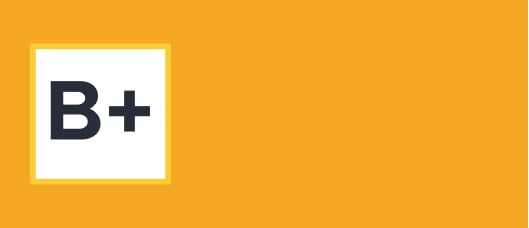 Find out your brand's online reputation score
Take the guesswork out of your strategy. Instantly generate your brand's online Reputation Scorecard, complete with review highlights, ratings, keyword trends and more.
Getting in front of consumers in this manner of local SEO (search engine optimization) involves multiple factors, plenty of which are under your brand's control. One of the most notable cogs in brand exposure is the accuracy of your local listings on your Google My Business (GMB) profile. This can include the brand name, address, and contact information and extend to even more specific information such as open hours, product images, and even a general idea of what a location might have in stock.
Having these elements correct and updated on your listing can go a long way in improving your customer acquisition efforts. Consumers are conducting their research about your brand and the competition before they even leave their homes. Taking the time to optimize your local listings and improve local business SEO with pertinent information helps consumers make an informed decision and helps you establish trust with a customer before they even go through your doors.
Why is Reputation Management Important?
Your reputation management strategy is another facet of brand success. If your local listings are all about appearing online, then reputation management is about how your brand's online appearance is perceived by consumers.
The main drivers for reputation management are your online reviews. In fact, customer review data shows that over 92% of consumers use reviews to guide their purchase decisions. Furthermore, 63% of consumers will check Google reviews before they visit a business. These are the pieces of social proof that consumers want to see before they decide to engage with you.
To improve or maintain your current online brand reputation you will need to have a strategy where you are asking for reviews on a regular basis. Ensuring a steady flow of reviews shows prospective customers that people recently visited you and are writing about their experience. But gaining more reviews isn't enough; you'll also need to learn how to respond to negative reviews as well as positive feedback. Brand engagement on reviews shows people that you're willing to not only accept praise but take criticisms and complaints seriously as well.
With reputation management software you can take the process one step further with customer experience analysis tools. New technology like natural language processing can even look at a large batch of reviews and find trending keywords that can help any brand make changes to the customer experience. In turn, those modifications will satisfy customers and prompt them to leave rave reviews.
What is the Relationship between Local Listings and Reputation Management?
To put it simply: they are two sides of the same coin. If your brand wants to succeed on a digital level it needs to incorporate a strong reputation management strategy along with a goal to continuously optimize local listings.
An updated listing showing recent, positive reviews leads to better customer acquisition. From there, meet expectations by delivering on the stellar customer experience depicted by previous customers in online reviews to convince newcomers to not just leave a review but to return and increase your customer acquisition numbers. In time, you can use a local search rank checker to see how your local listings and reputation management plans come together and affect your digital exposure. The combination of both elements can mean better brand success and revenue in the long run.
It's impossible to have local listings without reputation management and vice versa. Both need to work in tandem with each other to ensure success by any measurable metric. The initial investment into a reputation management and local listings solution might seem costly at first, but the return on investment in the coming months and years is more than enough to offset the costs.