See customer feedback from over 100 review sites in one place
Request a demo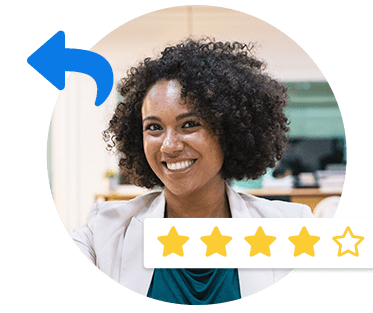 Yelp's "Message the Business" Feature
Yelp is one of today's most popular online review sites, with the unique power to influence purchase decisions and consumer behavior. As of its latest count, the site has collected over 171 million reviews of almost every type of local business, making it a great source of information for consumers looking for a place to eat, stay in, check out, and discover.
A few years ago, Yelp enabled users to send messages directly to businesses.
With the "Message the Business" or "Request a Quote" feature, Yelp users can message businesses directly with questions about the business or their services, such as those involving pricing, availability, offerings, or anything else Yelpers may need to ask.
How to Send or Respond to Messages on Yelp for Business
If you've claimed your business page, you may be receiving notifications that Yelpers have sent you a message using the Message the Business feature (or for certain categories, it will appear as "Request a Quote"), which allows potential customers to start a conversation with you.
How to Enable or Disable Messages from Yelpers
If you go 7 days without replying to a new message and you have not responded to any message in the past 30 days, the feature will automatically be disabled and Yelpers will not be able to proactively message your business.
To re-enable Yelp messages with users, you must reply to a message or quote request (or mark as replied if you've already done so via phone/email/other).
If there are messages in your inbox
Go to your Inbox and click the Gear icon in the upper left corner

Select Enabled (or Disabled) from the dropdown menu

Click Save
If there are no messages in your inbox
Go to your Inbox and click the link that says "Click here to enable messaging"

Select Enabled (or Disabled) from the dropdown menu

Click Save
How to Respond to Messages on Yelp as a Business
Depending on the category of your business and whether or not you have the feature enabled, users will see either a "Request a Quote" or "Message the Business" link below your contact info.
As a business owner, you get notified of messages from Yelpers via email or your Yelp for Business dashboard. You can log into your dashboard to reply, but you can also respond directly to the email message without having to log into your Yelp business account.
Just to make sure that Yelpers have the right expectations, your average response time will be displayed whenever they send you a message.
From the Yelp for Business Owners website
Go to the Inbox section of Yelp for Business Owners

Click the message you'd like to respond to

Draft your response, and click Send to message the user

Click the camera button in the bottom right to upload up to five photos to attach to your response.
From the Yelp for Business Owners app
Tap Inbox in the bottom navigation bar

Tap the message you'd like to respond to

Tap the bar at the bottom of the screen that says "Write a response…"

Enter your message and tap Send​
From your email address
When you receive an email notification that a Yelper has messaged you for the first time, you can simply reply from your email service (but your email address is not shared with the Yelper, and your message will appear on the Yelp website as if it had been written there).
You can only reply via email to the initial message from a Yelper. You'll get an email if they reply to your response, but to continue the conversation you'll need to go to your inbox on Yelp for Business Owners or use the Yelp for Business Owners app.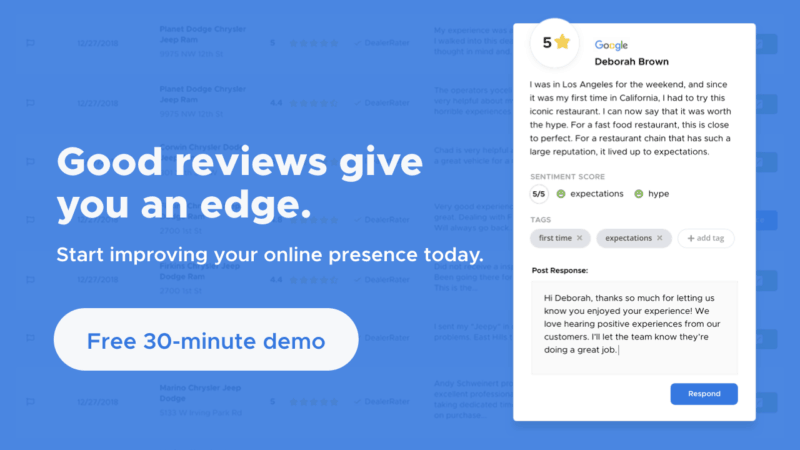 Yelp's "Message the Business" Feature: A Conversation Starter
Yelp's messaging feature is a conversation starter, providing a way for businesses to interact and engage with existing and potential customers.
The ability to message Yelpers is also a great reputation management tool. After all, consumers value responsiveness, and if your business can communicate actively, promptly, and efficiently with Yelp users (either by responding to reviews or to direct messages), you'll be able to boost your image on Yelp and show the community that your business listens to customers.