Hotel review management should be one of the biggest investment priorities for hotels and hospitality brands today. 
By managing online reviews and customer feedback, hotels can protect their brand reputation, gather actionable insights about the guest experience, and accelerate operational improvements in their properties.  
Just how influential are hotel reviews to today's guests and travelers? Check out some of these stats: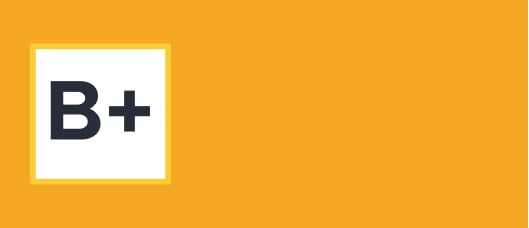 Find out your brand's online reputation score
Take the guesswork out of your strategy. Instantly generate your brand's online Reputation Scorecard, complete with review highlights, ratings, keyword trends and more.
Hotel Review Management: 4 Best Practices
Hotel review management can involve a lot of work, particularly for hotels that handle multiple properties and locations. This is why it's crucial to apply best practices so that your team stays organized, efficient, and responsive.
Whether you're just getting started with managing hotel reviews or looking to add tactics to your playbook, here are hotel review management best practices you can follow. 
Respond to Reviews
One of the most fundamental and effective ways to manage reviews is by responding to them. According to research by Cornell, responding to reviews leads to improved sales and revenue, and appears positively related to the consumer's view of the hotel.
By taking the time to listen to, acknowledge, and respond to guest and customer feedback — particularly those posted on business review sites like Tripadvisor, Google, Yelp, and Facebook, among others — organizations can strengthen their brand reputation, improve social media performance, and boost financial outcomes.
To meet guest expectations and deliver better experiences, teams should monitor all the important hotel review sites, learn how to respond to negative reviews, and follow positive review response examples. 
Read more: Hospitality Technology Tools for Digital-First Hotels and Providers
Encourage Guest Reviews and Feedback
Another great online review management strategy for hotels is encouraging reviews and feedback. Letting guests know that your hotel welcomes their feedback can give you an edge over the competition. 
According to the Cornell study, "Encouraging reviews via post-stay surveys not only increases the number of reviews posted on sites like Tripadvisor; it also boosts the hotel's actual review scores. Along with an increase in review volume and review scores, hotels also experience an increase in their ranking and, more importantly, moderate improvements in occupancy and revenue."
Asking for reviews is a must-have skill for hotel and hospitality managers. Reviews are also one of the biggest factors influencing a company's local SEO performance, and can help improve the search visibility of your hotel brand.
Amplify Your Best Reviews by Sharing Them on Social Media
If your hotel properties consistently receive 5-star ratings and reviews on online review sites, don't hesitate to show them off. Share guest testimonials and your best reviews on your Facebook, Twitter, and Instagram profiles, or even on your company blog.
Smart hotel review management leverages the word-of-mouth marketing potential of what your happy guests say online. This can be far more powerful than traditional sales messages and promotional brand content.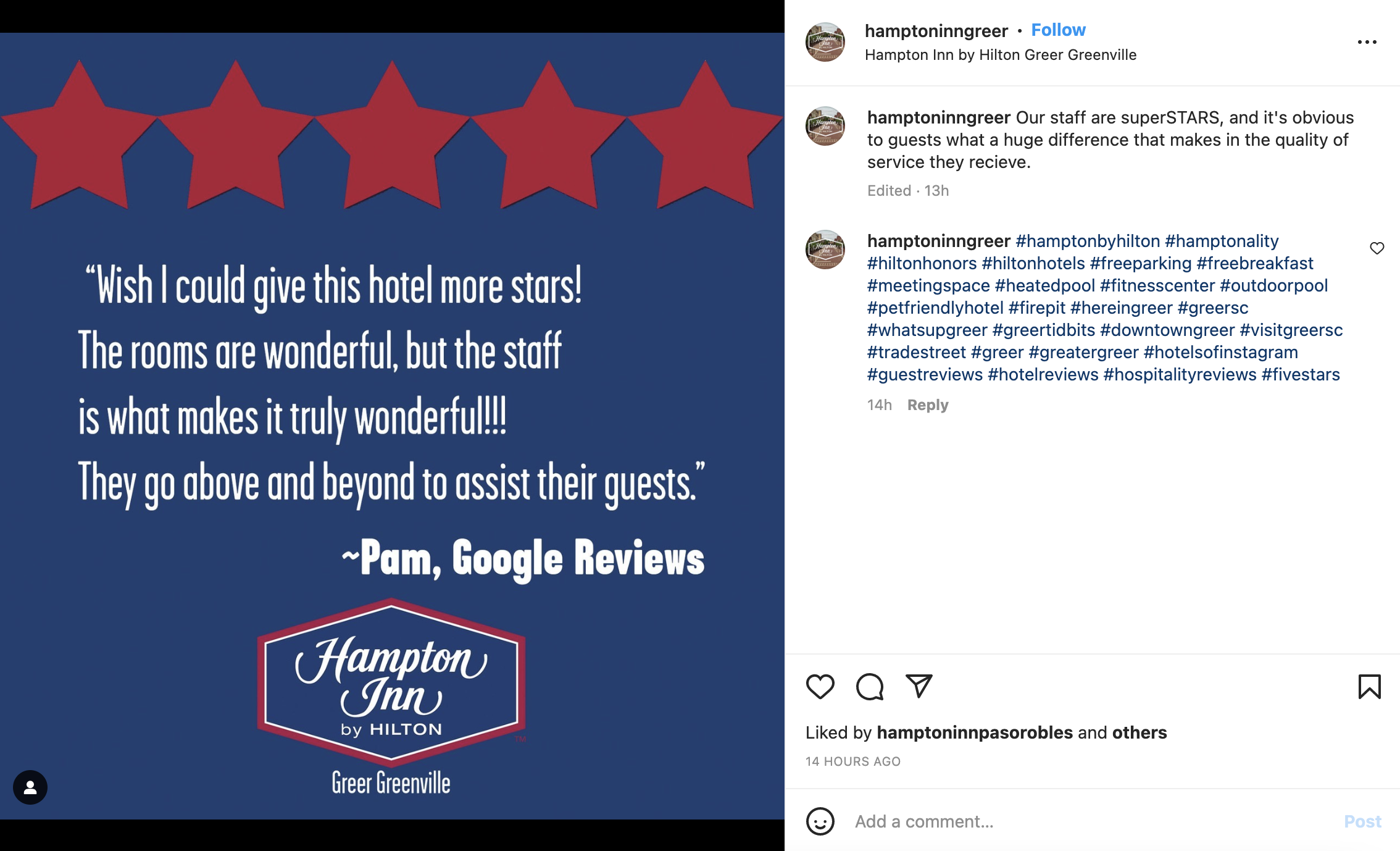 Use Hotel Review Management Tools to Drive Efficiency
In today's increasingly data-driven hotel marketing landscape, analytical tools and methodologies like natural language processing and customer experience analytics help companies get more out of information shared directly by guests.
Simply put: using analysis-focused hotel review management tools can help your organization understand — in seconds and at scale — what your guests really mean whenever they share their thoughts in their own words.
It helps you discover, for example, specific hotel amenities or features or operational aspects your guests love, like, dislike, or hate. 
By having the ability to analyze guest feedback, you can gain deeper insight into the guest experience and foster improvements in areas where they will have the most impact.  
Final Thoughts
Across all segments of the hotel and hospitality industry, reviews have become one of the most powerful drivers of revenue and growth.
Whether you're managing a boutique resort with a dozen rooms or an international destination brand with tens or hundreds of hotel properties around the world, effective hotel review management can give you a competitive edge, ensuring that your brand reputation is driving guests to your property — instead of away from it.