Hospitality technology is bound to play a significant role in shaping the future of the industry. 
With the current landscape presenting new challenges and opportunities, providers must quickly adapt to the times and embrace technological transformation in order to inspire guest loyalty, increase revenue, and drive growth. 
Given the emergence of new hospitality technology companies, along with evolving guest expectations and preferences, providers must remain agile and invest in digital services to offer improved guest experiences and position themselves for success. 
Hospitality Technology Trends and Tools in 2020 
To help operators and independent owners kickstart their digital transformation, we compiled a list of hospitality trends and tools that apply to various facets of operations. 
Operations, Marketing, and Sales
To bring guests through the door and consistently deliver excellent experiences, providers must be able to foster efficiencies and improvements in their operations, marketing, and sales. The opportunities presented by hospitality technology today can help providers achieve a more complete picture of the customer than ever. 
Oaky offers a smart upselling engine that automates hyper-personalized upselling for hotels and hospitality providers. This allows you to put guests in control of designing their stay with upgrades, special deals, and ancillary services. 
Oaky also offers an online reporting dashboard where you can track conversions and revenue. Set up is easy: simply choose from Oaky's best-selling upsell offers and add personalized guest-facing deals in a few clicks.
You can try Oaky for free for 60 days as long as you sign up before December 31, 2020.
Quore provides a variety of solutions for streamlining hotel operations. One of the most useful hospitality technology tools they offer is Cleanings Plus, which uses real-time, cloud-based technology to automatically signal when rooms are ready to be cleaned.
The app offers a centralized view of everything housekeepers should know about, from room notices to cleaning projects to work orders. With the aim of reducing delays, Cleanings Plus notifies staff and tracks cleaning performance in detail. 
Note: Cleanings Plus is a premium app that can be added to your Quore base package.
Hospitality providers have quickly embraced augmented reality (AR) and virtual reality (VR) technologies as a way to attract more guests and secure direct bookings.
According to

research

, properties with a virtual tour included are clicked, on average, 10 times more than those without one.
By tapping into Google's hospitality technology for creating virtual tours, providers can give potential guests a 360-degree walkthrough of their venues, room options, and facilities. Once the tour is created, you can easily share it with a link, embed it on your website, or post it on social media.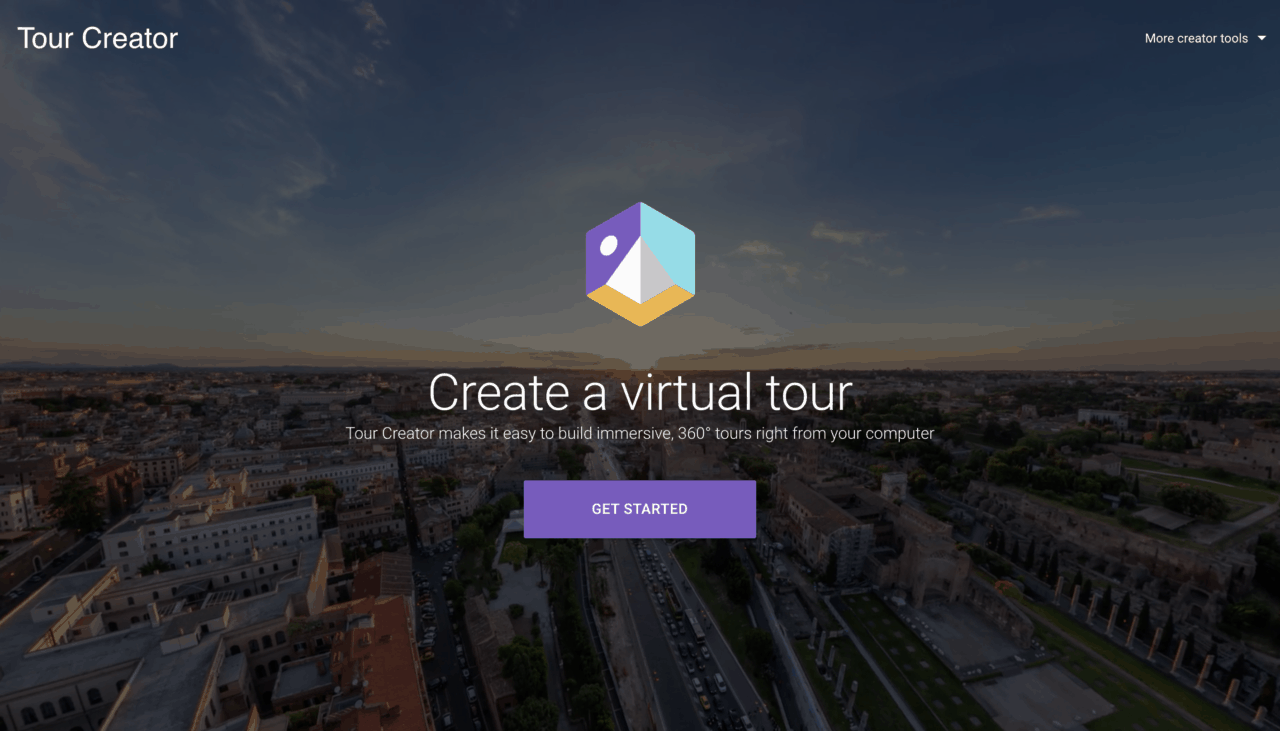 Hotel Effectiveness is a smart labor management tool that is designed to accelerate your hotel's profit recovery. It is powered by hospitality technology that matches employee schedules with guest demand, as well as provides real-time visibility into your labor efficiency compared to the industry and top competitors. 
Hotel Effectiveness's offering is divided into four main products: 
PerfectLabor (for managing labor costs, preventing overstaffing, reducing overtime and overuse of contract labor, and tracking performance)

PerfectWage (for developing a strategy on wages and compensation strategy)

PerfectTime (for simplifying time-tracking and payroll)

PerfectEngage (for improving communications between individuals and groups of employees)
Beekeeper isn't exclusively for hospitality providers, but it functions similarly to Hotel Effectiveness in that the platform creates opportunities for organizations to make operations more simple and efficient. 
Beekeeper specializes in bridging communications gaps and boosting frontline productivity with the use of a secure internal communications tool. This can be customized and used to schedule automated messages, establish communication streams, distribute employee surveys, and keep teams engaged.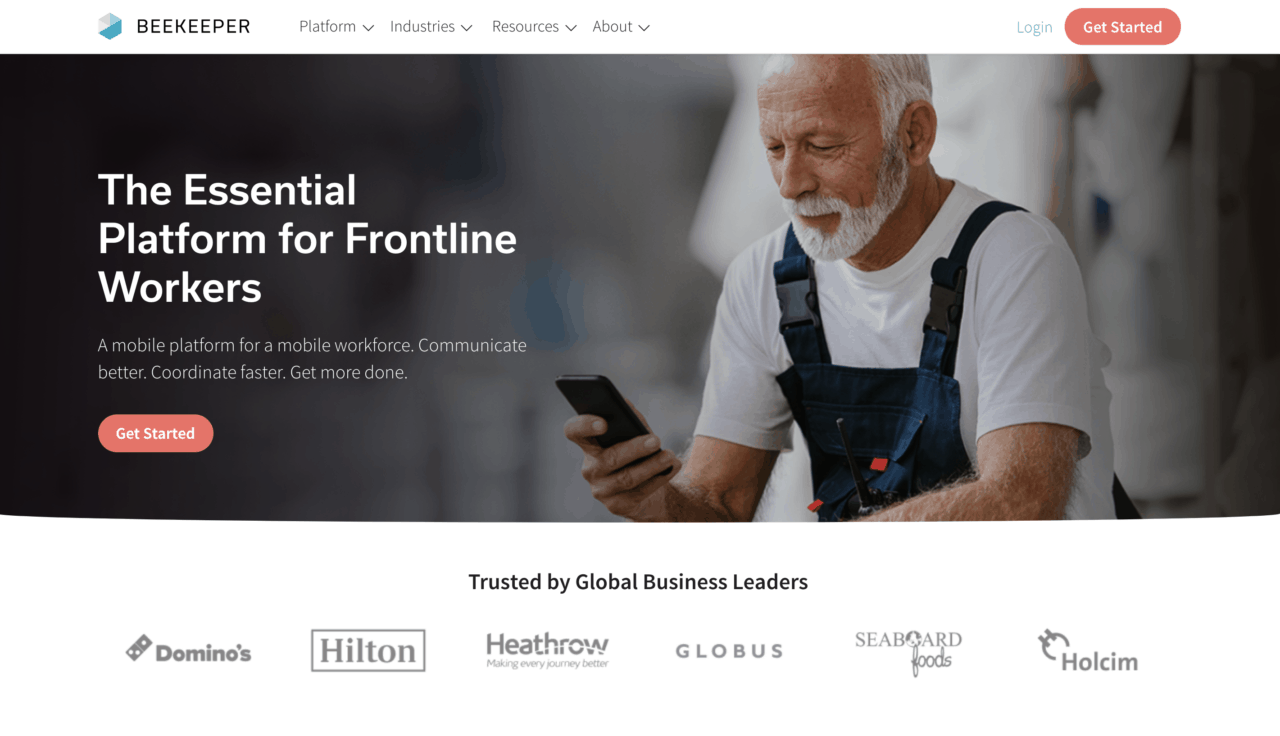 Flyght offers a robust point-of-sale (POS) solution for restaurants, retailers, hotels and self-storage companies. It fully integrates with property management systems across multiple locations. 
Flyght can also be used to unify other hospitality systems you have already implemented, including room phones, reservations,  payments, network, surveillance, and security. Flyght systems use automation, artificial intelligence, and machine learning to respond to individual business needs and deliver actionable insights to hospitality groups.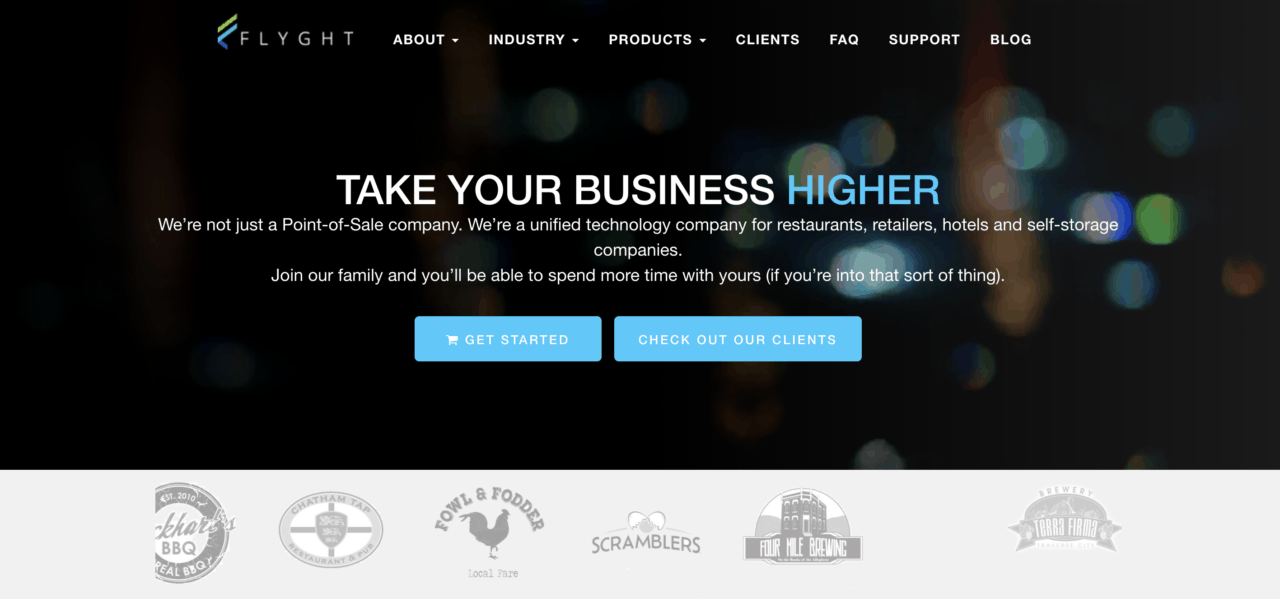 Social Media, Online Reviews, and Reputation Management
Online reviews are shaking up the hospitality industry. In a world where consumers are exposed to a seemingly unlimited number of hospitality solutions, what others say about a property or operator or how they rate their experience on websites like TripAdvisor and Google can spell the difference between a brand and its competition.
According to

customer reviews

research, reviews can help improve booking conversions, which can go up by as much as 17% when reviews and ratings are displayed in search results.
Here are a couple of tools to help you navigate the world of social media and online reviews. 
ReviewTrackers is an online review management and customer feedback software platform trusted by thousands of hospitality providers.
The platform consolidates all your online reviews (from sites like Tripadvisor, Google, Facebook, and Booking.com) in one dashboard. The software platform also includes a powerful customer experience analytics and reporting engine that allows you to drill down data and accurately measure the performance of individual properties and locations.
ReviewTrackers also has a feedback and review request tool, complete with customizable customer feedback survey creation and distribution, to help providers build online brand visibility through reviews.  
MediaConnect360 by Milestone Internet is a streamlined social media management tool designed specifically for hospitality providers.
It works by identifying local events and activities that might interest and engage guests, suggesting marketing ideas that complement a hotel's own activity, and organizing content through an integrated dashboard. Like other social media reputation management tools, MediaConnect360 also comes with analytics and scheduling tools.
Event Planning
Hospitality technology should reduce the complexity around event planning and meeting distribution. From driving bookings and providing tech-driven collaboration opportunities, the hospitality tech startups listed below have your bases covered. 
Vexpo is an interactive vendor marketplace that curates a network of wedding vendors and connects them to couples planning to get married. 
Signing up gives vendors access to a dashboard where they can fill out their profiles and grow their online visibility. Once approved, they can begin taking availability requests, chat with couples, schedule video consultations, post promotional offers, and gather online reviews and valuable customer feedback.
Vendors getting listed on Vexpo can choose from three monthly subscription plans, starting at $29. There is also a pay-per-booking option for package vendors (DJs, photographers, stylists, etc.) who want to accept new bookings through Vexpo without paying the platform any upfront fees.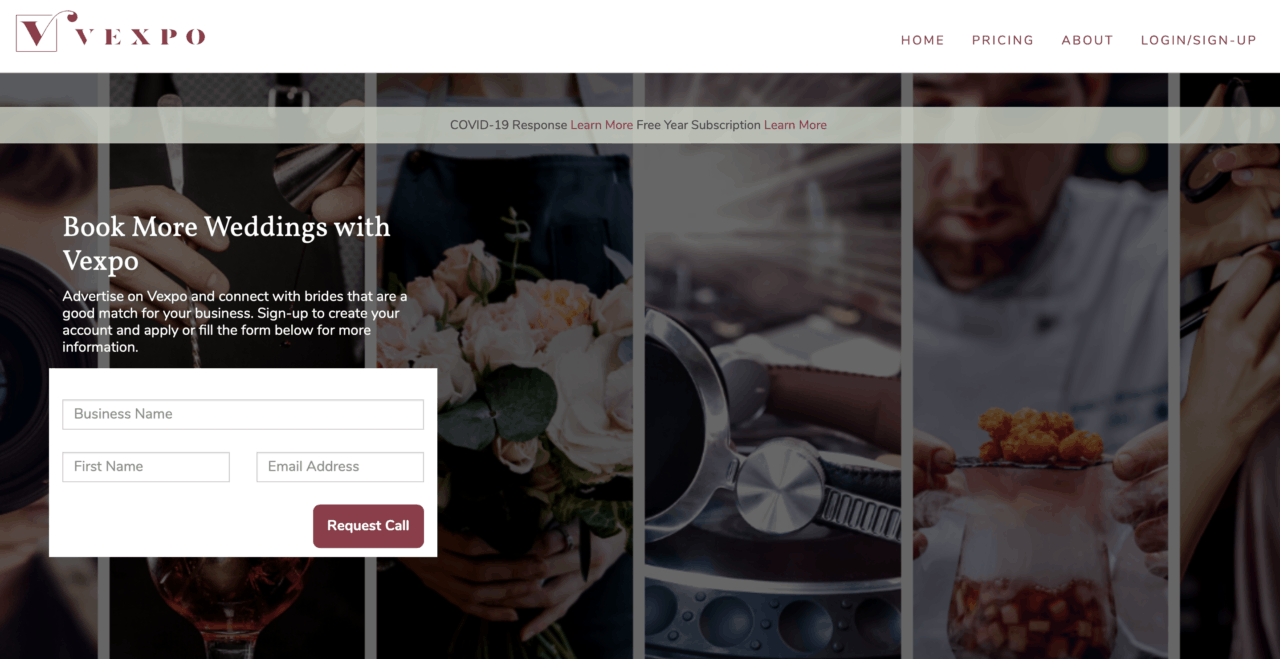 Social Tables offers management solutions for creating successful (and stress-free) events. 
The company has a collaborative event software platform that streamlines event setups, provides event diagramming and interactive floor plans, and introduces hospitality properties and event spaces to a network of planners.
Guest Relationship Management
As hotels and hospitality providers face difficult decisions about how to transform their business models, consumers are looking for ways to support their favorite businesses in these unprecedented times. Keeping in touch and engaging with guests is therefore more important than ever. 
We rounded up a list of hospitality technology tools to help you communicate operational changes, answer customer questions, encourage support, announce new promotions, or simply say hello to your community of fans and followers.
Whistle is a hotel messaging platform that helps keep your guests engaged from booking through departure. Think of it as a digital front desk, reducing staff workload while elevating the guest experience. 
Whistle offers a dashboard for multi-channel guest messaging, plus internal communications tools that employees can use to chat, translate, schedule guest services, and automate communication. The company also has integrations and partnerships with platforms like Messenger, WhatsApp, Viber, and WeChat to ensure that guests can use their preferred apps to communicate with providers.
LoungeUp is a hospitality technology tool that helps accommodation providers increase revenue and guest satisfaction through better guest relationship management.
It offers a unified platform that collects, structures, and enriches guest data so that you can manage communications with guests on any channel, build a seamless experience, and drive engagement. LoungeUp also provides a solution for communicating with your guests on their favorite channels, from pre-stay (booking confirmation and pre-check in) to post-stay (thank-you notes and discount on next stay). 
To help providers manage the current health situation, LoungeUp also has a digital solution to dematerialize all points of contact between guests and hospitality providers, limiting contact with the staff as much as possible without losing the ability to personalize guest experiences.
HelloShift is an integrated messaging platform designed to improve operational efficiency, increase guest satisfaction, and drive direct bookings. 
The hospitality technology solution enables guests to text your hotel using a fast, easy, and familiar messaging platform. It also allows your team to respond to inquiries with a website chat feature. Finally, HelloShift offers integration with your property management solution so you can set up automated text messages at key points in the guest lifecycle.
Laasie powers the guest loyalty and customer experience management strategy of numerous hospitality brands around the world. This hospitality technology solution works by giving guests that book directly with providers personalized rewards that help enhance their experience before, during, and after their stay. 
Laasie uses artificial intelligence and big data to motivate customer actions with personalized, rewards. This, in turn, helps providers build brand affinity, conversion lifts, and dynamic guest relationships.
Final Thoughts on Hospitality Technology
As the travel and hospitality industry undergoes major disruption, providers must adjust to meet guest expectations and make hospitality technology an investment priority. Companies that keep up with digital technology trends will have a competitive advantage. 
For more information, read our guide on how to grow your online reputation and attract guests to your hospitality group.