CEO reputation management is an important part of protecting your business, your brand, and your chief executive and organization's legacy.
In today's non-stop media and news cycle, CEOs need to proactively guard and manage their reputation in ways they previously didn't have to. At the same time, in order to earn the trust of customers, investors, and employees, chief executives need to be more visible than ever, as well as possess thought leadership and crisis management skills.
According to research:
44% of a company's market value is attributable to the reputation of its CEO. Strong CEO

reputation management

also attracts and retains employees (77% and 70%, respectively). (

Weber Shandwick

)

81% of global executives believe external CEO engagement is now a mandate for building company reputation. (

Working Capital Review

)
In other words: CEOs maintaining a low profile is out; embracing a public persona, ensuring active engagement, and building a strong CEO reputation are in.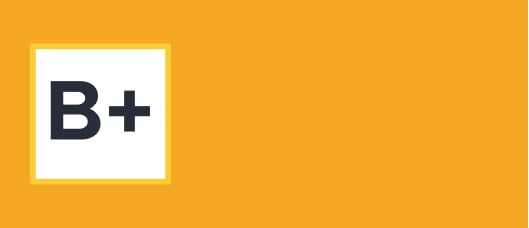 Find out your brand's online reputation score
Take the guesswork out of your strategy. Instantly generate your brand's online Reputation Scorecard, complete with review highlights, ratings, keyword trends and more.
Why is CEO Reputation Management Important?
When it comes to building your company reputation, CEOs are the star of the show.
Your chief executive's reputation impacts more than just their individual career and legacy. With a greater flow of information comes greater public scrutiny. Previously, many CEOs focused their energies on the inner workings of running a successful company. Now, the public image and external reputation of chief executives play a major role in determining such success. CEOs, in short, are your organization's foremost brand ambassadors. 
This is why CEO reputation management should be a top priority for leaders and organizations looking to build and preserve brand integrity.
CEO Reputation is Linked to Shareholder Value and Your Company's Financial Performance 
Chief executives must build a positive reputation because it is vital to securing investors, solidifying shareholder value, and ensuring business growth. 
Investors, after all, make decisions based on a CEO's reputation. If a CEO receives bad press, is frequently mentioned in negative online reviews, or gets unfavorable coverage in news reports and social media, the company's critical relationships with customers, employees, and investors can easily crumble. 
Good CEO Reputation Management Works as a Selling Card for Your Brand
Just like the investors, today's consumers often make decisions based on the behavior of the people (and the CEO) behind the company. They no longer seek out brands based solely on price, product quality, or promotion; they are also influenced by corporate reputation management and their perceptions of the chief executives that run the company. 
With good CEO reputation management, you and your company can be more effective in fostering consumer trust and converting your target audience into customers.
CEO reputation management also helps establish business leaders as thought leaders and experts within their field. This is crucial for companies as they look to build brand credibility in the eyes of potential customers. 
CEO Reputation Impacts Employee Acquisition and Retention
Prospective employees often turn to business review sites like Glassdoor and Indeed to vet potential employers and assess CEOs. They want to know if there's a steady hand guiding the ship; otherwise, they are unlikely to buy into your company's mission and employer branding and values.
83% of employees and job seekers are likely to research a company's online reviews and ratings when deciding on where to apply for a job. (

Customer Reviews

Report)
Relatedly, CEO reputation management is also a crucial aspect of a sound employee retention strategy. How employees perceive leadership has an impact on your organization's ability to secure top talent, retain employees, and drive productivity.
CEO Reputation Management: Keys to Success
A comprehensive CEO reputation management strategy will help your team establish a more well-rounded, accurate, and engaging online presence — not only for your chief executive but for your brand in general.
Cultivating a good reputation is easier said than done. If you're just getting started, here are some keys to success.
Conduct a Reputation Audit and Own Your CEO Domain
Successful CEO reputation management starts with mapping your chief executive's online narrative. 
Run a Google search of your CEO's name and details to gain an understanding of their current online presence. Be sure you also claim and own the domain and name of your CEO (dot-com, dot-org, dot-info), so that only authorized, authentic content is published on sites connected to your chief exec's name.
To monitor new content, create Google Alerts for specific mentions of your chief executive as well as your company's leadership activities. But don't stop at the first page of search results. Be as thorough as possible; you can choose to audit blogs, social media, review sites, and online forums, too. 
This may seem like an arduous process, but managing and taking control of your CEO's online narrative will not be possible without first mapping it.  
Grow Your CEO's Social Media Presence
The world's top brands are often led by trustworthy, reputable CEOs who have an active, thoughtful, and engaging social media presence.
Social media, after all, offers a great platform for establishing your chief executive's thought leadership and expertise. It's also an effective channel for generating goodwill for your brand, and for crafting your CEO's reputation in ways that inspire customers' trust.
Your organization may also consider investing in social listening tools to understand the full spectrum of conversation around your chief executive, as well as to monitor social media for any negative comments or mentions.
Collect Employee Feedback
Employee feedback is a valuable source of information for gauging not only what the employee experience is like at your company, but also what your workforce thinks of leadership.
Whether this comes from Glassdoor reviews, employee feedback survey forms, one-on-one Zoom consultations, employee interviews, performance reviews, or pieces of paper dropped in your office's suggestion box, employee feedback should provide the data you need to guide your CEO reputation management strategy. 
Use a Tool to Find and Track CEO Mentions
The best reputation management software solutions often feature the ability to track specific keywords found in unstructured data like online reviews, social media comments, and customer feedback. 
Your team can leverage this type of technology to find and manage mentions or even reviews of your CEO across social media and business review sites. Doing so should give you a better understanding of how the public perceives your chief executive, as well as what steps you need to take to improve that perception and inspire greater brand trust.