Download 43 free review response templates for negative and positive reviews
Get the templates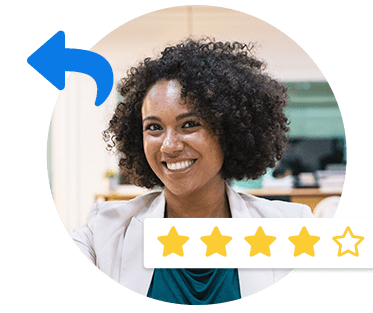 Small and medium local businesses are constantly on the lookout for no-cost or low-cost marketing avenues. When evaluating all the online options available via social media and review websites, some business locales would be unwise to overlook Citysearch as a viable channel for customer acquisition.
Citysearch is one of the oldest review aggregation websites. Their reviews feed multiple review display platforms and are likely to show as part of the results of multiple review websites. Let's explore four important ways that Citysearch can positively impact your local business:
(Check out: "How to Claim Your Business on Citysearch")
Citysearch Can Help You in Secondary Markets
If your business is not located in a large city where review acquisition is faster, chances are Citysearch still dominates the local search for your region. If this is the case, then focusing on enhancing your Citysearch profile, applying best review management practices, engaging with your reviewers, and possibly running deals and promos via Citysearch absolutely makes sense.
Conduct a search to validate this theory, and if you see your business's Citysearch listing showing up on the first page, then consider prioritizing your Citysearch engagement.
Citysearch Can Help Your Brand Credibility
Citysearch is a well-known brand name and, as such, having a profile hosted on their review website can help increase your brand credibility and brand trust. Because Citysearch receives over 13 million visitors each month, it is well worth the investment of your time to make sure all your bases are covered.
Citysearch Can Expand Business by Bringing Out-of-Town Leads
Citysearch curated guides ("City Guides") are a well-known and well-used resource for finding great opportunities for entertainment, dining, and other forms of leisure for those visiting from other towns. The guides are hand-curated and can be trusted as a great editorial resource to promote your business. If you already have a business that stands out because of its uniqueness and quality, then you have a great chance of making it into one of the highly coveted lists.
(Check out: "Online Reputation and Review Management Study: How These Two Businesses Responded to Negative Reviews")
Best of Citysearch Awards Matter for Your Overall Marketing Strategy
Similar to a TripAdvisor Certificate of Excellence, Citysearch has their very own program that recognizes quality and performance for categories such as restaurants, bars, clubs, spas, hotels, and shopping. Best of Citysearch is a poll-based award allowing you, as a business owner, to engage your most loyal clientele to participate in the voting process. Having the designation "Best of Citysearch" not only serves as a means of securing leads online via the featured destination pages but it is also a tremendous tool to incorporate in your offline strategy.
If you are fortunate enough to be nominated and secure sufficient ballots to be a "Best of Citysearch" location, then you will begin to see an influx of new customers seeking out curated goods and services. If you focus on managing those new relationships, then your business has a great opportunity to develop loyalty among new customers.
As a business leader tasked with the management of your online reputation, it is extremely tempting to focus only on Yelp. If you are a restaurant, perhaps include websites such as Foursquare or OpenTable. Please know that totally excluding or neglecting review websites can impact your overall reputation management strategy.
A neglected bad review in a low-traffic website could fall in the wrong hands and, on occasion, become viral. Don't let that happen. Take the necessary steps to proactively monitor and engage with your reviewers across all relevant review destinations, regardless of size.