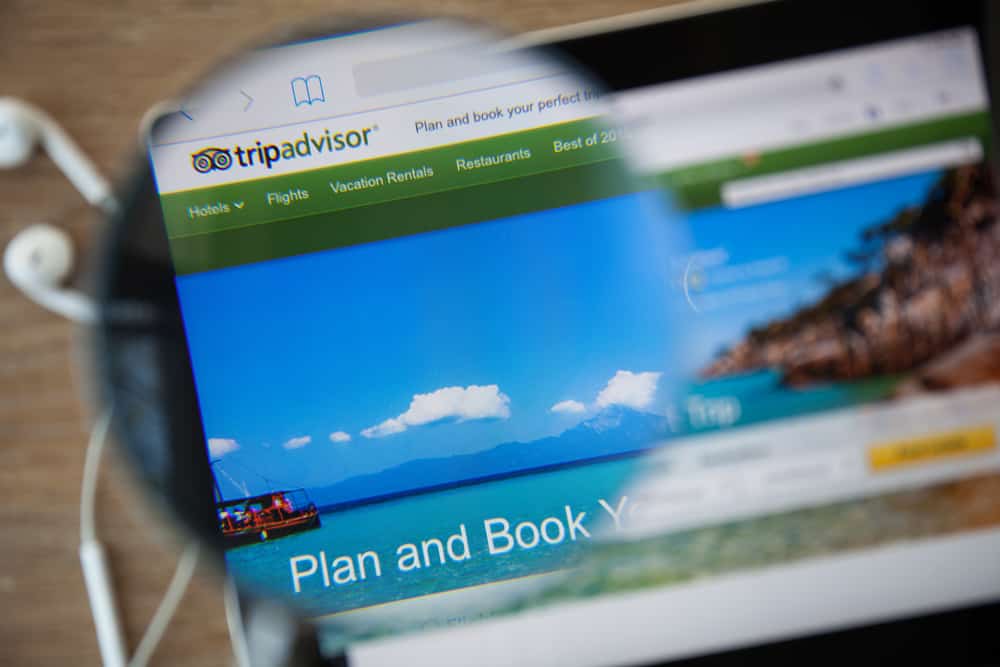 Let's take a look at some good TripAdvisor response examples.
How are you responding to TripAdvisor reviews?
TripAdvisor has shared some great examples on how to do just that.
On TripAdvisor Insights, the online travel review site has launched a series that puts the spotlight on business owners who have responded actively to their reviews.
Recently cited was Annelies Hamerlinck, owner and manager of Vamos Expeditions in Lima, Peru, for her response to a five-star review.
Nicely done, Annelies!
Explaining why this was her favorite response, Annelies wrote: "It's a personal, friendly, positive and concise response to this reviewer and shows clearly that our management took the time to carefully read and understand what this reviewer was saying. It's clear this is not a 'pre-made' response…. As a tip I would say: it's always a good idea to repeat positive phrases of the reviewers in exactly the same words as they used them in the review and acknowledge them…. I also think it's important to start any management response with thanking the reviewer for taking the time to share his/her opinion on TripAdvisor, either if they had a positive or negative experience…. As a travel business owner, the only way we can grow and know if we are doing things right is by receiving feedback from our travelers so we can keep doing the things we do right and improve the things that still can be done better."
Let's take a look at one more TripAdvisor response example.
TripAdvisor also highlighted the example set by the Stamford Plaza in Brisbane. After receiving a negative review with the headline "Beware of Room 2008", General Manager Philippe K wrote the following (timely) response:
Philippe's response is great because he said "thank you" and acknowledged the value of customer feedback to the business. He also issued a sincere apology, tailored the response according to the guest's actual experience, and reassured the reviewer that his problems are now being addressed, and that the business is working on projects to improve their performance and do better next time.
(Check out: "Case Studies: Examples of Hotels Applying Best Practices in Responding to Bad TripAdvisor Reviews")
Why respond to reviews at all?
There are plenty of reasons why online customer reviews deserve a response on behalf of the brand or business.
If you're not responding to online reviews (negative and positive) of your local business, then you may be missing out on the opportunity to drive new business.
This is the message that TripAdvisor is trying to get across after findings reveal how management response to a review affects business performance.
According to research published recently by the company, hotels and accommodation properties that respond to reviews enjoy 17 percent higher levels of engagement and are 21 percent more likely to receive a booking inquiry than those who don't respond to reviews.
Moreover, those that respond to more than half of their reviews are 24 percent more likely to receive a booking inquiry via TripAdvisor.
Here are other interesting figures released by the online review site:
Hotels and B&Bs that respond to 65 percent of their reviews receive an average review rating of 4.15, compared to only 3.81 for those who have not taken the time to answer any of their customers' reviews.
It seems like photos still make a positive impact on a business' TripAdvisor profile. According to the study, hotels and properties with at least one photo receive a staggering 225 percent more booking inquiries than those with zero photos. If the business' TripAdvisor page features more than 100 photos, then they receive 238 percent more booking inquiries.
"The more engaged the business owner, the more interested the traveler," says Mark Charron, President of TripAdvisor for Business. "It's no secret that travelers want to see pictures and read reviews of a property before making their booking decision. What's really key is the upward trend in average ratings, traveler engagement levels, and booking inquiries on the site, the more frequently a hotel owner (or local business owner) responds to reviews."
TripAdvisor Response Examples and Best Practices
A poorly answered review will, in the best of cases, disappoint the reviewer, and in the worst of cases, result in a public relations conundrum that could go viral and tarnish your brand reputation for a very long time.
Unfortunately, carelessness is rampant, and many small businesses have greatly damaged their credibility by answering reviews in a less-than-professional manner.
78 percent said that seeing management response to online reviews made them believe that the business cares more about them. That's why it's so critical to look for effective ways to respond meaningfully to reviews both positive and negative.
Check out TripAdvisor's list for best practices in management response:
Read the guidelines.
Respond promptly.
Say thank you for the feedback.
Be original in your reply. (No pre-written templates, please!)
Highlight the positive.
Address any specific comments.
Like we always say: be polite and professional. (No online catfights!)
Many businesses are hasty and careless in the management of their online reputation. They fall into the trap of trying to engage reviewers without first drafting a document of best practices, or ensuring the person tasked to respond to reviews on behalf of the business is a good ambassador.
Empowerment, knowledge, and diplomacy are needed to handle each review (regardless of the rating), along with a clear, long-term marketing vision in mind. Common mistakes include poor grammar, language barriers, unwillingness to be solution-driven, and inconsistency regarding the level of care that is given to each response.
The reviewer, along with others reading your review response, cannot read body language associated with your response. With that hindrance in mind, responders must be incredibly careful not to offend through insincerity and other nuances that might be perceived as a personal attack toward the reviewer.
Your main goal is to draft a marketing message that is brand-aligned and builds consumer confidence. When drafting a response, protect your credibility by living up to the golden rule of treating reviewers the way you would like to be treated if you were on the other end of the engagement. This is of particular importance when responding to less-than-perfect reviews.
Stick to a response that is empathy-driven, seeks to tackle all the issues, and provides the reviewer with some sort of remedy or apology that is appropriate to the severity and relevance of the issues voiced via the online review. Please note that while there are websites that provide merchants a little buffer time to address a concern before the review goes live, the same rules apply to offline responses. Stick to the book when it comes to kindness and customer focus. While it may be momentarily frustrating, it will pay off in the long run.
Before you move forward with replying to a review, take a moment to gather all the facts from those involved with the customer experience. A response that is selective, superficial, or otherwise incomplete can offend the reviewer, but most importantly it will make you look highly unprofessional in the eyes of shoppers seeking out consumer reviews prior to making a purchasing decision.
Read the review slowly
Note all the issues brought to light by the reviewer
Tackle each issue in the order conveyed by the reviewer
Always keep in mind that the end goal is making things right
Once you have drafted your response, proof-read it!
Make sure that you are advocating
Impersonal responses can be more damaging than no response at all. If you can't take a couple of minutes to focus on each customer, then you need to go back to the drafting board and reevaluate why it is that you are engaging in review and reputation management.
This Restaurant Owner's Response to a TripAdvisor Review Humiliates Her Customer
Recently, we came across a very interesting exchange on TripAdvisor between customer Kirsty Parker and restaurant owner Julie Despot.
(Check out: "Case Study: Hyundai Dealer Wants Customers to Talk Online, Even Embraces Negative Reviews")
Here's what went down: Kirsty visited Julie's Westbury Tavern Restaurant in Clayton, Newcastle-under-Lyme in the UK on Mother's Day. She ordered cottage pie but found that it was too hot, so she had to wait to eat it until after the rest of her family had finished their dinner.
Kirsty made a point of saying this in her three-star review of Westbury Tavern on TripAdvisor. It reportedly took a couple of attempts to get the review through TripAdvisor's filter. When it finally appeared online, Kirsty's sentiments were made clear. "Overrated by far!" she exclaimed. That's when Julie decided to write her response.
Kirsty's review:
Julie's response to the review:
As you'll see in Julie's response above, Kirsty was being made fun of for her bad spelling and grammar. Note to business owners: we recommend that you never do this. Treat your customers like royalty.
Even after being interviewed by news site the Sentinel, Julie said she did not regret the way she responded to her unhappy customer. In fact, she thought Kirsty was simply pulling an April Fool's Day joke.
"On the day the review was posted a member of staff had died and my father had been rushed into hospital with a bleed on the brain," said Julie, who has been running the Westbury Tavern Restaurant for eight years. "She caught me on a bad day. I had two reviews taken off so I looked at the guidelines and thought 'I will do exactly that,' so I posted another comment with exactly the same language she used."
No, Julie, it wasn't an April Fool's Day joke. In fact, Kirsty said that she felt humiliated by the way the business owner had mocked her grammar and spelling. "I couldn't believe it," she said. "I was shocked. If I were dyslexic it would have been really upsetting. You should be able to write a review without being slated on the Internet… but they obviously can't take the criticism."
Another Bad TripAdvisor Response Example

Talk about how NOT to respond to reviews.
According to reports, the manager of the Georgian House Hotel in Glasgow has been fired (and rightly so, we think) after reacting sharply to negative reviews of the property on TripAdvisor.
The unnamed ex-manager has repeatedly slammed guests when responding to criticisms they had posted on the popular hotel reviews aggregator.
(Check out: "How NOT to Respond to Online Reviews (or How to Get People to Hate Your Business")
Here are some examples:
"Honestly what do you expect. You pay little you get cheap. We are a Budget hotel. Get real."
"All in all I am sure potential guests will understand the type of personality that these guests had. How glad we are they will not be returning." 
If you're a hotel or hospitality executive, take these as examples of what NOT to do whenever your property receives a bad review. Other guests who did not particularly enjoy their stay at the Georgian House Hotel also received similarly vicious management responses.
To Lynnieha, a guest who said she won't be returning, the ex-manager said: "What do you expect for so little cash." 
To another customer who complained about the "nasty breakfast," the response was: "If you want a good breakfast go to the hilton and pay £100.00 a night. You pay little you get little." 
Travel news site TNooz placed a call to the hotel earlier this week and confirmed that the hot-tempered hotel manager had, in fact, been sacked. A new manager is in, but he or she will have plenty of work to do. Currently, the Georgian House Hotel has 94 reviews on TripAdvisor, and 31 of these reviews rate the property as either "poor" or "terrible"; it has an aggregated rating of 3 out of 5 stars, good for only 20th out of 38 Glasgow B&Bs and inns.