Depending on the size of your medical practice, you might decide to handle your online marketing internally through your office manager and other collaborators. For larger practices, the bulk of your marketing will likely fall to an external agency.
Regardless of your size or setup, knowing which sites have the most value for your organization and learning how to leverage their value is key to the success and long-term growth and profitability of your medical practice.
(Check out: "Doctors, Hospitals, and Healthcare Marketers and Organizations: A List of Online Review Sites You Track and Manage")
If you have already begun managing your online reputation through monitoring your reviews, improving your third-party site content, and engaging in two-way conversations, then you are probably on the right path for success.
Quite often, however, when time and resources are limited, we want to know more about certain review and directory sites to help us decide if we should or should not invest our time and marketing dollars in engaging with the site at full speed. In the past, we have taken a closer look at medically oriented like Healthgrades and Vitals, and we have explored how more general directories such as Yelp have an influence on expanding your practice.
Today, we are going to take a closer look at Real Patient Ratings to equip you with expanded information that will help you make educated decisions regarding this site.
About Real Patient Ratings: Verified Plastic Surgery Reviews
Real Patient Ratings is a third-party plastic surgery review site that encourages reviews anonymously from patients on behalf of medical doctors. Real Patient Ratings was founded by Marie Olesen in 2011.
At the time, only about 12 percent of patients consulted online reviews prior to visiting or during the selection process of a medical doctor. In 4 years, the site has captured almost 60,000 verified reviews from plastic surgery patients across the country. According to Olesen, reviews captured at Real Patient Ratings are 13 percent higher in terms of scoring than reviews captured in more generic sites that allow for unsolicited reviews. In fact, she states that doctors are 13 times more likely to receive a negative one-star review on Yelp than on this site.
Real Patient Ratings Serves Geo-Located Content
With mobile search becoming more and more common, it is nice that Real Patient Ratings' mobile and standard sites serve results based on the searcher's location. This allows the inclusion of cities that may be proximal, increasing the chance of being found if your practice happens to be located in a suburb, or if you happen to be in a city next to a suburb and the searcher is using a geo-located result. In many cases, patient review sites will limit their reviews and medical profiles to those that match the zip code entered during the search, severely limiting the results, which short-changes both patients and doctors.
Real Patient Ratings Generates Feedback from All Patients of Participant Practices
This can be a plus or a minus, depending on how you see it. Real Patient Ratings is not set up to exclude patients from its survey participants list. The system will collect the totality of interactions (past appointments) from your database, and trigger feedback and review requests. For most plastic surgeons who are confident of their performance, this is not a problem at all. There are always situations where things don't go as planned, resulting in feedback from a patient that has a grievance against your practice.
It is important to note that Real Patient Ratings does provide advanced notification to your practice prior to posting a review, allowing you to take corrective action on the matter by assisting the patient, and by dealing with the concern at a more general level from a training or operational perspective.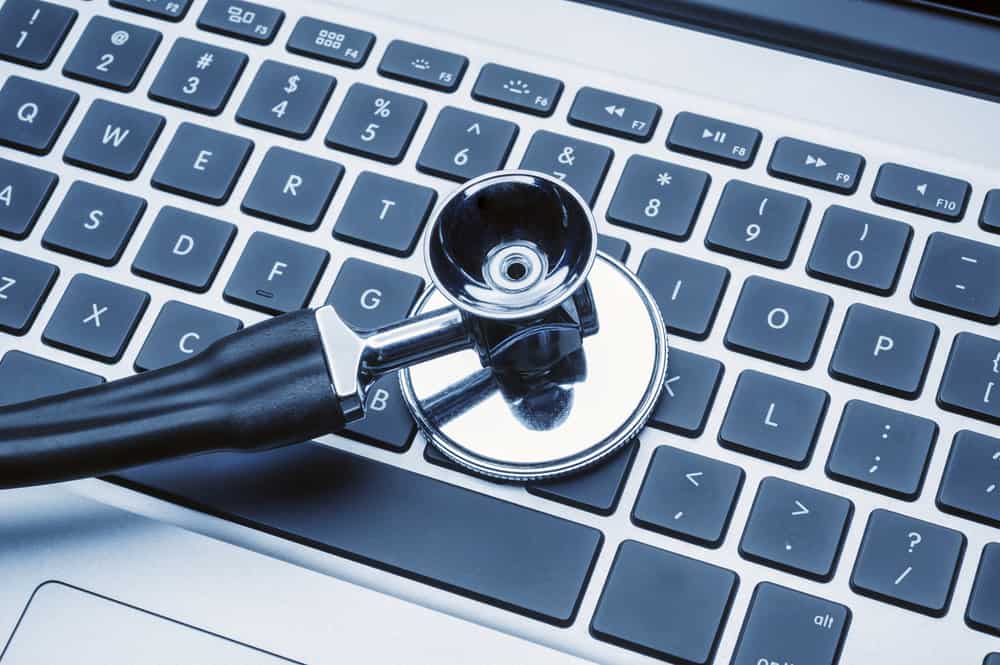 Real Patient Ratings Provides Procedure-Based Searches
This feature is especially useful for patients looking for the most qualified practitioners for certain types of cosmetic surgery. Potential patients using the interface at Real Patient Ratings can select from a dropdown menu to access options from specialized arm lifts to smart liposuction, and everything in between, making the site highly relevant for doctors with a particular area of expertise.
Real Patient Ratings Evaluates Plastic Surgery Practices in Different Dimensions
As an optional medical procedure, cosmetic surgery demands that practices cater to many aspects of their patients' needs. After all, patients do have options and can point their dollars to those that are willing to deliver a holistic experience that conveys comfort, safety, expertise, and luxury.
Real Patient Ratings Does Not Allow Unsolicited Patient Reviews
If your practice is located in a highly aggressive market and you have experienced the unfortunate attacks of unethical colleagues, then you will find that validated reviews are the best thing to happen since sliced bread. If you are using the reviews as part of your own site, then this promise adds to your credibility and has the potential to help you increase lead conversion.
How Impactful Is This Site in Terms of Search?
Because Real Patient Ratings is mainly focused on plastic surgery, we conducted research for ten different metro markets in several search engines, using the following string + city name: "Patient reviews for plastic surgeons (city)."
From our sample, we identified two instances where Real Patient Ratings appeared as part of the results for the first page. None of these two instances ranked in positions one to three.
However, it is important to note that in at least seven out of ten markets, we identified first-page results for plastic surgery practices that had incorporated a rich snippet integration that fed reviews from Real Patient Ratings directly into their site. These listings included the star-rating visual rich snippet, but none ranked on the first three positions of the first page.
(More Proof that Online Reviews Can Drive Sales for Your Business)
Integrating Real Patient Ratings' Reviews and Rich Snippets to Your Site Makes Business Sense
Now that we know that there are some SEO benefits, let's look at the real forte of this tool. Real Patient Ratings allows you to integrate their certified reviews to your site, and they assist you in setting up a rich snippets plugin that will feed your real-time reviews and ratings to Google, to be displayed right below your URL when you show up in search. This feature alone has the potential to be a game-changer. Searchers are three times more likely to click on a URL that has a high-star rich snippet than they are on one that doesn't.
Real Patient Ratings Is Not Without Cost
Now that we have taken a closer look at what Real Patient Ratings has to offer, let's talk money. In contrast with Yelp, Vitals, and other review sites, Real Patient Ratings will not even display your name unless you are a paid member. Paid memberships run a little under $4,000 dollars per year, making it a costly but not unrealistic proposition. Take a moment to conduct research specific to your practice and market, and then decide if this is a good move for you. With all the facts, you can take an educated risk and possibly reap great benefits from this review site.
Note that, while useful for plastic surgeons and cosmetic clinics, Real Patient Ratings does not appear to list or be applicable to other medical specialties. Hopefully, they will expand in the near future and have a broader impact in the development of online reputation for the medical industry as whole.
If you are running a cosmetic practice and you are not yet managing your reputation, check out ReviewTrackers, an award-winning software platform for managing and collecting reviews on Real Patient Ratings and all major review sites for the healthcare and medical industry. Request a free demo today to discover why tens of thousands of business locations love ReviewTrackers!