See customer feedback from over 100 review sites in one place
Request a demo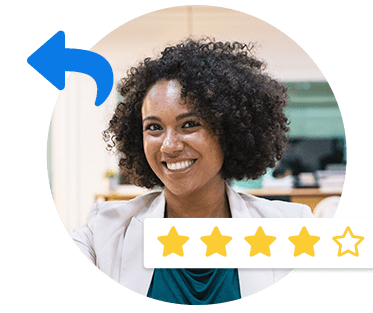 Akash and Rana Kapoor managed a mortgage banking business for 10 years before opening food truck Curry Up Now in 2009. The Indian food they ate growing up was the inspiration for the menu. Some of the recipes they left alone, others they modified for the modern world, like the Tikka Masala Burrito.
Take the creative menu, friendly service and the owners' dream of being in the food business, and it sounds like a combination for success. But there's more to the dream, the menu items and the service that keeps their business thriving. Customers eat, then leave, and it's important they come back.
So how does a food truck with five locations and four brick-and-mortar restaurants keep customers coming back? The answer is simple. Communication.
"It's all about communication, whether good or bad," said Dyana Lovold, director of marketing and branding for Curry Up Now. "Guests want to know they are being heard and that we are listening. They do have an impact on how [or] what we serve, being in the restaurant industry, so we must listen. They are why we are doing what we're doing."
The California-based eatery prevents churn (loss of customers) "by always responding to reviews."
Lovold offers this advice to businesses on preventing churn rate: "Make sure you are listening to what [your customers] are saying and sympathize with them. Most likely guests don't have a vendetta against your business and actually have a good reason why they are angry or had a bad experience, and we need to fix that."
(Photo: Courtesy of Curry Up Now)
For Curry Up Now, engagement with customers happens through all social channels – Instagram, Facebook, Twitter, Google, Yelp in addition to their website and in the restaurant.
Curry Up Now has been able to bring in new customers by simply adding signs to their Mortar & Pestle Bar. They used customer feedback to find out customers were having trouble finding their bar.
"We have since updated our signage and put a new gold Mortar and Pestle logo decal on the door," Lovold said. "This has greatly increased awareness and visibility to our bar."
Curry Up Now makes "lasting connections" with customers in part by responding to every customer review.
"[This lets the customer] know we take all comments seriously and value their opinion and will fix anything that is amiss," Lovold said. "This lets customers know they are being heard and [that we] strive to make changes for the better."