To continuously improve and succeed in the customer experience brands will need to utilize social media and online reviews as valuable listening tools. Both channels give brands an idea of how they are percepted by consumers, and the words of past customers can provide hints that lead to better experiences for future patrons. To get the most out of both digital avenues, we provide tips that can help both local shops and large corporations effectively listen to consumers online.
How Social Media Affects the Customer Experience
A social media presence is practically mandatory for every brand today, but how you analyze posts and tweets about your brand and the overall quality of each engagement on your channels can be the main differentiator between you and the competition. Some brands might still manually check their Facebook business Page, their Twitter feed, and Yelp business page, but there's a better way to monitor chatter about the customer experience online.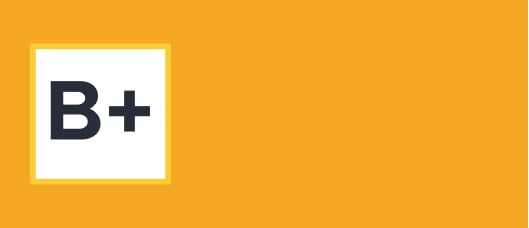 Find out your brand's online reputation score
Take the guesswork out of your strategy. Instantly generate your brand's online Reputation Scorecard, complete with review highlights, ratings, keyword trends and more.
Considering the Hootsuite data that shows 44.8% of global internet users utilize social media to search for brand information, your team needs to be adequately equipped to meet their expectations. By using the suite of Hootsuite reputation management tools you can put all of your brand social media accounts onto one feed. Doing so makes it easy for one person on an entire team of collaborators to keep a watchful eye on the effects of multiple consumer campaigns.
Using these tools to their full advantage not only helps with increased engagement; it can also help set the tone before and after customers visit you. The way in which your team handles user questions, tagged posts, photos, videos, and reviews on social media platforms can be a way to amplify the current sentiment around the customer experience, which can help influence others to your brand.
How Online Reviews Influence the Customer Experience
In a similar vein to social media posts, online reviews are another great medium to gauge the customer experience. While your overall rating on sites like Google My Business coupled with the ratings of recent reviews from consumers can give you a general idea of updated customer sentiment, you'll need to be proactive with review engagement to either sustain your recent customer experience efforts or improve it for better customer acquisition and retention.
Learning how to respond to negative reviews is a must for any brand with an online presence. Taking the time to respond in a professional and caring manner can convince an unhappy customer to come back, and it can even make your brand more appealing to new consumers. According to customer review data, 44.6% of consumers will visit the brand if the owner responds to negative reviews.
Putting reviews under the microscope can also lead to insights about the current state of the customer experience. Conducting this process manually can take precious time and money, but new innovations such as natural language processing and customer experience analytics software can easily find valuable keywords in reviews. This can add to a larger pattern pointing to specific pain points in the experience. With enough reviews and keywords collected over time, you can make the insight-based decisions needed to make improvements to the customer experience.
Using Social Media and Reviews to Change the Customer Experience
When looking for ways to improve the customer experience brands need to turn to the consumers. Their voices carry weight that translate to revenue and potential growth for brands. By tapping into consumer-facing channels, like social media and reviews, you can create strategies that not only improve the current experience but also attract and retain new customers.