Creating a powerful social listening strategy is not just a contributing factor for a strong reputation management plan; it can also improve your customer acquisition efforts and ongoing customer retention strategies. Thankfully you don't need to implement a multi-step process to get started. Instead, we provide a couple of low-cost ideas that can get your strategy going in the right direction.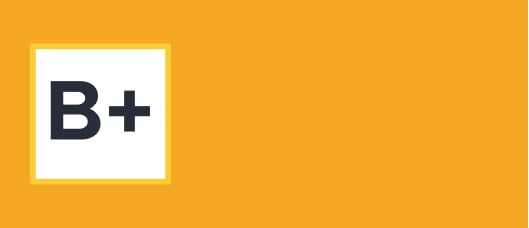 Find out your brand's online reputation score
Take the guesswork out of your strategy. Instantly generate your brand's online Reputation Scorecard, complete with review highlights, ratings, keyword trends and more.
Social Listening Strategy #1: Use Your Reviews to Find Specific Keywords on Social
Online reviews are valuable pieces of social proof, but they are also great indicators of the current state of your customer experience. By employing natural language processing technology and customer experience analytics software you can quickly gain insights on trending keywords from hundreds, if not thousands, of your existing online reviews.
With these new keywords in hand, you can use them in conjunction with the brand name on a social listening platform like Hootsuite or Brandwatch to effectively monitor if people are talking about specific parts of your customer experience in a positive or negative sentiment. This is a great way to not only know which parts of your current processes are doing well, but also get insight into other elements that need improvement to boost customer retention.
Social Listening Strategy #2: Engage in Conversations
You can further improve your social listening strategy by doing more than listening and promoting on feeds. Remember those keywords trends that you're monitoring on social media? When they do pop up, be sure to engage in the conversation.
If someone is talking about a positive keyword trend, provide a related link to your offerings to potentially drive them further to shopping with you. If they're negatively highlighting a struggling portion of your experience, provide some context into how you plan to improve it or give details (if appropriate) as to why that particular aspect of the experience wasn't up to standards.
Engaging in this manner humanizes your brand presence on social media. Many accounts continue to promote products and services without taking time to acknowledge or even engage with consumers who mention them on social media. It might seem like a small bump in the needle in terms of your online reputation, but for consumers, these interactions can be the main differentiating factor that leads to a purchase.
Conclusion
There are many ways to go about a social listening strategy, but the building blocks should involve practices that already use existing assets in order to save valuable time and money. The tactics above meet those requirements and use one your strongest reputation assets – reviews – in a way that works for both the brand and the consumer. With these practices in mind, you can begin to see your social media presence as not just a channel for promotion but also for engaging with consumers and bringing them closer to an informed purchase decision with you.