If you're in the market for online review management software to help your team manage online reviews and customer feedback, you'll quickly realize that there are many providers to choose from. And it's easy to feel overwhelmed. 
You can get on the phone with as many providers as possible for product demos and free trials. You can create a shortlist of review management tools or the best reputation management software based on features and pricing. You can evaluate all the options depending on client reviews and testimonials you find online, or your familiarity with the various brands, or recommendations made by friends and colleagues. 
The key, however, lies in your ability to ask the right questions. This helps you distinguish the differences between all the providers you're considering, and ultimately choose the one that will yield the best return on your investment. 
See how ReviewTrackers meets your review management needs
Choosing the Best Review Management Software for Your Brand
Review management software can benefit your company and brand in so many ways. With the right platform, you and your team should be able to:
Centralize all reviews from all your locations in one place. 

Keep tabs on your brand and amplify the voice of the customer. 

Receive email alerts when customers rate you low so you can follow-up directly, and work to improve your brand reputation. 

Spot trends in your reputation at the national, regional, or local level. 

Resolve issues fast to develop a positive brand reputation. 

Make the most out of online customer feedback by knowing when and where customers are writing reviews. 

Establish a positive reputation from the beginning and make sure a few negative experiences don't impact your star rating.
Depending on how comprehensive it is, the best review management software can also help your company:
Collect and solicit customer feedback across multiple touchpoints and channels (surveys,

social listening

).

Leverage tools for analyzing data and extracting insights that help drive business decisions and operational changes.

Pin down customer sentiment in real-time and at scale.

Measure customer experience and benchmark performance using metrics that cut across channels.

Plan strategic initiatives that result in improved customer experience.
Accuracy, Timeliness, and Reliability of Data
When evaluating customer review management software, you must ask each provider the question, "How accurate, timely, and reliable is the data from your review management platform?"
Find a partner that takes pride in collecting and delivering your data in the most accurate, timely, and reliable manner possible.
This means that your provider should be able to track online reviews and customer feedback on all the business review sites, platforms, and channels you care about. Ask about how data is collected from all the relevant sources. Does the provider have access to APIs? Do they have partnerships and integrations with online review sites?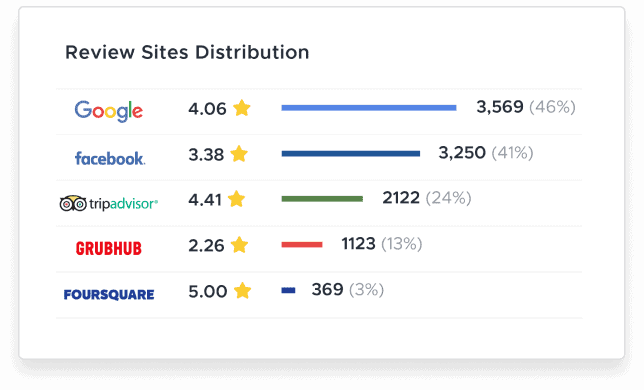 Also, pay attention to when and how all this data is delivered to you. You definitely don't want to deal with issues like seeing duplicate reviews, or having your data mysteriously disappear from your dashboard, or receiving late notifications, or logging in only to see that the system is offline. 
Simply put: your review management software must be capable of giving you access to all the important information you need to stay on top of what your customers are saying online. 
Great User Experience and Ease of Use
Another key characteristic of the best review management software is the ability to deliver an exceptional user experience. One useful question to ask is, "How easy is it for end-users to interact with the data on their dashboards?"
Any software will naturally come with a learning curve, but you'll want a solution with a well-developed, user-friendly dashboard that, at first glance and throughout implementation, does not intimidate you and your team members. It should simplify your processes, add a level of automation to your workflow, and introduce efficiencies to your business.
Ask about the ways your team can interact with the reviews and feedback on your dashboard. Can you sort and search using multiple filters? Is it easy enough to organize your reviews according to the business location, star rating, or source review site? What kind of visual displays and graphs are available to aid comprehension? Will you be able to export data or create customizable reports that you can share with key decision-makers in your organization?
Asking these types of questions — questions relating to the user experience — will help you avoid the kind of online review management software that's just going to be a source of frustration for you and other users on your team.
Customer Experience Analytics and Actionable Insights
Monitoring shouldn't be the end goal of your online review management strategy. After all, data from online reviews and unsolicited feedback is only as good as the insights you extract from it. 
When deciding on a review management plaform, you must ask the question, "Is the software equipped with analytical tools for generating actionable insights?"
Examples of these tools include customer experience analytics, business location performance, natural language processing technology, and competitor analysis. 
You need these features and tools because reviews are a critical source of information for understanding customers better. What are your customers talking about? What do they really mean when they share their thoughts in their own words? And what are the common issues and trends affecting the customer experience?
When evaluating customer review management software, keep an eye out for platforms that come with analytical tools — such as text analytics and sentiment analysis — that allow you to dive into the entire anatomy of customer feedback.  
In today's customer-driven age, it's not enough to be able to aggregate star ratings and satisfaction scores across all data sources. Your provider should also be able to analyze unstructured data — specifically, textual information found in reviews — and help you achieve a more complete and accurate view of the customer. 
Review Response Features and Review and Feedback Requests
A crucial part of every successful review management strategy is your responsiveness to customers. Your provider should be able to address this — by making it easy for you and your team to go directly to the original source of any given review, so that you can quickly learn how to respond to negative reviews as well as positive feedback.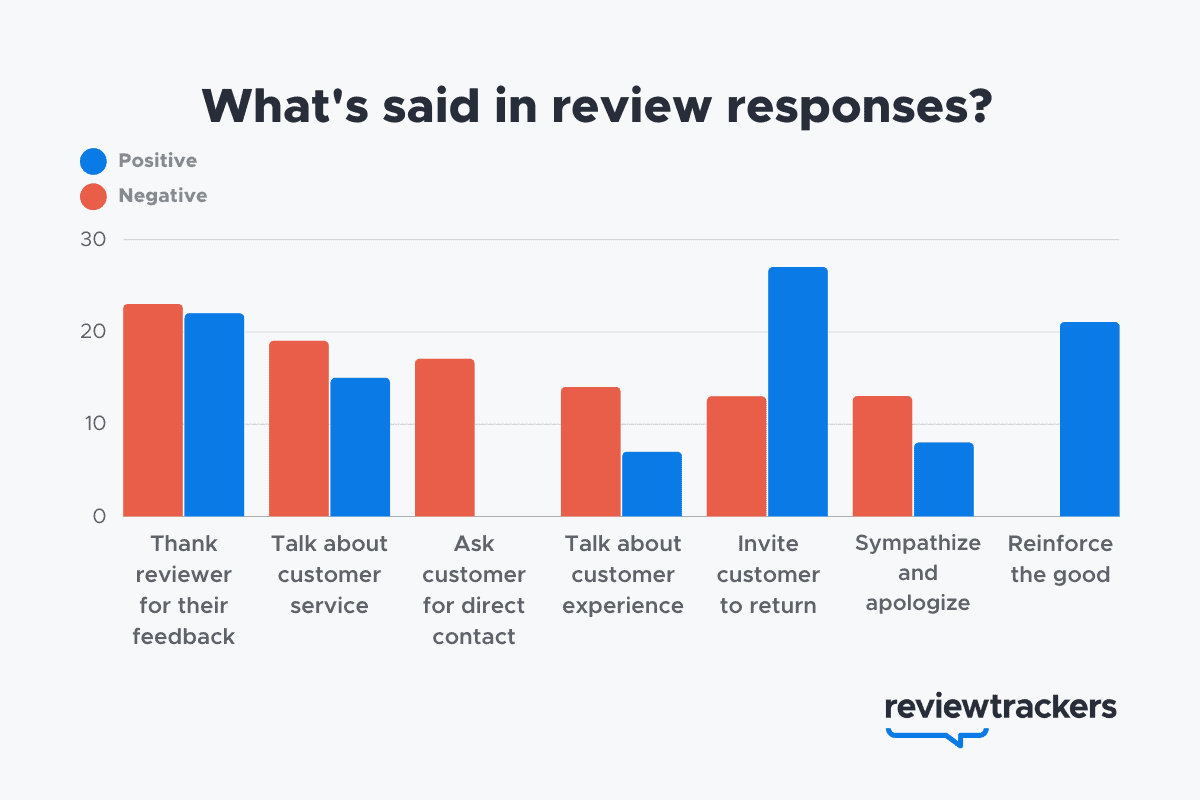 Also be sure to ask providers about built-in tools that help you proactively request for customer feedback and generate new reviews. This is typically done through SMS or email campaigns, custom landing pages or kiosk pages, and surveys. To start with, look for integrated email editors and template builders, complete with an option for quickly uploading your customer email list. 
The most successful brands aren't afraid to ask what customers think. With the right provider, you can leverage review management and review request tools in order to develop your brand reputation, improve search engine performance, and gain an edge over the competition.
Next-Level Customer Support and Service
Another crucial question to ask is, "What is the level of support you offer?" The ideal provider will tell you that they're more than just a software developer — they are also your technology partner.
It's not just about having access to live chat or a support center. From the time you express interest and ask about the software, through trials and demos and user onboarding, all the way to implementation, upgrades, renewals, and renegotiations, your online review management software provider should be able to respond quickly and accurately to your questions, needs, and cases. If and when things go wrong, they communicate — and clearly — what the plan is for arriving at a solution.