Effective restaurant search engine optimization (SEO) can bring in customers that are using Google's local search capabilities to find restaurants near them. Local search currently makes up 35% of all search queries.
What's even more important is that searchers are looking to visit a business within 48 hours. By incorporating the following best local listing management practices for local restaurant search, you can raise awareness of your restaurant brand and attract waves of diners through your doors.
Choose effective keywords

Claim listings

Create a menu page

Get customer reviews

Use schema markup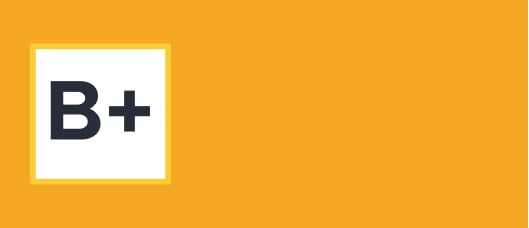 Find out your brand's online reputation score
Take the guesswork out of your strategy. Instantly generate your brand's online Reputation Scorecard, complete with review highlights, ratings, keyword trends and more.
Choose Effective Keywords
To gain exposure on search engine results pages (SERPs), you need to capitalize on the keywords that best describe the restaurant. Specifically, those keywords fit into one of two categories.
Main Keywords
These are keywords or phrases that cast a wide net for the searcher when they're searching for something in your area. Examples include "vegetarian restaurant" or "vegan restaurant Chicago."
Because these keywords are popular search terms, it might be harder for you to get exposure compared to other restaurants in the area that already have an SEO strategy in place.
However, you should still add these words to your strategy. As your SERP ranking increases over time, you'll begin to acquire more exposure using these broad terms.
Longtail Keywords
In contrast to main keywords, longtail words are terms that are much more specific to the restaurant. These might be the restaurant's actual name, a specific menu offering, or a special feature of the restaurant. Some examples include:
"veggie grill"

"restaurant with beyond burger"

"vegan-friendly restaurant"
When optimizing your strategy for local restaurant search strategies, make sure that you use both main and longtail keywords. Doing so allows you to capture audiences at different stages of the customer journey.

Main keywords will help narrow the field for those still in the early stages of making a purchase decision while longtail terms can be the deciding factor for customers who know what they want are who are narrowing down their choices to a handful of restaurants.
Claim Online Listings
Effective restaurant search optimization requires a sizable online footprint, and claiming your online listings will dramatically increase that digital exposure.
Online reviews statistics reveal that Google, Yelp, Tripadvisor, and Facebook are the top four sites where consumers check online reviews.
By having an effective local listing management strategy and claiming your listings on these major sites, you not only increase the online visibility of the restaurant, but you also open more avenues for previous customers to leave reviews, which also contribute to your search ranking (more on that later).
If you're claiming or already have multiple online listings, make sure that the information on all sites is correct and updated. This isn't just for the benefit of the customer; search engines like Google will prioritize listings that have correct and consistent information across different websites and directories.
Create a Menu Page
An OpenTable survey showed an overwhelming 93% of consumers will look at a restaurant's menu before they head out to eat, which makes it imperative to have a menu that is appealing to both customers and search engines.
This starts by creating an actual page for the menu instead of uploading a PDF copy. Not only does this help solidify the restaurant's branding, but it also helps Google get an idea of the cuisine offered at your restaurant. With your menu on a web page, Google will "crawl" it and grab keywords that can help customers when they search for the restaurant locally.
Before you display the menu to an online audience, make sure that every description is informative yet easy to understand.
A Harris poll showed that 29% of consumers believe that some menus are confusing. Before adding a menu to the restaurant's website and listings, make sure that each item's description is easy to understand. This practice reduces the initial intimidation and confusion with unfamiliar dishes.
It might also be worth it to include select images of select dishes throughout the menu, which can help diners when it comes to choosing specific dishes. The same poll also revealed the addition of images convinced 53% of customers to order a dish that was unfamiliar to them.
Show Off Customer Reviews
Reviews represent the beating heart of any online business listing. They tell search engines that real people had an experience at your restaurant while also providing legitimate social proof to potential customers.
In fact, a study by Northwestern University revealed that displaying reviews on a site increases conversion by 270%, and the best part is that you only need an addition of 1 to 8 reviews to improve online conversions.
Some business review sites – like Yelp and Tripadvisor – offer widgets that allow you to show off customer reviews on a third-party site, but if you prefer a more comprehensive or customizable tool, you can use a review widget like Amplify, which can display a handpicked selection of reviews from multiple review sites.
It's also worth noting that you should also allow customers to rate and review the restaurant directly on your site because Google counts these reviews for your own site, which will eventually lead to rich snippets on your restaurant's search engine results pages (SERPs).
These come in the form of an overall star rating as well as the number of reviews left by customers on your site. But how do you get these snippets in the first place?

Implement Schema Markup
Getting Google and other search engines to notice your menu descriptions and rave reviews isn't possible without adding schema markup to your site. This is a piece of code that you add to your site's HTML.
This might sound intimidating, especially if you don't have any coding knowledge, but the process is easier than you think.
One option is to take the time to learn how to create and add schema markup code yourself by visiting the Schema.org website, which was created from a collaboration of major companies including Google, Microsoft, Yahoo, and Yandex.
If you don't want to do it yourself, you can use a third-party review widget that includes schema markup. You can also use Google's Structured Data Markup Helper, which helps you create the appropriate markup code by having you select specific options, highlighting text, and inputting the site URL.
Schema markup works best on reviews so it's important to keep up your review generation efforts. Google sees the constant stream of new reviews as fresh content, which leads to higher search rankings.
However, it's worth noting that only first-party reviews – reviews left by customers directly on the restaurant's website and not its listing page – can get schema markup code. You can still show off your Google reviews or your best customer feedback from Yelp and Tripadvisor, but they won't count towards your site's SERP ranking.
The Impact of the Local Restaurant Search Strategy
Creating and executing on a restaurant SEO plan will take time. When done properly, your restaurant search engine optimization and local listing management efforts will reward you with higher rankings, more exposure, and ultimately more customers.
However, the work doesn't stop once the restaurant is the top result of a customer's search query. You'll need to continue your review generation efforts and adjust your SEO strategy when new competitors arrive.