Knowing the most important review sites is key to understanding where your brand must have presence and where your business locations should get listed. 
Not only is this is great way to improve your brand's visibility online and in search results. Getting listed on the most important review sites can also boost your brand reputation, drive traffic, visits, and sales, and supercharge your customer acquisition strategy.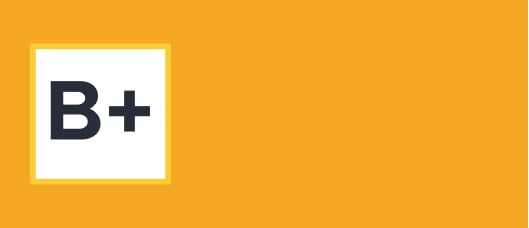 Find out your brand's online reputation score
Take the guesswork out of your strategy. Instantly generate your brand's online Reputation Scorecard, complete with review highlights, ratings, keyword trends and more.
1. Google
Not only is Google the world's top search engine; it is also the most popular review site. According to online reviews statistics, 63.6% of consumers say they are likely to check Google reviews (through Google Maps and Search) before visiting a business location — more than any other review site.
Google is also responsible for what is by far the largest distribution of online reviews across business review sites. According to a business directory list and analysis by ReviewTrackers, the top 4 sites are responsible for the distribution of 88% of all reviews, with Google (73%) leading the way, followed by Yelp (6%), Facebook (3%), and Tripadvisor (3%).  
Apart from Google being the world's top website, zero-click searches are also on the rise. (It increased by 65% in 2020.) 
Zero-click searches happen when the top search results provide the answer to a user's query, so that the user doesn't even have to click through to a website or leave the search engine results page.
By showing review snippets and star ratings in organic search results without having to send users to a third-party website, Google has effectively cut in line ahead of other business review sites. This means consumers discover businesses on Google more than on any other search engine or review website.
2. Yelp 
Founded in 2004, San Francisco-based Yelp hosts over 244 million crowd-sourced reviews of local businesses and companies in a wide range of categories — from hotels and restaurants to dentists, mechanics, salons, and boutiques. 
This gives Yelp the number 2 spot in terms of review distribution. 6% of all reviews published online are on Yelp. Also, according to online reviews statistics, 45.18% of consumers are likely to check Yelp reviews before visiting a business location, second only to Google.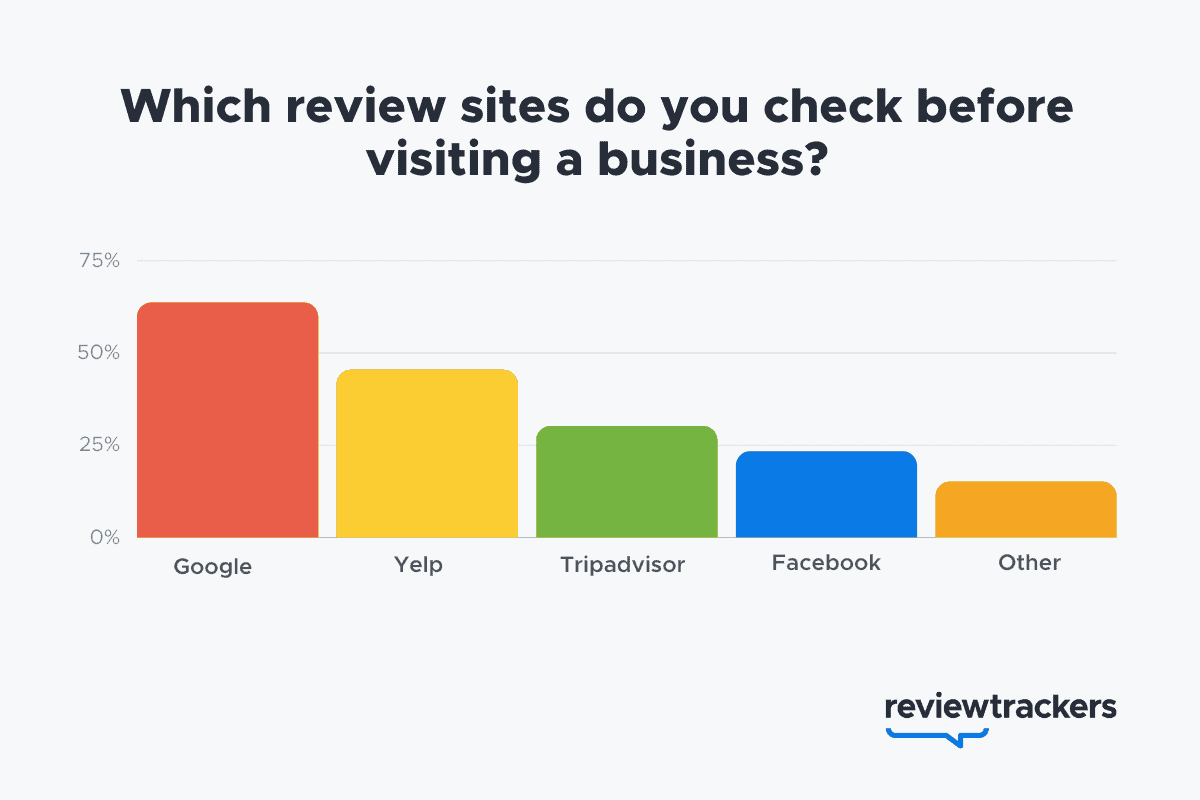 Furthermore, studies have shown that 82% of Yelp users visit the site when preparing to spend money. 93% of these users go on to make purchases at the business they looked up and researched on the site.
Customer reviews research also shows that 92% of consumers visiting Yelp are looking for a business they can return to. Specifically, 80% go on to share businesses they find with other people.
3. Facebook 
Social media platform Facebook should also be on every marketer's list of most important review sites. Since enabling Facebook reviews (later rebranded as Facebook Recommendations), the website has risen to the number 3 spot in terms of review distribution, claiming 3% of all online reviews.
Recommendations and reviews on Facebook continue to be increasingly crucial in influencing the purchase decisions of consumers. According to Hootsuite, 2 out of 3 Facebook users visit a local business Page at least once a week. Furthermore, 55% consider the social network as the most common place to learn about new brands and products. Meanwhile, 66% are likely to share their thoughts, experiences, and opinions on their purchases on Facebook.
For more information, read our Facebook Reputation Management guide.
4. Tripadvisor
Tripadvisor is far and away the world's biggest travel review site, and its database covers approximately 8.1 million accommodations, airlines, experiences, and restaurants. More than 27% of consumers are likely to check Tripadvisor reviews before visiting a business location.
According to Tripadvisor review analysis, Tripadvisor ranks ahead of personal recommendations, tourist board websites, and guidebooks as the most trusted source for travel planning. 83% of users say Tripadvisor reviews make them feel more confident in their travel decisions. Meanwhile, 96% of hotel and hospitality brands worldwide say that Tripadvisor reviews are influential in generating bookings.
Get Listed Accurately on the Most Important Review Sites
Understanding which are the most important review sites for your brand has a clear implication on local listing management.
Previously, most marketers developed their strategies around local listings in such a way that their brand or business locations were listed in as many directories, review sites, and social networks as possible.
Industry trends now show that the long tail doesn't provide as valuable a return as it used to. Rather than claiming business profiles on as many sites as possible, marketers should focus their investment priorities on managing the top directories that influence buyers, hold domain authority, and actually boost search rankings. 
Larger organizations, enterprise-level brands, and agencies must keep this in mind when deploying a local listing management solution. The key is to plant your flags on the top directories and most important review sites — and invest in getting better consumer insights from these digital properties rather than getting one more supported directory.