One fundamental way to grow your business is to have an effective customer acquisition strategy in place. 
While there are so many ways for today's businesses to find, engage with, and win new customers, the challenging part is figuring out where and how to manage your strategy.
You don't want to waste your time and money on the wrong channel or plan. As anyone who has ever looked to scale their business will tell you, one of the most difficult things to do when trying to acquire new customers is narrowing down your choices.
What is Customer Acquisition?
Simply put: customer acquisition is the act of gaining new customers. Obviously, this doesn't happen on its own, without a plan or a series of efforts. According to industry research:
44% of companies have a greater focus on customer acquisition vs. 18% that focus on retention.

The top marketing channels used for customer acquisition are: website (89%), email (81%), and social media sites (72%).

89% of companies see

customer experience management

as a key factor in driving customer loyalty, acquisition, and retention
This is where having a customer acquisition strategy comes in handy: your business should have processes and methodologies in place for managing your marketing prospects and inquiries. 
Low-Cost, High-ROI Tactics for Your Customer Acquisition Strategy
If you're looking to refine or add new customer acquisition techniques and tactics to your strategy, here are some of the lowest-cost, highest-ROI ways to win new customers. 
Create location pages to improve local search ranking

Manage and respond to online reviews

Answer relevant questions on Quora

Build relationships with influencers

Ask happy customers for referrals
Customer Acquisition Tactic 1: Create Location Pages to Boost Local SEO Performance
Organic local search engine optimization (local SEO) is a low-cost tactic that will help your business gain visibility in the eyes of potential new customers. 
By optimizing your online business presence for relevant local searches (including "near me" local searches), you can increase brand awareness and attract potential new customers to your location. If you're running a business with multiple locations, you can even try to rank for specific geographical areas. 
This is where location pages come in. Think of them as micro-sites or silos containing locally optimized content for each of your business locations, with each one linked to your main website. Creating these pages lets you map out locations in which you are targeting new customers, then build out unique, discoverable landing pages for each area. 
When done right, location pages can be a powerful local SEO machine and high-ROI customer acquisition strategy, boosting your local search signals to improve your local SEO performance.
Here are some tips to keep in mind when you're creating location pages:
Choose your URLs wisely.

Keep it simple and make it effective. Let's say your website URL is terracegrill.com. A sample recommended URL for your location pages is terracegrill.com/cityname (ex: terracegrill.com/chicago).

Add your NAP.

NAP stands for your business Name, Address, and Phone number. This should be present on each of your location pages. Your NAP information should correspond to each individual business location, and it should always be correct, consistent, and updated.

Publish unique local content.

Besides your NAP, your location pages should also include unique content specific to that location. Examples include store descriptions, operating hours, local news, deals and promotions, online reviews of the location, and even information about the team.
Customer Acquisition Tactic 2: Manage and Respond to Online Reviews 
Online reviews on business review sites like Yelp, Google, Facebook, and Tripadvisor have a direct impact on your business's reputation, search engine performance, and ability to win new customers. 
The number of reviews you have as well as your star rating can impact your SEO rank. To find out what rating you need, use our simple Google star calculator: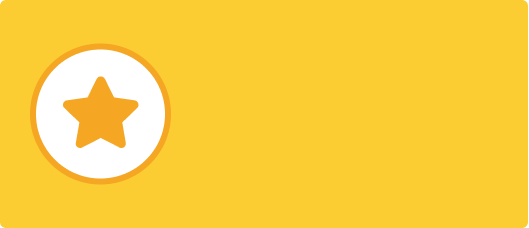 Star Rating Calculator
Calculate how many 5-star Google reviews your business needs in order to improve star rating/rank.

Your results
5-star reviews needed to achieve a star rating. Share a little more info so we can send you tips for increasing your Google star rating.
Once you begin asking for reviews, it's critical for your business to learn how to respond to negative reviews as well as positive feedback as part of your customer acquisition strategy.
According to customer reviews research, 44% of consumers are more likely to visit a business if they see that the owner responds to reviews. By tuning into online review sites and engaging with reviewers, you can demonstrate to prospects that your business listens to unsolicited feedback from customers. 
To help you save time in responding to reviews, be sure to download these easy-to-use, fill-in-the-blanks review response templates.
Apart from responding to online reviews, it's also useful to take advantage of the positive reviews and 5-star ratings you may already have: share them on social media, add them to your website (via review widgets like Amplify), and celebrate and call out your biggest fans. This will help you build powerful social proof that inspires shopper confidence and attracts more people to your business.
Customer Acquisition Tactic 3: Answer Questions on Quora
Quora is a question-and-answer website and a place for people to share knowledge and contribute unique insights on almost any topic; it's also a low-cost, high-ROI platform for acquiring new customers.
A growing number of savvy business owners and marketers are using Quora to drive traffic to their sites. The idea is to funnel traffic to your website content (like a blog post or landing page) by answering questions posted on the Q&A site.
The key is to scope out the right questions and answer them in a helpful yet non-promotional way, and to give Quora users a reason to click the link to your site. 
"It's important not to treat Quora as a sales platform," wrote Cara Tarbaj, content marketer at Wishpond. "Linking to blog posts in your answers will get traffic to your site and prove your business as a thought leader in your industry. Make sure your blog post can answer a question your target market might have. This is a lot less salesy and provides more value than just a link to your product or service page."
Customer Acquisition Tactic 4: Build Relationships with Influencers
One of the low-cost, high-ROI customer acquisition techniques is to engage with bloggers, social media influencers, and opinion leaders so that they can talk about your product or service in front of their audience. 
Once you have built a strong relationship with these people, then you can begin to develop and execute your influencer campaign.
For example, if you're marketing a restaurant, you can reach out to popular food personalities on Instagram who have a growing community of fans and followers. You can invite them to dinner, send them samples of menu items, give them custom discount links or codes that they can share, ask them to create sponsored posts, or even take over your Instagram account for a day.
By building relationships with influencers, you can turn them into brand ambassadors and, through their own communities, expand your audience reach and attract new customers.
Customer Acquisition Tactic 5: Ask Your Happiest Customers for Referrals
Another effective customer acquisition strategy is to identify your happiest customers and create a referral program. 
This incentivizes your business's biggest supporters to refer their friends and family to you. Just like with influencer campaigns, you can create personalized discount links or codes for your customers to share with their own networks.
Remember: when you make customers happy, they will want to share their experience with their friends and family. A customer referral program is great leverage and empowers your promoters to introduce and advocate your business to others.
Grow Your Business with an Effective Customer Acquisition Strategy
To consistently win new customers, it's important to approach any customer acquisition strategy with a solid plan. While there is no magic formula to guarantee your business a constant flow of new customers, you can follow the tactics above to improve your brand reputation, drive engagement with your audience, and "pull" potential customers in.