Facebook Recommendations on local business Pages can help you build your online reputation, expand visibility in your local community, and attract more customers. 
Let's look at some numbers that demonstrate the value of Facebook Recommendations. According to research:
2 in 3 Facebook users

visit

the Page of a local business at least once a week, and 1 in 3 use the platform to look for business Recommendations and

online reviews

.

76% of all

customer reviews

are now on Google and Facebook.

According to the

Facebook reputation management

guide, 55% consider the social network as the most common place to learn about new brands and products. Meanwhile, 66% are likely to share their thoughts, experiences, and opinions on their purchases on Facebook.
What are Facebook Recommendations?
For years, local business Pages on Facebook featured traditional online reviews and ratings. This changed in 2018, when the social network rolled out a series of visual changes and features that included "Facebook Recommendations."
With the update, and following the trends set by Netflix and YouTube, Facebook ditched the 5-star rating system in favor of Yes/No Recommendations.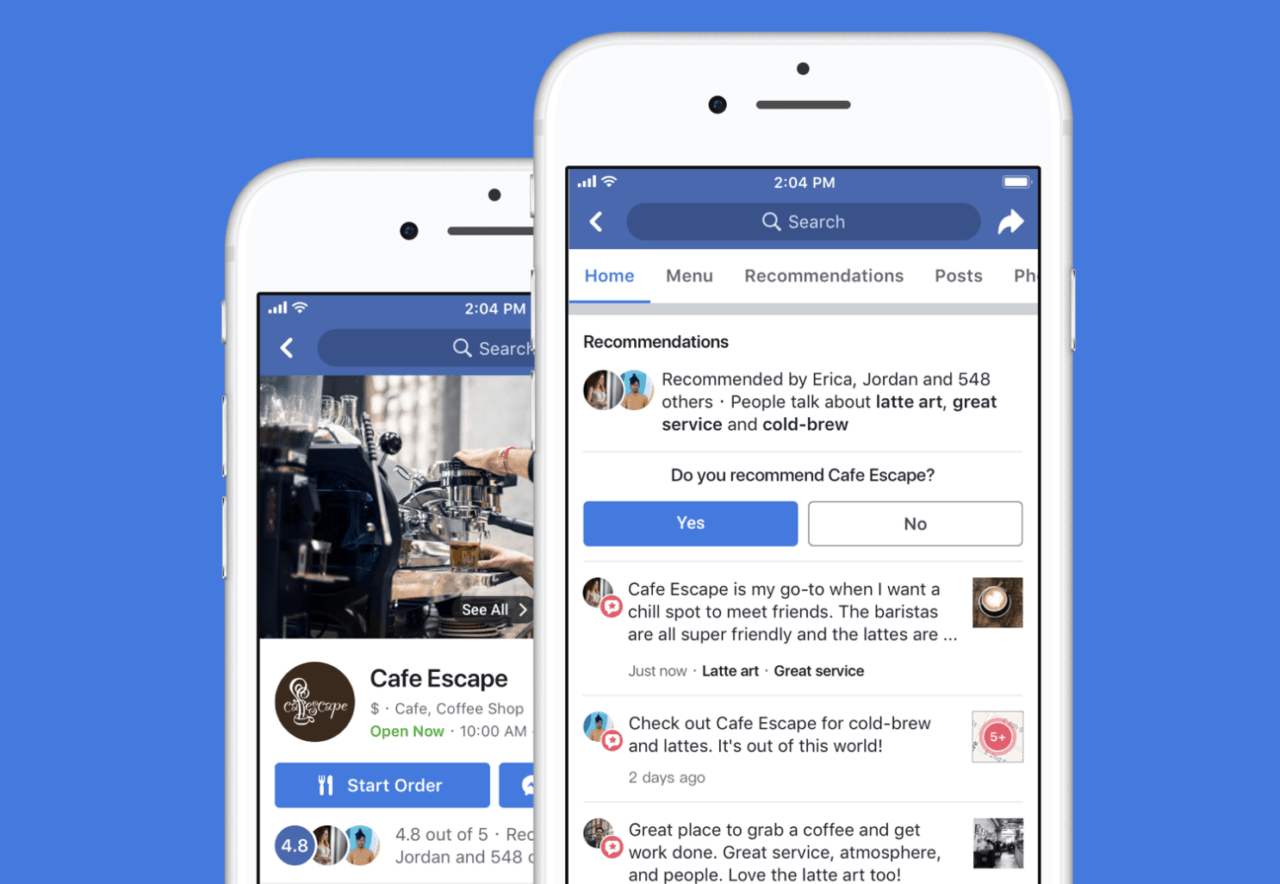 Similar to a thumbs-up / thumbs-down rating system, Recommendations are designed to be simpler and help increase the number of ratings and Recommendations logged by Facebook users.
As a local business Page owner, you will no longer see any star-based reviews coming into your Page. Customers will rate your business simply by choosing whether or not they recommend it.
How Do I See Recommendations on Facebook?
If you're wondering how to see reviews on your Facebook business Page, simply go to your Page and click the Recommendations or Reviews tab found under your profile picture. (If you're using Facebook Business Manager, you can follow the same procedures for Pages to which you have access.)
If you previously enabled online reviews on your Page, Recommendations have been automatically turned on. To make it easier to find specific Recommendations, you can apply a "most helpful" or "most recent" filter to sort all your Recommendations and ratings.
Are your Facebook Recommendations not showing? It could be that this feature has been turned off for your Page. To turn on Recommendations, follow these steps:
Go to your business Page and click Settings in the bottom left menu.

On the Settings page, click Templates and Tabs. 

Click to the right of Reviews to turn the tab on or off.
If you can't find an individual review or Recommendation, it may have been removed because it didn't follow Facebook's Community Standards. 
What Businesses Should Know About Facebook Recommendations
Recommendations and reviews are geared towards making your business more discoverable and trustworthy on Facebook. According to the social network, having great Recommendations "may make your Page easier to find in Facebook search" — similar to how reviews on Google can impact your local SEO performance. 
Recommendations are also useful for understanding the customer experience. The updated interface encourages your customers to provide richer, more detailed feedback about their experiences.
After users make the choice of recommending your business or not, they will be asked to provide additional details using tags, text, and photos. Selecting a tag will allow common themes to emerge, making it easier for potential customers to see your business's highlights.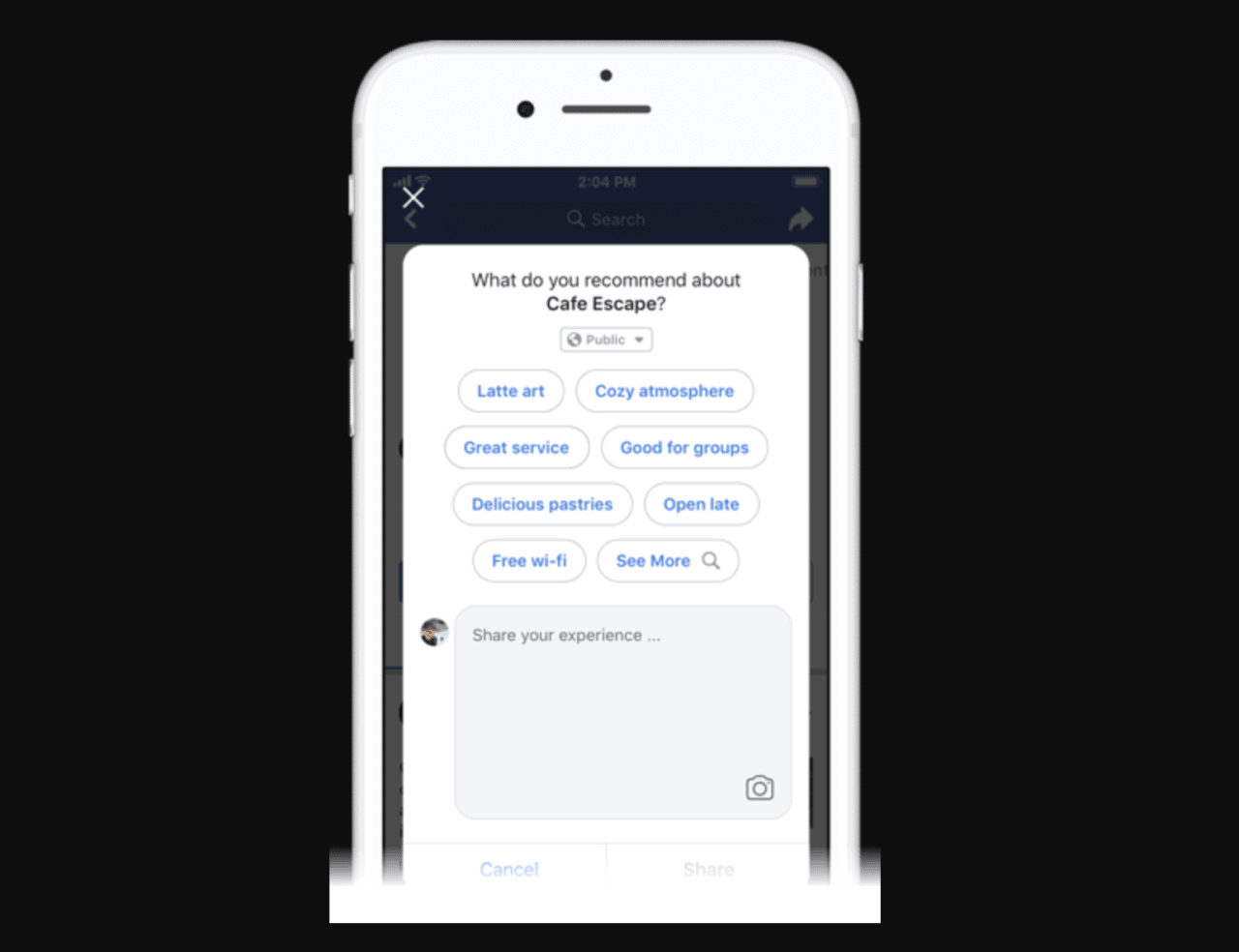 Are Facebook Recommendations Public? 
All Recommendations are publicly displayed on your Page's Reviews or Recommendations tab. They cannot be set to private.
How Can I Respond to Facebook Recommendations?
When you enable reviews and Recommendations on Facebook, you'll see an option to respond to an individual Recommendation similar to the option to comment on a Page post left by a user. You can also "like" or "love" a Recommendation.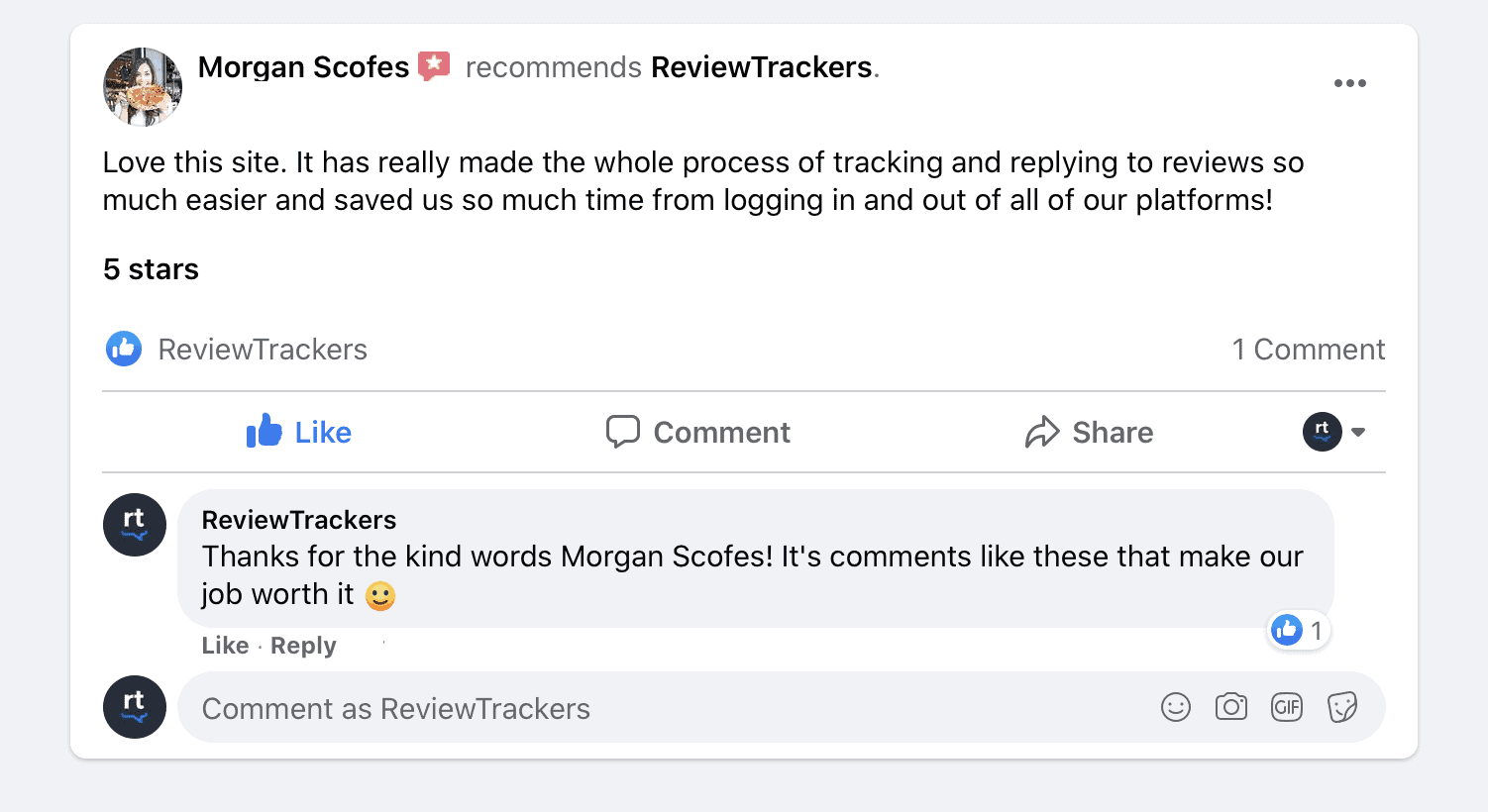 What Happened to My Ratings?
If your business managed to compile a fair amount of Facebook reviews with high rating scores before Recommendations were rolled out, don't worry: your ratings did not go away. 
They are still taken into account for your overall rating, which is also still displayed on your Page. As for how Facebook calculates this, it's a mixture of reviews based on the past 5-star rating system and the current Yes / No Recommendations. 
How Do I Get Rid of Facebook Recommendations?
You can't get rid of individual Facebook Recommendations. Instead, you'll have to turn off the feature completely. To turn off Recommendations, follow these steps:
Go to your business Page and click Settings in the bottom left menu.

On the Settings page, click Templates and Tabs. 

Click to the right of Reviews to turn the tab off.
Can I Remove a Bad Review on Facebook? 
As mentioned above, you won't be able to delete individual Recommendations published on your business Page. However, if you think a Recommendation doesn't follow Facebook's Community Standards, or if it doesn't focus on the product or service offered by your business, you can submit a report by following these steps:
Go to the Recommendation and click the menu (…) in the top right corner.

Select "Find support or report review."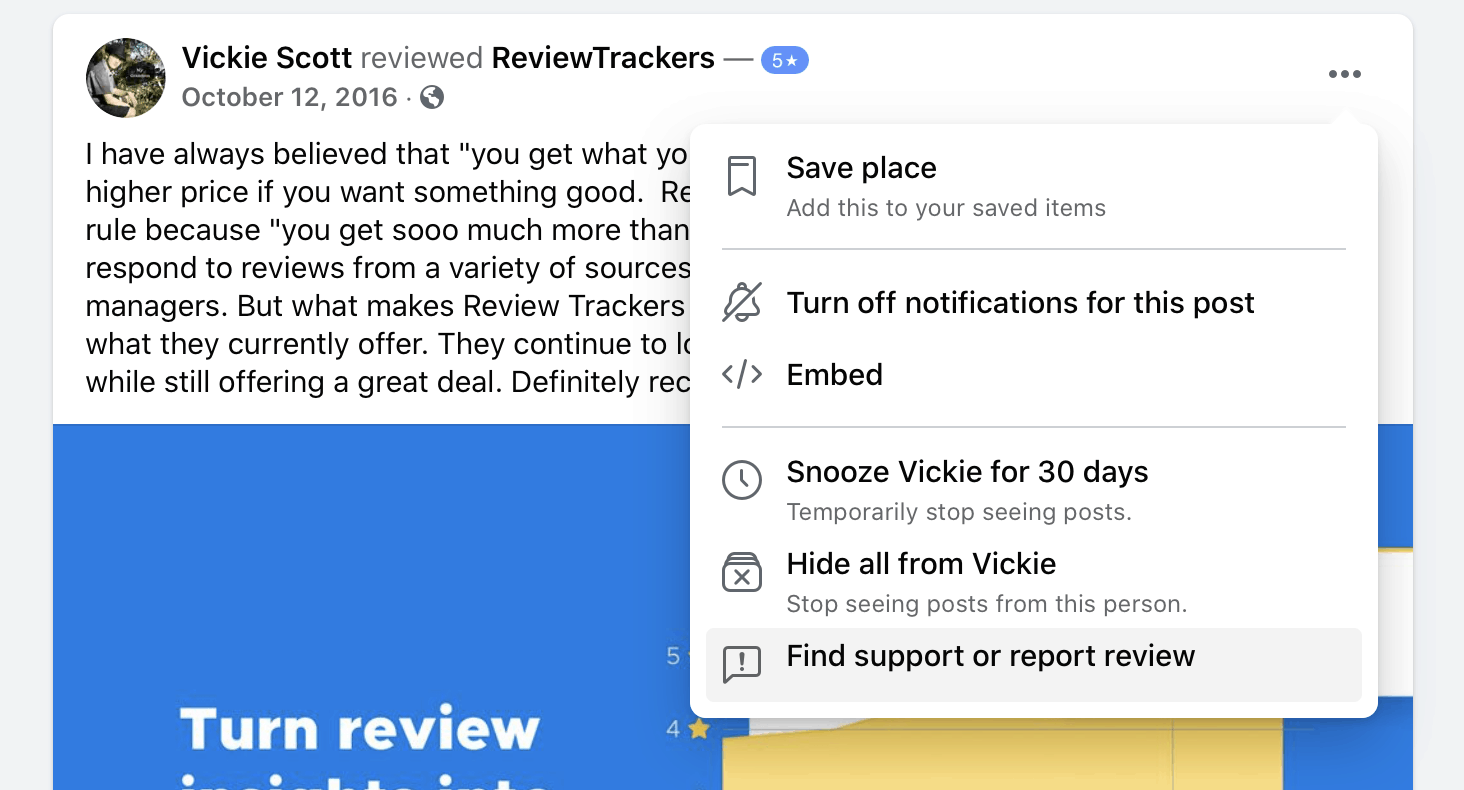 Facebook Recommendations are a Valuable Business Tool
Facebook is pushing Recommendations to be as authentic, high-quality, and useful as possible to its community of users. As a business Page owner, you can leverage Recommendations as a tool to attract more customers as well as gain a deeper understanding of their experience.