Learning how to claim a Facebook business Page is crucial for any brand. The page is an opportunity for consumers to discover your brand, learn more about your products or services, and read Facebook reviews and recommendations of your business.
When done correctly, claiming and optimizing your Facebook page can be an integral part of your customer acquisition strategy, local listing management plans, and efforts to improve your ability to monitor social reviews.
Specifically, there are two ways to create, claim, and manage your Facebook business Page.
With a personal Facebook account
With Facebook Business Manager
How to Claim a Facebook Business Page with a Personal Facebook Account
Creating your own Facebook Page via a personal Facebook account is easy. With just a few clicks, you can create the basic foundation for your brand's presence on the social media site.
Log in to Facebook.
Press the Create button, a.k.a. the icon with 9 small dots, on the top-right corner of the screen. Click on the Page option within the pop-up menu to start the process. You can also visit https://www.facebook.com/pages/create/ for a more direct approach.
In the Create a Page section enter a name, category, and description for the Page. You can also see a preview of what it will look like on desktop and mobile platforms after you enter the information.
Click on the "Create Page" button at the bottom of the screen to finish the initial setup.
Your brand-new Page is now visible, but it will be empty to start with. However, there are plenty of opportunities to spruce it up. The first thing we recommend you do is to go to the "Page Settings" on the left side of the screen. From there, click on the "Page Info" button on the menu to add crucial business information that makes it easier for customers to learn more about your offerings. This includes:
Phone number
Email address
Website
Physical address
Hours of operation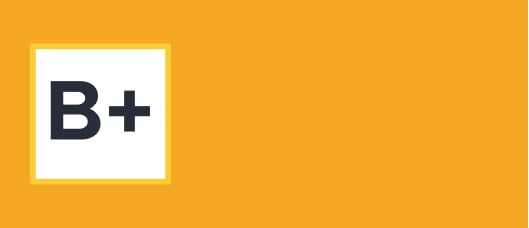 Find out your brand's online reputation score
Take the guesswork out of your strategy. Instantly generate your brand's online Reputation Scorecard, complete with review highlights, ratings, keyword trends and more.
You can add all this information at a later date, of course, but it should be one of the most important steps when creating a new Page. Having correct and updated information helps establish trust with your customers and is the first step to legitimizing your brand's presence online. You can also add photos to your page after it's created, and you can learn more about the process by reading up on how to upload photos to your Facebook business page.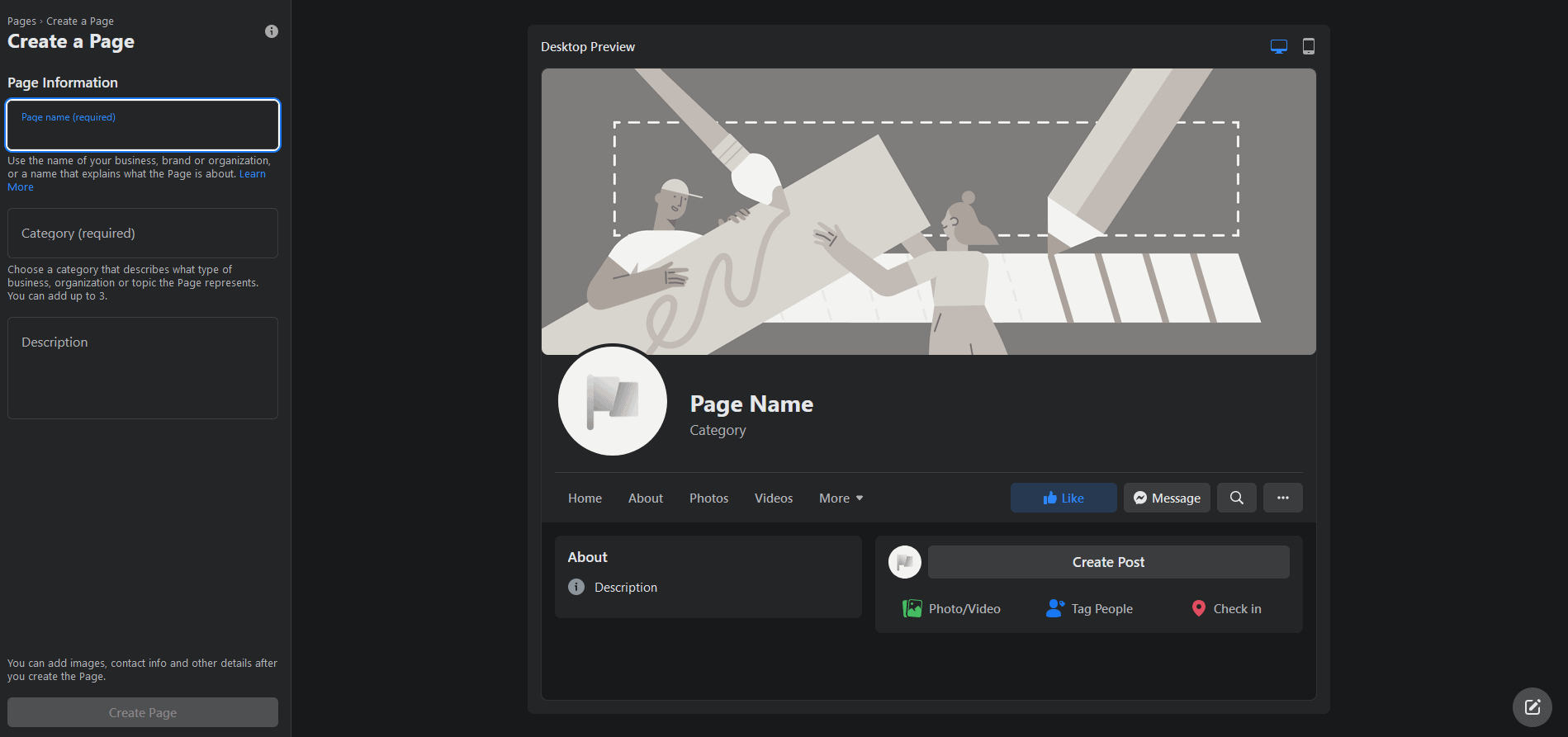 Create or Claim a Page with Facebook Business Manager
If you use Facebook Business Manager (FBM), you can easily oversee the multiple Pages under your control by clicking on the gear icon on the top-right corner of the FBM home page, which takes you to your settings. From there, click on the "Accounts" tab and the "Pages" section nested within it to see your Pages.
Through FBM, you can either claim an existing Page or create a new one from scratch.
How to Claim a Facebook Business Page on Facebook Business Manager
Claiming a Page through FBM means you have to choose between the two:
Do you want to add an existing page to your FBM account or
Request access to a Page owned by someone else?
The first option is the more obvious pick for most brands while the latter option is better suited for those in an agency position managing Pages for different clients. The steps for claiming a Page in either scenario are the same.
Head to the FBM "Settings" by clicking on the gear icon on the left-hand menu of the FBM home page.
Click on Business Settings and another page will appear. Under the "Accounts" tab on the left side of the screen, hit the "Pages" button, which shows all of the Pages under your supervision.
Click on the "Add" button that appears on the screen and then the "Add a Page" selection.
Enter the name of the Facebook Page or its URL and then click the "Add Page" button to finalize the claim.
Once you claim the appropriate Pages, you can manage them yourself or delegate others to do it within FBM. You can also use FBM for other actions such as learning how to delete a Facebook business Page, but be warned that a Page won't be removed from FBM if it's connected to other assets that exist within FBM.
The First Step
Learning how to claim a Facebook business Page is an important first step for a business's digital footprint on Facebook. By taking advantage of all of the features that a Page has to offer, you can improve brand exposure and capture your audience's attention with special deals, video content, or even Facebook reviews.
Request a demo today to learn how ReviewTrackers can help grow and optimize your brand's Facebook page with tailored local listing management solutions.