Enterprise marketing tools help unify marketing processes for organizations and help teams in enterprise-level organizations accomplish their marketing goals. 
Enterprise marketing tools often come in the form of advanced and comprehensive software solutions designed specifically for large-scale businesses or organizations. These tools provide extensive functionality and features to manage and optimize various aspects of marketing campaigns, customer engagement, and data analysis. Common types include:
Social media management and

social listening

tools

Email marketing software

Website analytics and reporting tools

Lead nurturing and marketing automation software

Customer relationship management (CRM) systems 
We compiled a list of examples of enterprise marketing tools available in the market. If you're a marketing leader looking for solutions for your organization, be sure to evaluate your requirements and choose tools that align with your objectives as well as provide scalability, customization, security, and seamless integration.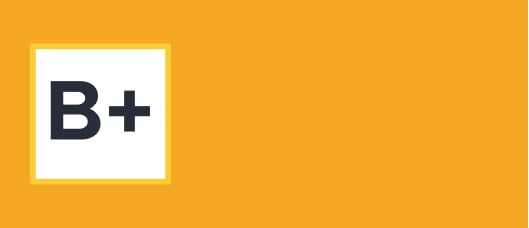 Find out your brand's online reputation score
Take the guesswork out of your strategy. Instantly generate your brand's online Reputation Scorecard, complete with review highlights, ratings, keyword trends and more.
InMoment is known for its award-winning XI (Experience Improvement) Platform, which enables organizations to deliver measurable business outcomes from customer experience management initiatives.
InMoment's XI goes beyond surveys, satisfaction scores, and experience management. This enterprise marketing tool helps marketing execs and organizations take a proactive approach to improving experiences that have a positive impact on business performance. 
With InMoment, marketers can gain a more complete view of customers, allowing them to bridge the gap between brand promise and customer expectations. The new InMoment-ReviewTrackers integration, meanwhile, lets organizations tap into popular business review sites to not only listen to what customers have to say, but also drive additional reviews to these sites to attract new customers. 
HubSpot is one of the most popular enterprise marketing tools today. A key feature of HubSpot's platform is the Marketing Hub, a module that allows your organization to track website analytics, create and manage marketing campaigns, automate email marketing, design landing pages, manage social media, and manage search engine optimization (SEO) performance.
In addition to HubSpot's software platform, marketers also have access to HubSpot Academy, which offers training and certifications on inbound marketing and sales strategies. 
ReviewTrackers, an InMoment company, is an enterprise marketing tool that empowers over 175,000 business locations to understand their customers better through advanced review and customer feedback technology.
ReviewTrackers solutions help brands analyze, amplify, and maximize customer feedback to accelerate customer acquisition and improve customer retention while driving more authentic connections with customers.
ReviewTrackers offers an integration with InMoment's Experience Improvement (XI) Platform, the award-winning software that reveals customer experience insights essential to fuelling long-term brand success. Now, reviews are seamlessly integrated into the InMoment platform and available for analysis, trending, and comparison alongside other forms of customer feedback, enabling a true multi-signal view.
Salesforce is an enterprise-grade CRM system that allows teams to manage and analyze customer data, track interactions, and streamline sales and marketing processes. The centralized platform also allows sales and marketing teams to manage leads, opportunities, and accounts, track customer communication, forecast sales, and collaborate with team members.
Customer 360, Salesforce's complete suite of products, unites sales, service, marketing, commerce, and IT teams with a single, shared view of customer information. This suite includes the Marketing Cloud app, an enterprise marketing tool designed to send targeted personalized messages to prospects, right where they are most likely to engage with brands. 
Moosend is a leading solution for delivering email marketing and automation experiences that drive real revenue growth.
As one of the most popular enterprise marketing tools for email marketing, Moosend provides powerful segmentation capabilities that allow brands to divide their audience into specific segments based on various criteria such as demographics, behavior, engagement, and purchase history. This enables highly targeted and personalized email campaigns.
Hootsuite is one of today's most widely used social media listening platforms. It helps enterprise-level organizations manage their social media marketing efforts in one place. Hootsuite users also have access to insights, analytics, and real-time results to help them understand and improve their social media performance.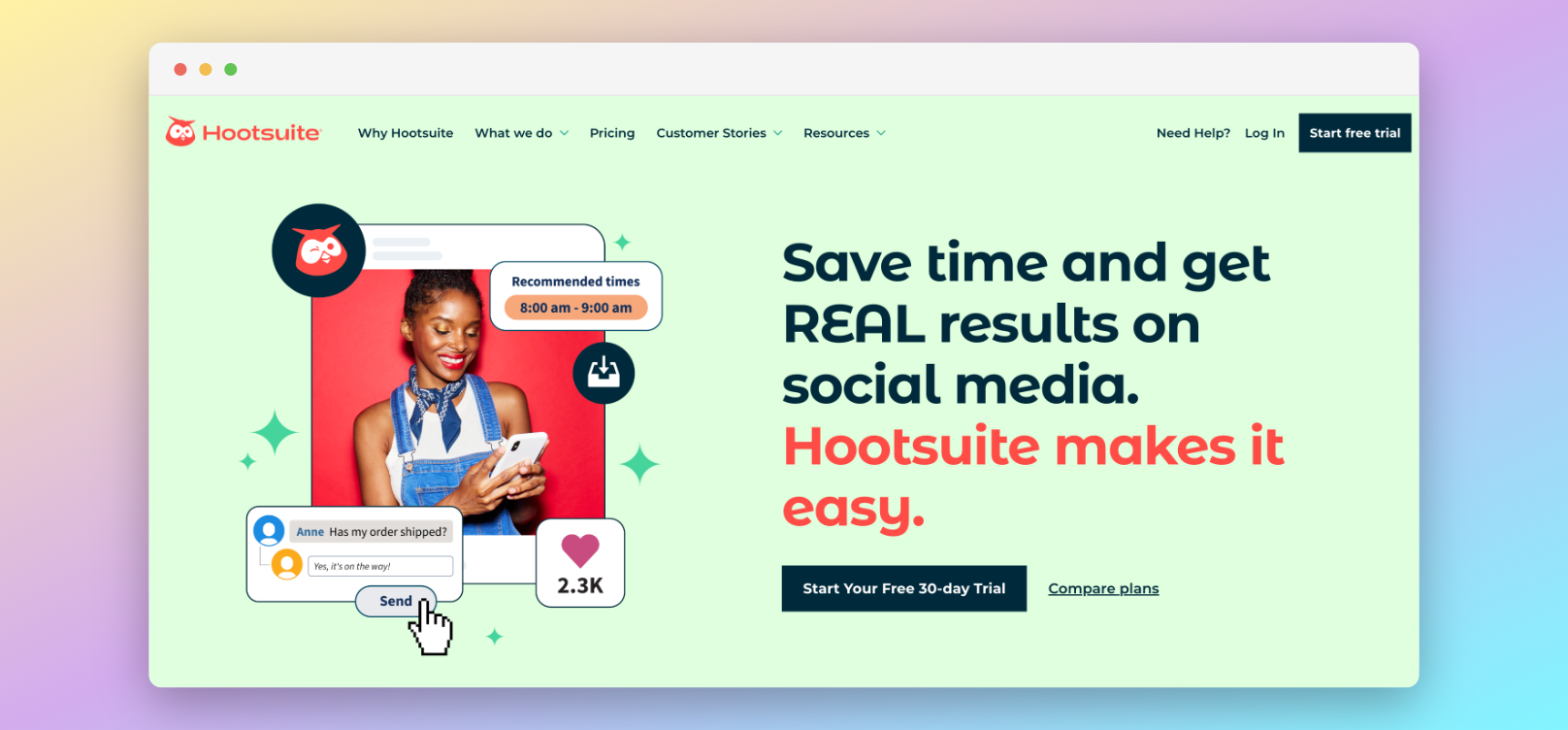 The platform also has a growing App Directory that lets companies connect existing marketing, content, and other business systems to Hootsuite. To learn more, read about ReviewTrackers + Hootsuite partnership.
The Google Marketing Platform is a unified advertising and analytics platform for smarter marketing and better results. This enterprise marketing tool provides a range of solutions to help enterprise organizations plan, manage, and optimize their digital marketing efforts across multiple channels. 
Some key components of the Google Marketing Platform include Google Ads (formerly Google AdWords), Google Analytics, Display & Video 360, Search Ads 36, and Campaign Manager. Google Marketing Platform also allows marketers to run surveys and publish search, display, and video ads, as well as run A/B tests through variations of advertising and website content.
Brandwatch allows brands to collect data from both social and review platforms and get meaningful insights out of this data. 
With the ReviewTrackers + Brandwatch partnership, you can learn what social media critics and negative reviewers want, fix customer pain points, spot opportunities to improve your brand reputation, and achieve higher ratings. 
As one of today's top enterprise marketing tools for social media management, Brandwatch also provides tools and features such as author analysis, page type analysis, topic and sentiment analysis, which help companies analyze and interpret social conversations at scale.