Marketers that know how to increase brand visibility stand to gain an edge over those that don't. After all, if your brand is not visible on all the channels and platforms where your target audience is present, you'll find it difficult to stand out and get your marketing communications and sales messages heard.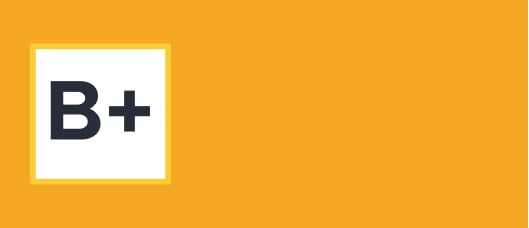 Find out your brand's online reputation score
Take the guesswork out of your strategy. Instantly generate your brand's online Reputation Scorecard, complete with review highlights, ratings, keyword trends and more.
How to Increase Brand Visibility: 3 Great Ideas
As more brands shift to digital channels, adapt to the new normal, and attempt to cut through the noise, it becomes even more important to find ways to make your brand stand out.
We rounded up a few brand visibility ideas to help you and your team get started quickly on gaining better brand exposure. 
Claim and Manage Your Brand's Local Listings
Local listings appear in search results when people search for your brand online. Not only do they display your business information; but they also play a vital role in determining your brand visibility and reputation, search engine rankings, and revenue.
You can think of the process of creating and claiming your listings as a way of planting your brand's flag on digital properties where consumers are actively looking for you. This is a necessary step to successful digital presence management, as well as one of the most effective brand visibility ideas. 
Once you've claimed or created these listings, it's also important to ensure that the information they contain is always accurate, complete, and up-to-date.  
With sound local listing management, you can increase brand visibility and leverage your listings as powerful marketing assets that can do wonders for your brand. They can do the same job as traditional advertising and marketing, but where offline or print efforts may fall short — specifically: getting your business found online — a sound local listing management strategy can make the most impact.
Run Word-of-Mouth Marketing Campaigns
In today's digital world, word-of-mouth marketing is a powerful way to increase brand visibility and instantly generate organic conversations about your brand.
Whether you're showcasing authentic 5-star reviews on your website, encouraging customers to share on Twitter or Instagram their experiences with your brand, launching a customer referral program, or executing a viral campaign on social media, word-of-mouth marketing is a terrific way to expand your audience and increase brand awareness. 
On average, it takes 5 to 7 impressions for people to remember your brand. (

Small Biz Genius

)
As marketers today look to capture the attention of potential customers and win the loyalty of existing ones, they're leaning more than ever on word-of-mouth marketing tactics. It is cost-effective and requires minimal investment, but holds a huge potential for brands looking to gain exposure and drive conversions.
Invest in Online Review Management
Online reviews play an influential role in the way consumers today discover and assess brands. Before they even go to a business location or physical store, consumers read online reviews on business review sites like Google, Tripadvisor, Facebook, and Yelp. 
For marketers learning how to increase brand visibility, online review management is a perfect skill to master.
The most successful, highly rated, and visible brands are typically the ones that are most responsive to customers and to reviews. They're also usually the ones that can more easily build goodwill, inspire customer loyalty, and extend customer lifetime value.
Keep in mind that tracking or monitoring reviews is only the first step. To effectively manage reviews, you need to: