Brand consistency is how your company delivers messages and experiences aligned with your core values, brand identity, and brand promise. 
Often, brand consistency refers to how cohesive and well-aligned your marketing content is with respect to the identity of your brand. It can also refer to the consistency of experiences and interactions people have with your brand across various touchpoints and channels.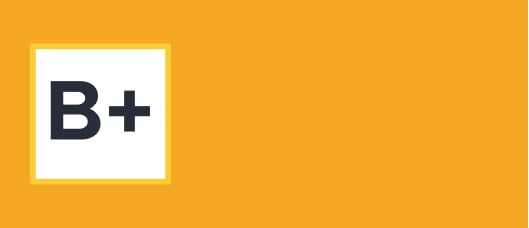 Find out your brand's online reputation score
Take the guesswork out of your strategy. Instantly generate your brand's online Reputation Scorecard, complete with review highlights, ratings, keyword trends and more.
Why is Brand Consistency So Important?
Brand consistency is important because, without it, consumers are unlikely to trust your brand. Companies that are able to consistently present their brand are also more likely to meet customer expectations, become memorable and recognizable, and build longer-lasting customer relationships. 
Consistent Branding Makes You Memorable
If you want your brand to be memorable and on top of people's minds, you need brand consistency. After all, in marketing, repetition leads to recall. 
People need to see information about a company at least 7 times before they become a customer. (

B2B Marketing

)

Consumers expect to see at least 112

online reviews

before confirming the authenticity of a brand or company. (

Customer Reviews

Research)
When prospects see your brand across different marketing channels and find consistently presented information, they're more likely to remember your brand when making a purchase decision.

Consistency Establishes Credibility, Making Your Brand More Dependable
People like to do business with brands that are credible and dependable. On the other hand, they shy away from brands that are hard to pin down, inconsistently presented, and too unpredictable.
Suppose your brand's voice on social media is whimsical and humorous but your email newsletters are sterile and plain. In that case, you might be sending mixed signals that confuse your audience, leaving them feeling like your brand isn't exactly dependable. 
By focusing on brand consistency, you allow consumers to develop solid opinions, ideas, and assumptions about your brand based on their interactions. This helps cultivate a positive brand perception, which is often directly tied to profitability.
Brand Consistency Improves Brand Awareness
Companies that achieve brand consistency are often also more successful in improving their brand awareness. According to research, consistently presented brands are 3.5 times more likely to enjoy excellent brand visibility than those with an inconsistent brand presentation.
This then improves your ability to stand out in a crowded marketplace, helping you attract prospects who want to learn more about your business and drive customer acquisition more easily. 
Also read: Brand Awareness vs. Reputation: What's the Difference?
Tips to Improve Brand Consistency
What steps can you take to ensure brand consistency? It can be tough to know where to start when it comes to presenting your brand in a consistent manner. Hopefully, the tips below will provide your team with some inspiration.
Effectively Communicate Brand Guidelines to Your Team
Your brand guidelines are a set of clearly defined rules and standards that communicate how your brand should be represented to your audience. Brand guidelines help your company ensure brand consistency and demonstrate what your company stands for and is all about.
Brand guidelines often include:
Your company's history, mission, vision, and core values

Your brand logo and color palette

Brand font types and text sizes

Tone of voice and grammar rules used for textual marketing content

Brand design elements 

Letterhead designs
When you have these guidelines in place, be sure to make them easily accessible not only to your marketing team but to everyone in your organization. Access facilitates use and lets your team present your brand consistently in various forms of external communications, even as market changes occur. 
Manage Online and Local Listings Consistently
Local listings appear in search results when people search for your business online. Not only do they display your business information; they also play a vital role in determining your brand reputation, search engine rankings, and revenue.
Local listings are powerful marketing assets that can help you achieve true brand consistency. They can do the same job as traditional advertising and marketing strategies, but where offline or print efforts may fall short — specifically: getting your business found online — a sound local listing management strategy can make the most impact.
This means proactively managing your online listings across the top directories, business review sites, and social media channels. Remember: incomplete and inconsistent listings, as well as listings with bad or outdated data, can confuse and misdirect consumers, making your brand seem less credible and dependable.  
Measure and Track Brand Reputation
Learning how to measure brand reputation is an essential way to understand how people feel about your brand and what they think of when they come across your company's products and services. It's also a good way to determine whether or not you're able to achieve brand consistency.
Some metrics you can use to track reputation include:
Online reviews

and ratings

Local search results and local search rank (you can use a local search rank checker)

Social media mentions and comments (tracked through

social listening

)
If you know how to measure and manage your brand reputation, it will positively impact the financial health of your company. It saves money in the long run and also strengthens the foundation and consistency of your brand, so that one negative social media comment, a critical online review, or an unflattering search result won't send your brand reeling.
Deliver Consistent Customer Experiences
People frequent the same cafe, spend time on their favorite apps, or buy the same brand of toothpaste because they know what to expect and know they will enjoy the outcome. 
You can foster trust and confidence in your brand by delivering consistent customer experiences no matter the touchpoint or channel of communication. Consistency in the customer experience also impacts your customer retention strategy because it allows you to instill the feeling of comfort and trust that influences customers to purchase from you again and again.