The ability to develop meaningful customer relationships depends heavily on trust, and two sectors in which trust is a particularly crucial factor are financial services and insurance. But how can banks, agents, credit unions, and lenders inspire trust among potential and existing customers?
Solutions vary, but among the major factors impacting trust levels include search visibility, digital reputation, customer engagement levels, and customer experience management. 
Here are some customer reviews stats worth thinking about:
61% of consumers think

online reviews

and reputation are influential when choosing an insurance agent. 

8 in 10 consumers would switch financial institutions for a better experience.

A 1-point decline in Forrester's Customer Index score means a multichannel bank loses $124 million in revenue.

Banking is ranked second to last in terms of reputation score (63.2 / 100 points) when compared against 15 other industries.

A major problem affecting the reputation of banks is the decline in overall satisfaction, specifically when it comes to resolving customer problems, as well as the timeliness in addressing the issue.
These figures demonstrate that it's no longer enough to have a great mix of products and services. To succeed today, organizations must deliver consistently excellent customer experiences. While banking customers and policyholders might be impressed with your digital strengths, rewards program, or coverage options, this doesn't necessarily equate to trusting you. 
They trust providers and banks with the best reputation.
Get your free reputation scorecard today. Want to see where your financial institution ranks in terms of online reputation? Get your free scorecard by visiting this page and view your review highlights, average rating, response time and response rate, trending keywords, and more.
Successful brands and marketers are learning to adopt a more customer-centric approach. Working alongside ReviewTrackers, a few leaders in the financial services space are applying best practices in online review management and customer experience management in order to: 
Boost overall online ratings and brand reputation

Engage teams in monitoring and managing the company's digital brand presence

Respond quickly to online reviews and customer feedback

Improve search visibility through local listing management
Smart Tech for Managing Reviews and Customer Feedback
A US bank and mortgage lender is harnessing smart technologies to deliver solid offerings and convenient banking experiences — and ReviewTrackers is one of the solutions in its stack.
It's the bank's tool of choice for generating new online reviews on websites that customers and prospects depend on the most. Using ReviewTrackers' Smart Response feature (and its corresponding Google Chrome extension), the company doesn't get bogged down by reviews and is even posting responses at a faster rate than ever.
Since partnering with ReviewTrackers in October 2020, this bank has been able to:
Increase its number of reviews by

18% across 7 branches

Improve its review response rate by

79%

, with an average response time of 2 days

In the last 6 months,

88%

of the bank's reviews are posted on LendingTree (46%) and Better Business Bureau (42%), where the company has overall ratings of

4.99 stars

and

4.88 stars

, respectively.
Takeaway:
55% of consumers see reviews as influential when it comes to choosing a bank or financial services provider. To build a strong brand reputation, organizations must make online review management a priority. Monitor valuable feedback, respond to customers, and empower your team to keep the customer front and center across the entire organization.

Integrations + Response Tools = Stronger Brand Reputation
This Australian retail bank partnered with ReviewTrackers in August 2019: the result of company-wide efforts to achieve digital transformation and engage teams across 169 locations in monitoring and responding to reviews. 
It's a potent strategy that can benefit any financial brand. According to customer reviews research, responding to 1- and 2-star reviews within 24 hours makes it 33% more likely that a reviewer will upgrade their review by as much as 3 stars. Moreover, 45% are more likely to visit a business if management knows how to respond to negative reviews.
To monitor social reviews and stay on top of what customers are saying online, this Australian bank uses the ReviewTrackers + Hootsuite app integration. The company also utilizes ReviewTrackers' app store monitoring capabilities in order to capture user feedback (mainly on Google Play and the App Store) from customers using its mobile apps.
Technology adoption has been effective, with ReviewTrackers being rolled out to over 300+ users within the company. In the last 6 months, the bank has:
Improved its overall rating by

14%

(including a 58% improvement in ratings in June 2021)

Posted a

199%

improvement in review response rate, ensuring customer feedback is addressed by managers in a timely manner

Improved its ratings on two websites with which ReviewTrackers integrates: Facebook (

4.84 stars

) and Google (

4.37 stars

). 
Takeaway:
The best technological solutions should reduce complexity, providing features and integrations that work seamlessly with a company's data and toolset. For banks and financial services organizations, a digital-first approach can help drive customer engagement and spell the difference between banking experiences that delight and experiences that don't.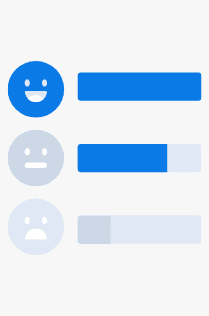 Differentiate with Accurate Listings and Customer Insights
Another ReviewTrackers customer — one of the leading independent insurance brokers in Canada — is leveraging the ReviewTrackers platform's Local Listing Management solution to ensure greater brand visibility across all of the top business review sites and directories. 
With 69% of insurance consumers running a local search before making a purchase decision, providers should proactively manage the websites and directories that influence buyers, hold domain authority, and boost their SEO performance.
Currently, the insurance company has added close to 150 locations to its ReviewTrackers account, with access to features such as:
Local Listing Management:

Add locations, create new business listings, and automatically push real-time listing changes to ensure higher data accuracy and greater search visibility across sites and directories that matter. 
Competitor Intelligence:

Analyze the review and reputational data of a selection of top competitors, including detailed analysis and visualizations of competitors' rating scores,

customer experience analytics

, and popular keywords found in reviews.
Ratings and Reviews Dashboard:

Achieve market differentiation by acting on customer feedback and insights, and not simply by getting listed on as many sites and directories as possible.
(Take ReviewTrackers' Competitor Analysis features for a test drive by signing up for a demo.)
In the last 6 months, the insurance company has been able to:
Improve its overall rating across 149 locations to

4.6 stars

out of 5

Achieve optimal response rates of

96.9%

, with an average response time of

less than 24 hours
Increase its number of reviews by 35%

, with the majority (

93%

) being posted on Google,

today's top online review website
Takeaway:
Insurance and financial services brands should shift their focus to managing local listings on the business review sites and directories that influence buyers and hold domain authority. Moreover, the key to achieving competitive differentiation lies in having access to valuable customer insights.

Learn More About ReviewTrackers' Reputation Management Tools
The financial services and insurance industries will always have a unique set of challenges and opportunities — not least in the area of consumer trust. By leveraging technology to manage reviews and achieve customer centricity, you can gain a competitive advantage and develop meaningful customer relationships that improve your bottom line. 
To learn more about how ReviewTrackers can transform your brand reputation and build customer trust and loyalty, visit this page. 
You can also use the free Retention Calculator to calculate the potential new revenue for your brand when you implement ReviewTrackers to manage online reviews and brand reputation.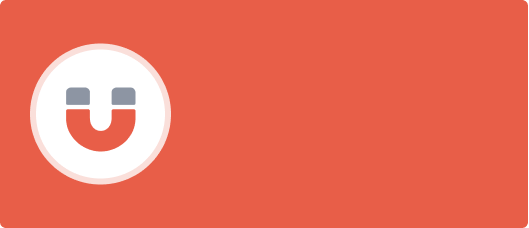 Customer Retention Revenue Calculator
Calculate your potential increase in revenue when you implement an effective online review management strategy.

Your results
in new revenue you can potentially bring in from retained customers. Share a little more info so we can send you tips to strengthen your customer retention strategy.