See customer feedback from over 100 review sites in one place
Request a demo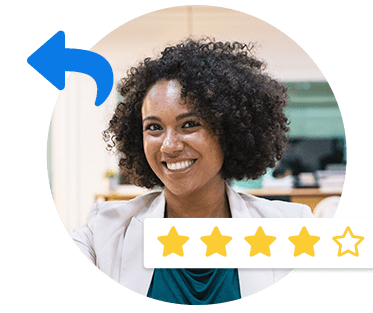 Multiple marketing studies seem to suggest that consumers place more credence in testimonials, peer reviews, and voice of customer than they do on marketing copy and branding strategies.
With this in mind, both marketers and merchandisers can benefit from ensuring their digital marketing channels as well as their offline collateral smartly and seamlessly incorporate consumer reviews. To best understand and discover the opportunities available to leverage consumer-generated media, a business must first identify its digital channels.
For the average business, digital channels for branding and marketing include website, social media profiles, review site profiles, strategic advertising in external sites, Google AdWords, and video ads. Let's look at what works when it comes to incorporating your reviews to each of these platforms:
Incorporating Reviews to Your Site
There are many ways to incorporate third-party reviews from sites like Yelp or Insider Pages to your own homepage.
The most common and practical approach is to select the content you want to display and add it to your own copy, citing the source. By doing a copy and paste instead of an automatic feed via a widget, you can pick and choose what you want to display and how you want to display it.
Need more proof that online reviews drive sales for your business? Here you go.
Usability experts recommend that you include testimonials in the homepage, usually above the fold or on the right bar. By placing your third-party reviews in high-value, virtual real estate, you ensure those visiting your pages see it within seconds, and receive a reinforcing message that speaks of your quality as perceived by their peers.
If you already have a well-established online reputation with a high cumulative star rating, then you can certainly explore a more dynamic avenue through the incorporation of a widget that allows for an automatic feed of the most recent reviews.
Having an automatic feed, even for the best of venues, comes with some risk. If you happen to have a negative review as your latest review, then chances are you will not be able to moderate it out of your homepage.
Finally, while less effective, some businesses opt to display their third-party reviews in a tab format, forcing the visitor to click the tab in order to have access to their reviews. The final and least desirable alternative is to simply iconize your site, forcing your customer out of your site and into third-party sites to read your reviews. If you presently don't have a review or testimonial integration into your site design, then you are probably missing out in terms of conversion.
Making Reviews a Core Part of Your Social Media Strategy
Another smart move to further expose your most loyal customers, as well as potential customers, to beacon signals that speak to the quality of your products and services, is by incorporating reviews to your social media.
If you want to do this in a more formal fashion, review sites like TripAdvisor offer an app that will allow you to directly feed your reviews into your Facebook page.
Alternatively, many businesses opt to tweet or share their best reviews in ways that serve a dual purpose: they highlight the best that a business has to offer, while encouraging others to submit their own reviews. The most successful social media and reputation managers not only share reviews but also express gratitude to reviewers, and engage directly with them by inviting them to join their social conversations.
Creating Banner Ads with Testimonial-Heavy Content
A snippet from a great review, a quote indicating you are the recipient of an award such as the TripAdvisor Certificate of Excellence, or a visual representation of your cumulative star rating in a highly trafficked review site can turn what would otherwise be an average banner or sidebar ad into a strong sales tool with high click-through rate.
The addition of review site-related info helps consumers have confidence in your pitch and the willingness to give your business a try.
Reputation management does not need to sit in silo. You can use the voice of your most loyal customers as a core element of your branding and marketing. ReviewTrackers gives you the tools to identify your best reviews and help you track trends affecting your business. Take a tour or request a demo today to learn how ReviewTrackers can help your business take control of your online reviews.