See customer feedback from over 100 review sites in one place
Request a demo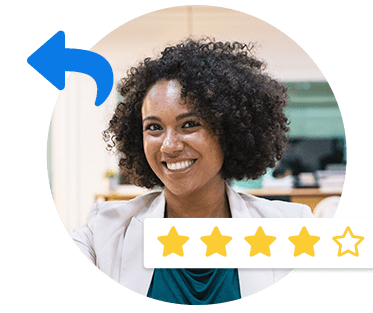 One of the ways you can optimize an online business listing is by adding a Google My Business (GMB) restaurant menu.
By adding a Google restaurant menu, businesses give customers more information about their offerings, which is even more important in the digital age.
Statistics from the 2016 National Restaurant Association Restaurant Industry Forecast report revealed that 65 percent of consumers now look at a restaurant's menu online. In 2005 only 35 percent of customers went online to look at a menu. In addition, 50 percent of consumers use smartphones on a monthly basis to look at an online menu.
With such a massive audience to capture, there's never been a better time to add a menu to a Google My Business listing. Here's how to get it done.
Uploading a Google My Business Restaurant Menu
There are multiple ways to add a Google restaurant menu. Your options depend on whether or not a menu for the business already exists on a third-party site.
Businesses with Menus on Third-Party Sites
Similar to appointment URLs, Google – by default – will automatically grab a business' menu URL from third-party websites like SinglePlatform.
However, GMB users can get around Google's automated system by one of two ways.
Code-savvy users can manually add a menu through the Google API. Those who don't have coding experience can bypass the API altogether and add their own menu URL link within the Attribute fields of a listing. However, this seems to work only for businesses with single locations.
Businesses without Menus on Third-Party Sites
One of the latest updates to GMB allows businesses to add or edit individual items or an entire menu from within the GMB dashboard. Users can find the new Menu option within the Info tab on the dashboard.
Clicking the Menu button will bring up a separate window where users can add information such as the menu section title, the item name, a brief description, and a price.
It's worth noting that these price guides aren't just limited to restaurants on Google. The company also allowed menu creation and editing for health and beauty-based businesses. Even service businesses, such as a plumbing outfit or a floral shop can show off their products and services to customers through Google's menu system.
Initially, the feature was only available for business that had English-speaking locals. However, an August 2018 update made the feature available to all countries and languages.
Boosting an Online Presence with a Google My Business Restaurant Menu
Adding a menu to a Google listing can boost a business' online ranking in local search, and Google can use it to improve a user's search criteria. However, a Google restaurant price guide is not the only factor in determining a listing's place in search engine results pages (SERP).
Things like a brief description of a business, beautiful photos, and eye-catching videos can all help with SERP rankings. These bits of compelling information combine to create an attractive listing that will have customers visiting and leaving detailed reviews.
(If you're interested in learning how to update your restaurant menu on other review sites, see our articles on Facebook menus and Yelp menu listings).